Confession. Contemplation. Commitment. Omar and Mohini have come a long way in a short span of time. Omar enjoys spending time with Mohini and felt it was important for her to know why he is the way he is- Mujhe bachpan se kuttay ki tarhan treat kiya gaya hai- just like a trained dog! The otherwise awkward Omar is completely at ease with Mohini. She brings out a different side to him- one which he has never had the chance to fully explore. Upon finding out that Mohini is missing following a bomb blast, Omar's panic is paramount and he immediately rushes to find Asma. I liked the way he brought her home and seemed apologetic over making her a not-so-great cup of chai– Mein Mrs. Imtiyaaz se puchon ga unhoney kabhi mujhe chai banana kyun nahin sikhayi… In between phone calls to ensure his cover isn't blown, he manages to locate Mohini- a little bruised but still as delightful as ever.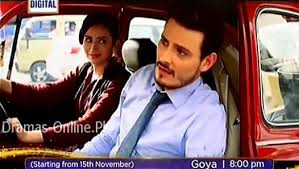 The conversation on the way home was playful and one of the highlights of this episode. I liked the hidden subtext while they were discussing her car- Agar zabaan hoti toh zaroor shikayat karti. Omar feels trapped even though he isn't bezubaan- yet, he has been conditioned to a life of obedience. On the surface, he has everything, but really, what does a man have if you take away his choice? Our choices make us who we are- right or wrong, they are ours. Omar has dared to choose Mohini for himself- but this is a choice he is afraid of expressing- not just out of fear of  The Undertaker, but the fear of falling short in the eyes of Mohini. He is in awe of her independence, her ambitions, her focus. Omar lacks all three. Ali tries to distract him from his whimsical thoughts and reminds him how highly unlikely their union would be.
Rahat Hashmi and Saleem Sahab are wasting no time with the wedding arrangements. But does Saleem Sahab have something up his sleeve? I was curious to know why he's in a rush to transfer his business over to Omar and Rahat before the wedding takes place. His admission of his son Junaid being zehni taur pe slow came as a surprise. What is really going on in his mind? It seems Junaid and Omar are more alike than they realize. Hamarey zindagi ke faislay inkay finance managers kartey hein! Zara is not exactly overjoyed at the prospect of being married either- I don't know if it's cold feet, but something tells me there's more to Zara than meets the eye.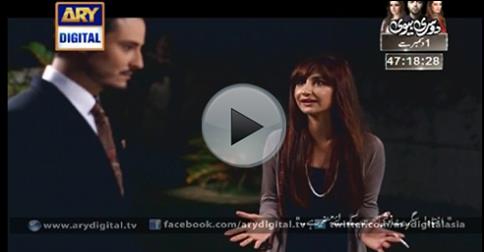 Asma senses that Mohini is falling for Omar but she cautions her to nip it in the bud. Mohini is smart enough to know that her mother is right- she understands that there's more to a relationship than secretly sneaking out for lunches. As much as she likes Omar, she knows he lives in perpetual fear of his father and this relationship would only complicate his life further. Omar was clearly offended with the rejection but doesn't let it show on his face- A good dinner should compensate for a spoilt lunch! The highlights of this episode were the scenes between Omar and Mohini- these two are flawless together. I wish we could see more of Ali though. Seeing Zara today, I have high hopes that her character won't disappoint- fingers crossed. This Nomi guy is worrying me- there are too many complications already, I wouldn't want another obstacle in the way of Omar and Mohini. While Ali provides the comic relief that is essential in Omar's life, Mrs. Imtiyaaz helps keep him grounded. Let's see if they stand by him when he decides to take the plunge and pursue Mohini. Since I watch the episodes online, the lighting remains to be an issue for me. Is anyone else experiencing the same? Or is it meant to be that way? What are your thoughts?
Yours in watching,
Kanwal Murtaza