Finally!! Rana did what needed to be done. All that talking in the previous so many episodes and very little action had been putting the viewers to sleep for the longest time now therefore it was good to see Rana making up her mind and leaving Adeel. Had all this happened few episodes back it would have been far better but better late than never!! Although in this episode too just like all the other episodes of Gul-e-Rana practically everything was spelled out for the viewers which minimized the overall effect of the recent developments but just watching Rana walk out of that house without Adeel getting in the way was actually 'refreshing'!! Rana's last conversation with Adeel before she left was also very well written for a change and had an impact because it was followed by practical steps by her to get out of that situation. It was not an easy choice for Rana since there was a lot of pressure on her for making this marriage work from her mother and Taya in particular but she managed to take a very difficult step and for the first time I enjoyed watching an episode of this drama.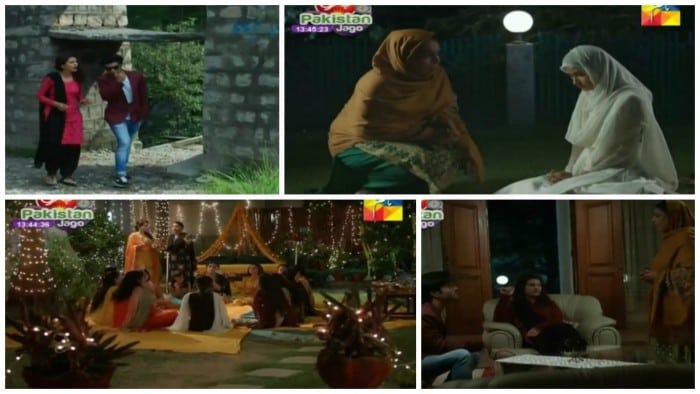 Adeel's double standards were more evident than ever before in this episode. Rana is not allowed to talk to her cousin on the phone but Adeel can spend as much time with his cousin as he wants while his wife is in the house. Adeel's decision to pressurize Rana further by threatening her that he might get married to Maria was actually a step that worked in favour of Rana. It has given her a solid reason to walk out of this marriage and it also helped her to muster up the courage to walk out of this relationship. One aspect of Adeel's personality that has been highlighted over and over again is that he is far more interested in saving face than anything else. His reaction after Rana left yet again proved that he will do anything to keep his 'reputation'. Maria and her mother however couldn't care less about what anyone thinks about them as long as they get what they want. Sundas Tariq is beyond impressive as the girl with absolutely no self-respect! She has been playing her role with perfection right from the start. Although her character is desperate and annoying at times but her acting never falters.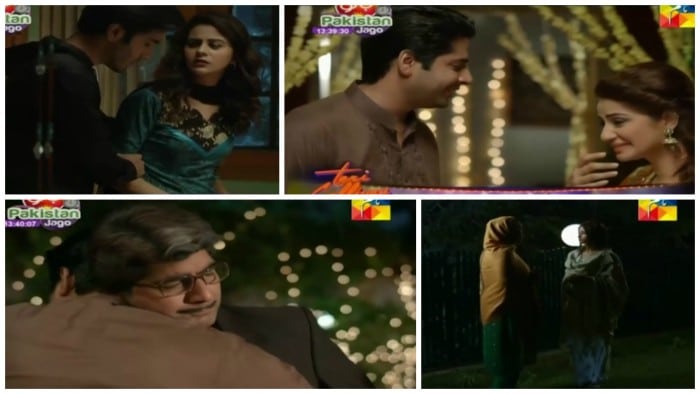 For the first time the scene between Asher and his father was emotional. The dead aba gave us one memorable scene before dying! The viewers definitely deserved that! The only thing about this episode which did not make sense was that Rana's mother was out of the picture. She was shown in Asher's house in the last scene which means she must be busy with the wedding but still there is no reason why she never found out that Rana was in Karachi. Just like all the other episodes she would be the last one to know and she will probably be the only one who won't be willing to understand her daughter's situation.
I must say that for the first time I am looking forward to the next episode of Gul-e-Rana. The preview of the next episode can be summed up in this one line – Adeel has met his match!! Adeel is very fond of playing games and winning them but in the next episode he will be in a situation in which it would be impossible for him to keep his reputation or the image he has worked so hard to maintain especially in front of his father. I just hope that Rana does not come to his rescue because he does not deserve to be rescued just yet! Waiting to see Maria beat Adeel at his own game! I am not a fan of Maria's character but I am sure everyone will agree with me when I say that every man like him should meet a girl like her at least once in his life who would teach him a lesson!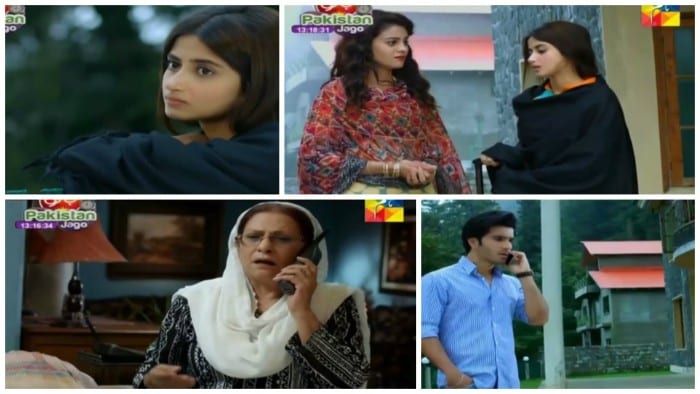 Overall, it was a very gratifying episode because of the recent developments. I however know better than to raise my expectations since Rana is quite capable of doing something which will be completely different from what we watched her do in tonight's episode. 15 episodes of this play have gone on air so far and we can conveniently expect 10 more episodes. This drama can end decently if it is wrapped up in 3 episodes in which we see Adeel regretting every single time he exploited a girl, he changes for good, asks Rana for forgiveness and she accepts him whole-heartedly. There might be people out there who think that Adeel does not deserve to be forgiven and they are more than welcome to share their thoughts. Personally I feel that if Adeel genuinely asks for forgiveness he should be forgiven because Rana and Adeel are still young, their life together has only started and they could have a chance to live a happy life together by putting the past behind them!
How many of you watched this latest episode of Gul-e-Rana? Do share your thoughts about it.
Fatima Awan
Watch this episode of Gul-e-Rana online by clicking on this link http://dramaonline.com/