This episode of Gul-e-Rana focused more on Sajjal's character and her interactions with Adeel. Gul-e-Rana is a strong girl who will raise her voice only when she feels like she needs to put her foot down but there were a few things in this episode that were not in line with her character. I must say that the flashbacks in which she remembers her father and her relationship with her Tayya Abu had to be the highlight of this episode. The kind of relationship she has with Adeel was somewhat predictable but I like the balance which the writer managed to keep. Adeel does not give Gul-e-Rana and her family much respect too; he orders them around like they are his personal servants, does not want them to talk back and they are definitely not allowed to make the slightest changes in the house. But at the same time we don't see him passing the kind of remarks he passes when he is with his Phupos perhaps because he feels that they are 'earning' their stay in the house. Adeel is secretly fascinated by Gul-e-Rana already because he has never come across a girl who wouldn't want to be with him or who has some self-respect!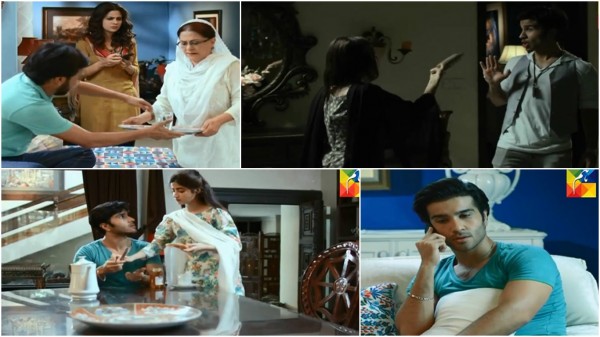 I must admit that I was expecting the opening scene of tonight's episode to be much worse therefore I was pleasantly surprised when the introduction of our hero and heroine ended quickly with Gul-e-Rana telling Adeel that she was his chacha zaad behan! The second scene on the breakfast table however seemed completely out of place. Why would Gul-e-Rana behave like that and why would someone like Adeel put up with such a behavior? Part of this episode reminded me of MSKSH and there were bits that reminded me of Hamsafar. The way Gul-e-Rana ended up in Adeel's house is very similar to the way Khirad ended up in Asher's house. Gul-e-Rana's perfection and the way her family's presence in the house has changed everything and not to mention the fact that there is only one servant in this affluent household therefore everyone has to ask Gul-e-Rana for tea reminded me of Romaissa. Also, all the men in the house are drooling over this girl already. Adeel's phupo reminded me of Romaissa and Nabeel's greedy family – the sort of people who you do not enjoy watching on screen at all, their scenes are highly repetitive, their characters have nothing going for them but they get a lot of screen time nevertheless.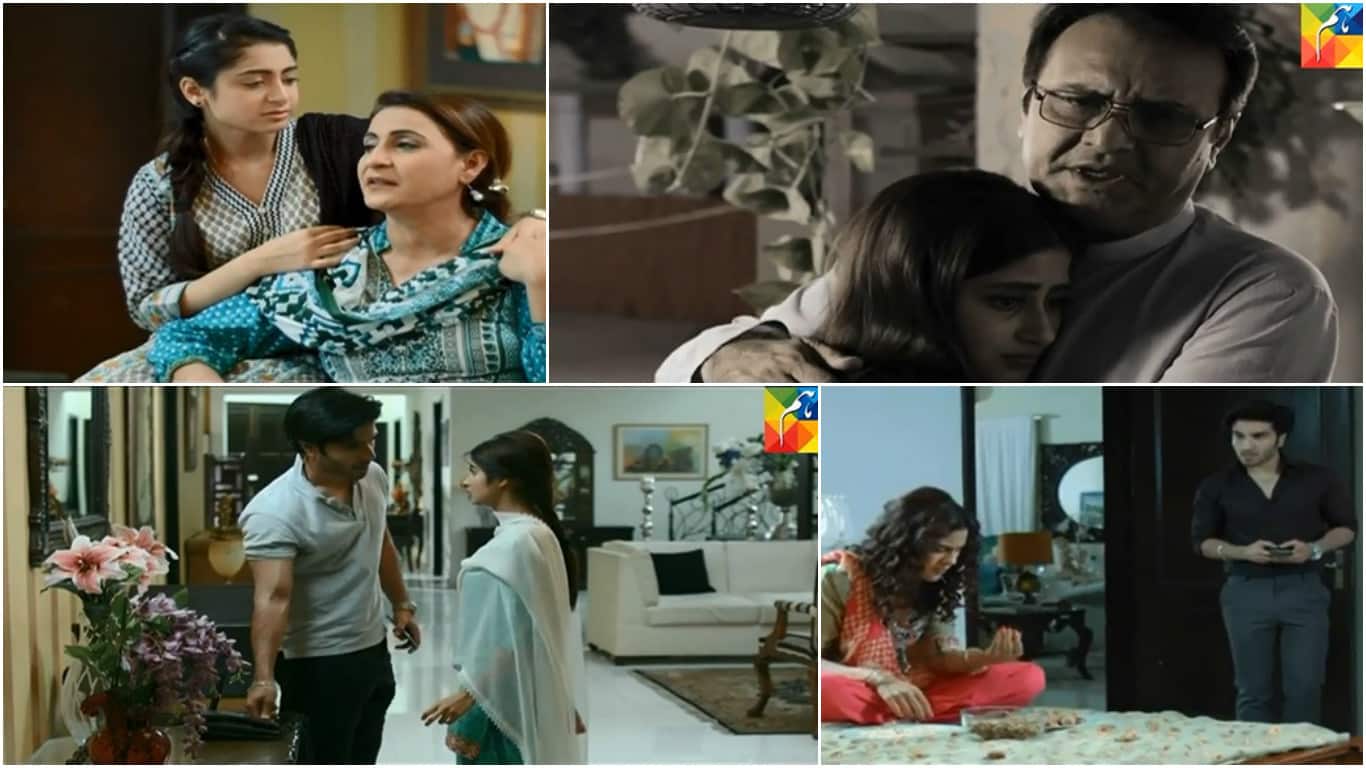 There were few scenes in tonight's episode that seemed out of place and the timeline was confusing as well. When Adeel asked Munira to call Gulab Khan to clean his room she said he had gone somewhere with his aunty and later on by the time he got downstairs he was informed that he was washing his car and he said that he asked him to do that when he came home!!! Is there really only one Gulab Khan in the house or many replicas of him;) Don't rich people have drivers, cooks, people who clean for them, pick up after them as opposed to one person who does everything around the house? Sundas Tariq is a good actress but she is wasting herself playing these roles. Maria is not even tolerable. This drama is crowded with characters but unfortunately very few of them are appealing. Some are desperate and others not very impressive.
Our male actors really should stop white washing themselves. Feroze Khan needs to tone down his make-up especially the concealer because it was shining under his eyes. While Feroze Khan has tried his best to do justice to his character, he is not that convincing as the rich brat especially because he comes across only as a brat and the X-factor is missing. This character needed a certain class which is missing even with all the attention to dressing and styling. Sajjal Ali's dressing and hairstyle remains unaltered as usual. I must say that the only actor who has truly impressed me with his acting and fits the role is Mehmood Akhter. Rubina Ashraf too has done complete justice to her role.
Did you watch tonight's episode of Gul-e-Rana? Do share your thoughts about it.
Fatima Awan