This episode like the previous one did not show any prospects of Adeel and Rana's marriage working out for obvious reasons but it did show that Rana had no intentions of letting Adeel have his own way. She did everything she wanted to do without taking into consideration what Adeel expected from her. When Gul-e-Rana went to college after Adeel clearly told her that she could not continue her studies and when she decided to share her fears with Asher the message she was sending to Adeel was loud and clear. He might have forced her to sign those nikkah papers but now she was going to do everything she could to make sure that Adeel did not dictate his terms and conditions to her any more. It was a pleasant surprise to see that Rana did not fall for Adeel's lies but only went ahead with this relationship because no one believed her and she had no choice. Having said that I must add that the script lacks depth and this drama is not going to be anything more than a power struggle between Rana and Adeel. If the woman comes out strong in this struggle, I don't mind that at all but if the viewers will have to watch another 'strong' girl's character turning into a weak person with no common sense then it will be an opportunity wasted.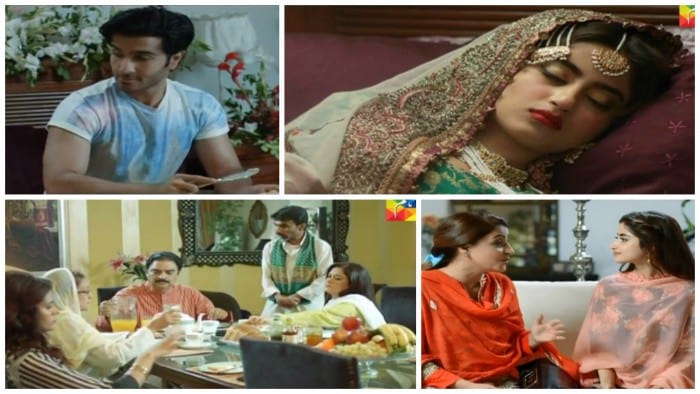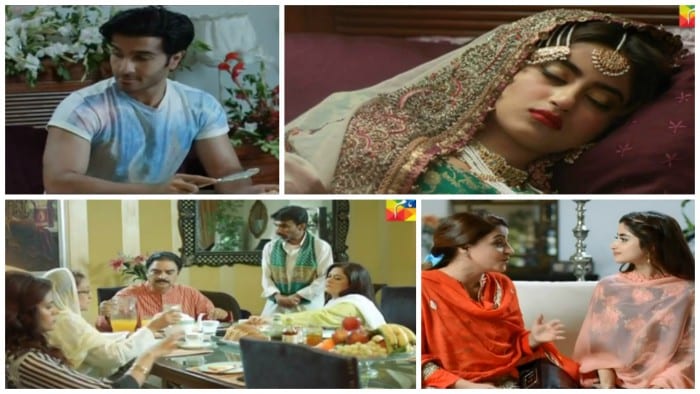 Adeel and Asher are poles apart in more ways than one. Apart from the fact that both of them belong to two different classes of society they have nothing in common when in comes to their personalities too. Asher hates confrontation, we have always seen him avoiding confrontation and he has never been able to take a stand for anyone so far but Adeel on the other hand will do anything to have his own way. He can lie and use force if that is what is needed to get what he wants. Even when Rana shared how she felt about her marriage with Asher, he wasn't comfortable with the situation and in the preview of the next episode we see him having direct confrontation with Adeel.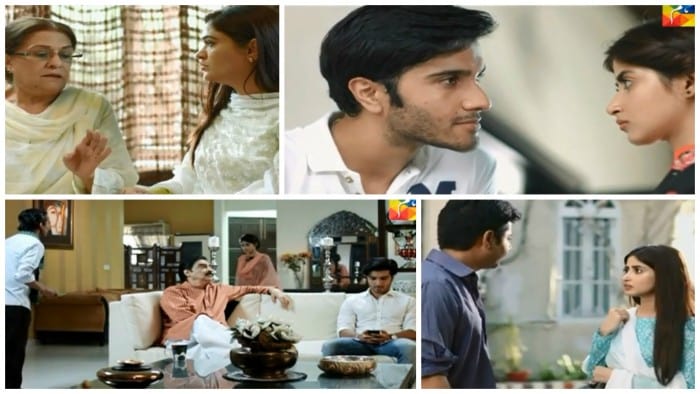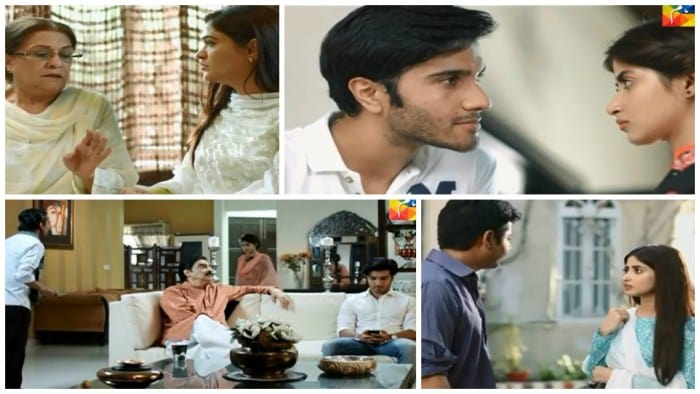 The extras in this show proved to be just as boring as every other episode. Adeel's phupos are best friends now that they have a common 'enemy'. Maria still thinks she will eventually get married to Adeel and nothing that Rana says will change that because she has so much 'faith' in Adeel. I have no idea why the viewers are being burdened with Asher's sister's track because until now it has absolutely no relevance to the story.
Sajjal Ali looked absolutely stunning in every single scene today and her confrontations with Adeel were spot on. The first scene however could easily have been missed and it would've been so much better if we didn't see a woman being violated yet again. I must say that for the first time I liked the way Sajjal Ali translated her character on screen but if we see Rana going to back to being a completely helpless person then I will be sorely disappointed. In the breakfast scene it was quite evident that Rana was broken up inside but she did not want to give Adeel the satisfaction of knowing that he had succeeded in achieving his objective. If Rana turns into a helpless creature in the next episode then this drama will be following a pattern in which we see one episode in which Rana does whatever she can to make sure that Adeel knows that he is not in control and in the next episode Adeel shows who is in charge!
In this episode unlike the last one we saw Rana showing her strengths and there was no unnecessary physical contact between the leads. The plot of the story however isn't very promising and the side characters are annoying. Rana's character has potential but since she has absolutely no support she might not be able to stay strong for long. Munira's character was totally missing from tonight's episode, which seemed very odd.
Did you watch tonight's episode? Do share your thoughts about.
Fatima Awan