*Spoiler Alert*
The impossible happened today; Asher ne chai se inkar kr diya, Adeel underwent a complete personality change which made me wonder if he had eaten one of those rare mushrooms which effect a person's nervous system and alter their personality completely, Rana's mother seemed concerned about her daughter for the first time and most of all for the very first time one of the heroines of our dramas decided to do something that made her happy and did not forgive a man who put her through hell. Rana never had feelings for Adeel, she was forced into this marriage and Adeel did not give her much of a reason to love him therefore watching Rana finding her happiness in doing what she always wanted to do was fair enough. Adeel's father was not even shown in this episode, he should have been given a few minutes or so if not more. Adeel should've had one last conversation with his father as well. This was an unexpected ending since most of the viewers were expecting Rana to forgive Adeel.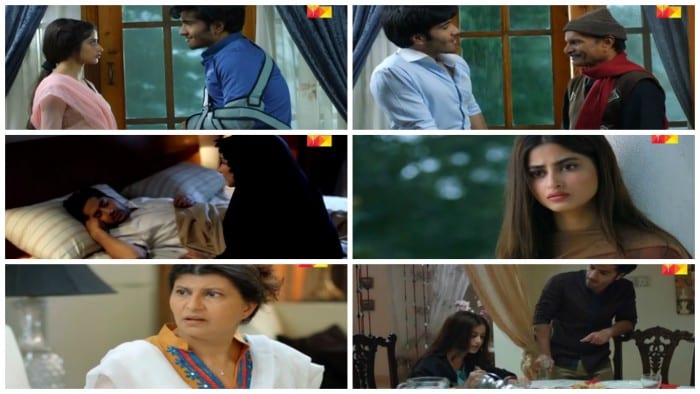 Adeel conveniently blamed his bari phupo and choti phupo for all the flaws in his personality even though the viewers saw him treating them like he treated everyone else around him. So, Adeel thought about everything he had done wrong in life while he was bed-ridden but why were the viewers told that in one conversation and not shown what was going through his mind? In episode 19 we saw a completely different Adeel who was too busy judging everyone and spying on Rana and in episode 20 after Asher and Omer's visit he completely changed!! Why were all these episodes after Adeel's accident wasted on baseless arguments and showing the negative side of Adeel when they could have been utilized to show how he was changing? Perhaps because showing all of that needed a little more creativity. Adeel's friend who came to see him was seriously confused. First she said that she did not know he was married and then she says "meinay suna tha tumhari mrs. ke saath relations achay nahi hei"!! Did I miss something?? I must confess I felt for Adeel a little in tonight's episode mainly because of Feroze Khan's acting and Sajjal Ali was beyond brilliant tonight. All the actors did their part really well, except for Imran Ashraf and Rubina Ashraf,  but unfortunately their characters and the story did not have much to offer.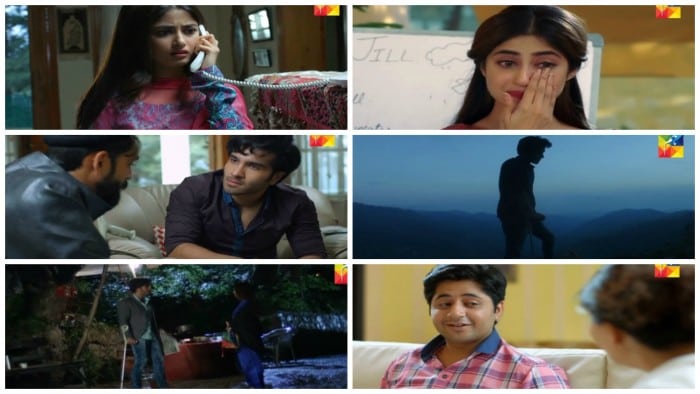 As far as I can recall only 3 episodes of this play made sense to me other than that just like this haphazard ending the script as a whole had too many unconvincing and ill-conceived twists and turns. Most of the episodes focused around Adeel and Rana's dysfunctional marriage and this main track of the story also lacked substance because the problems between Adeel and Rana were shown in the form of arguments which most often revolved around character assassination. Adeel did not trust Rana and Rana had tons of reasons to hate Adeel but the way the change in Adeel's attitude was shown in these two episodes once again showed the lack of vision, creativity and depth in the script. The flaws in the script, editing mistakes and the director's inability to handle all the tracks in the story intelligently made this overrated drama nothing more than an over-crowded circus which was not even entertaining. Many of the characters that were introduced as primary characters in the story disappeared in many episodes and reappeared when they were needed. Adeel's phupos and their daughters who got so much screen time in many episodes were only 'used' in the end to justify Adeel's twisted personality.
I would like to thank all my wonderful readers who were kind enough to read the reviews and participate in the discussions. I must say that I wouldn't have been able to continue watching and reviewing this play if I didn't have these discussions to look forward to!
How many of you watched this last episode? Don't forget to share your thoughts about it. If you missed it, watch it on http://www.dramasonline.com
Fatima Awan