"Mujhe mohabbat samaj nahi aati, mujhe sirf izzat samaj ati hai. Mohabbat na miley tu sirf dil tootta hai, agr izzat chali jaye tu asman tootta hai." Anmol really is one-of-a-kind, she is not only strong-headed but also extremely unpredictable. All through tonight's episode Anmol kept the viewers guessing, I am certain many other viewers out there just like me were wondering what her next move will be. Even now I am quite uncertain whether this last meeting with Mohid really was a last meeting or the final test after which Anmol was going to decide if Mohid deserved her or not. After a long time we are getting to see a heroine in our dramas who believes in finding solutions to her problems. Anmol's confidence in herself and her values have been highlighted as an integral part of her overall personality right from the first episode.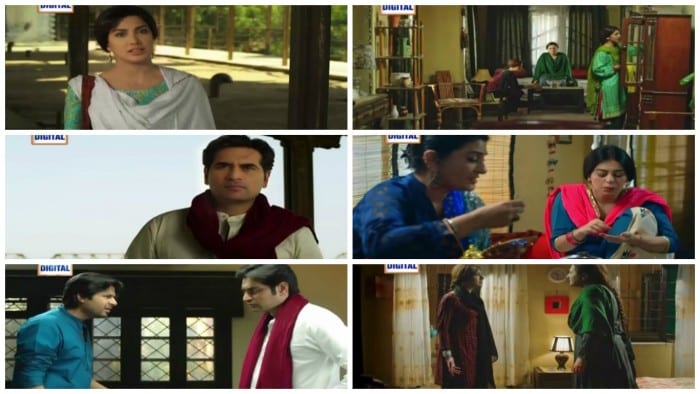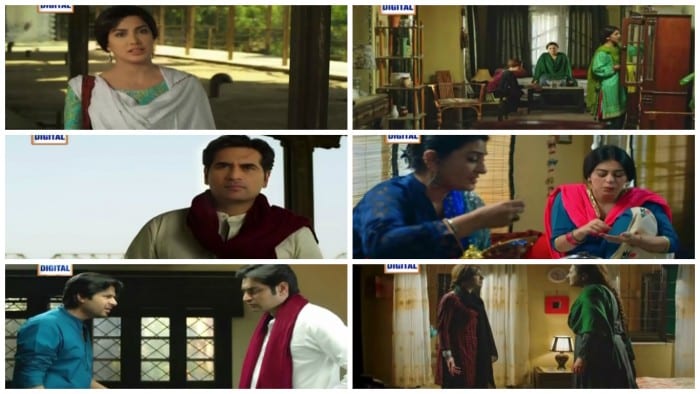 Anmol however has very different standards when it comes to her sister. Mishaal's stance that she would much rather not marry someone who does not trust her and did not have the guts to take a stand for her was absolutely right but even then Anmol did not agree with her. Does the motherly instinct take over when Anmol makes decisions for her sister? It really does look like that is the case because Anmol is quite 'reckless' when it comes to dealing with her own problems. She doesn't think much about the consequences and does what she wants to do therefore in that way Mohid and Anmol are quite similar. This particular scene in which Mohid comes to Anmol's house and later on suggests that Dastagir will marry Mishaal was one of the most entertaining scenes of the entire episode. The chemistry between all these actors and a very powerful script make every scene stand out. Dastagir's immediate reaction to this proposal and the effect it had on him later on was hilarious! I have said this before but I feel the need to say this again that Imran Ashraf is beyond remarkable as Dastagir. He owns his role and does not falter for a second. His acting in this play is poles apart from his disappointing performance in Gul-e-Rana, which basically goes to show what a big difference an intelligent script and a good director can make. I was expecting a confrontation between Mohid and Dastagir after Mohid found out what he had done was the result of a misunderstanding communicated through Dastagir but the way this bromance has been handled in this drama is amazing! These two are inseparable and the chemistry between them makes this relationship even more relatable.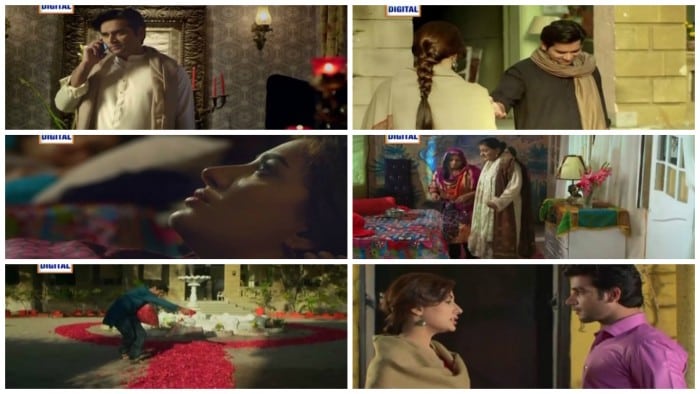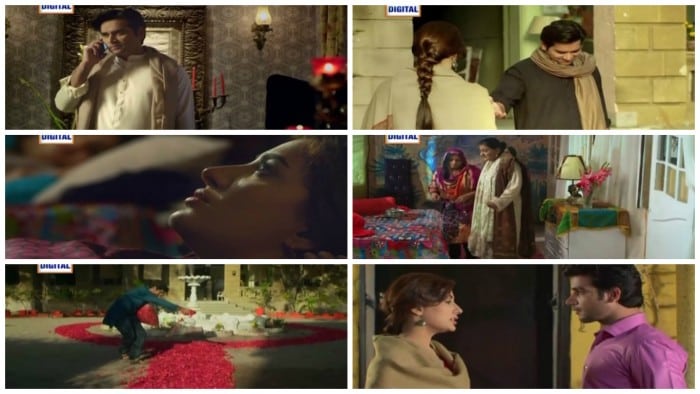 It took me some time to warm up to the main leads but in this episode Mehwish Hayat and Hamayun Saeed both stole the show. I felt for Mohid and was in awe of Anmol's character. Mohid's relationship with his mother has been shown very beautifully too. Saba Hameed's character and the way she has translated this character on screen makes it extremely likeable. Mohid's sister's reaction to everything that was going on in the house went to show that her proposals or proposal was probably rejected because the boy was not part of the family or clan. Although she tries her best to make her mother realize that she has double standards but the fact is that Mohid really is maa ka ladla and she will do anything to make her son happy. So far she has not been shown as an insecure mother who thinks that her son's wife will steal her son from her.
All the confrontations between Anmol and Mohid were beyond brilliant. Anmol hasn't hit Mohid so far like she hit every other man who was after her but she has said plenty to him which clearly shows that she does not even have an ounce of respect for him. Unlike many other dramas nowadays these two episodes of Dil Lagi in particular were completely free of filler scenes. Every single scene and each dialogue in this episode deserved to be cherished. The only thing which made me uncomfortable was the way Mohid 'manhandled' Anmol. How could someone like Anmol allow him to do that? It was something that could easily have been avoided since if someone like Anmol can keep herself from hitting Mohid then the same rule should apply to Mohid as well. Overall, It was a power-packed episode and the preview of the next episode suggests there will be even more action in the upcoming episode!
How many of you watched this episode of Dil Lagi? Do share your favorite scenes and dialogues from tonight's episode. If you missed it, watch it on http://www.dramasonline.com
Fatima Awan