So written by Rabia Razzaq directed by Furqan Adam and produced by Mastermind Production 'Haara Dil' is Danish Taimoor's third production of a drama serial. The play is all star studded including names like Dainsh Taimoor, Hiba Bukhari, Mahmood Aslam, Shehryar Zaidi, Shaheen Khan, Rabya Kulsoom, Rameez Siddiqui and Seemi Pasha.
The first episode aired on Aplus yesterday and included it's fair share of cliches and climaxes. Hiba Bukhari plays the role of a middle class, responsible and somewhat straightforward girl Momina who is of age and her mother Shagufta played by Shaheen Khan like every other Pakistani mother can think of nothing but finding her daughter a suitor. Mahmood Aslam who is playing Momina's Dad's role (Abraar) is very supportive of Momina's decision to further study and even of her relationship with Arham which is played by Danish Taimoor who happens to be the son of her father's best friend Afaan (Shehryar Zaidi).
The status difference between Momina and Arham's families is as clear as morning sky but it doesn't bother anyone much except Arham's mother Amtul (Seemi Pasha) and his sister Areej. The episode basically revolves around Momina and Arham (of course the leads) who struggle to understand what the future holds for them. The play can be a bit Bollywood-ish at times with all the use of slow motion and urrti zulfain aur hawain.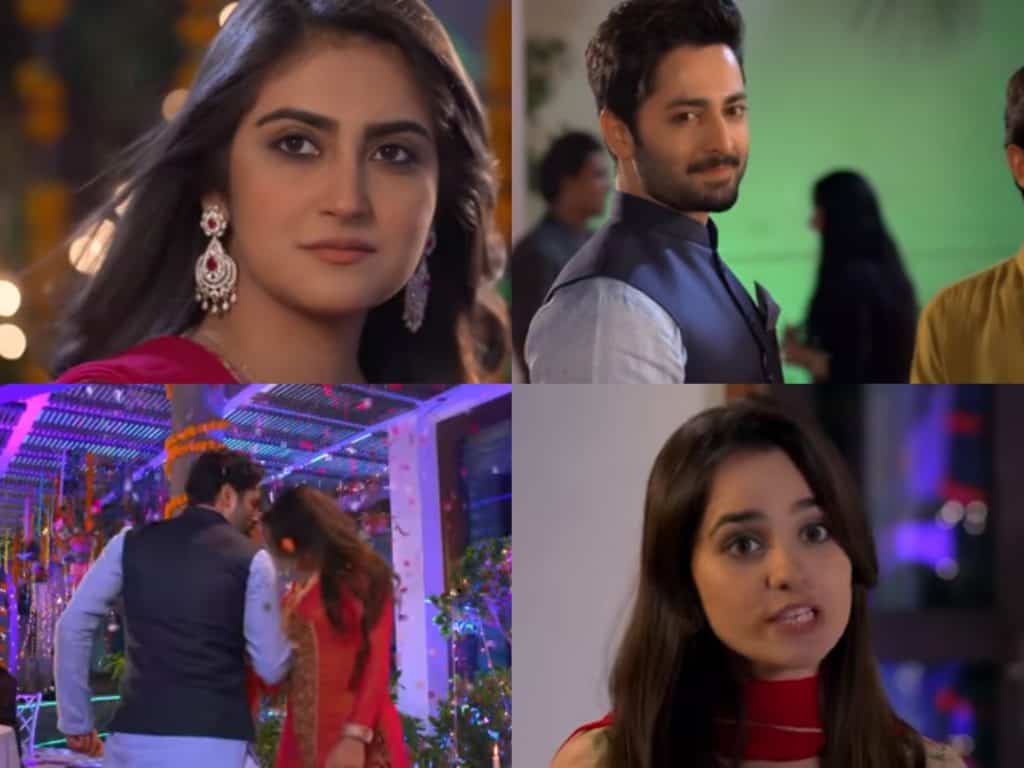 Arham's mother dearest is portrayed as a very authoritative figure who is very blunt almost callous at times. She wants Arham to marry Anoushay who is her friend's daughter and of course complements their family status (cliched right?). Moving on Arham is adamant that Momina is the only woman who can actually make him happy and to him nothing else matters he finds a confidante in his father Afaan who understands and respects his sons decision but constantly reminds him of not making promises if he can't keep them.
The first episode was quite on point we're quickly brought to Areej's Mehendi where the two families finally meet but I have no idea where both dads were probably hanging out someplace cool with no drama since they are the only ones who can see through the extra-ness of it all. Amtul is obviously very derogatory towards Momina's family and Shagufta being the lady that she is says nothing in return but Abeer (Momina's younger sister) who is another character as cool as the dads played by Rabya Kulsoom reminds Amtul Aunty that she can not treat people like that.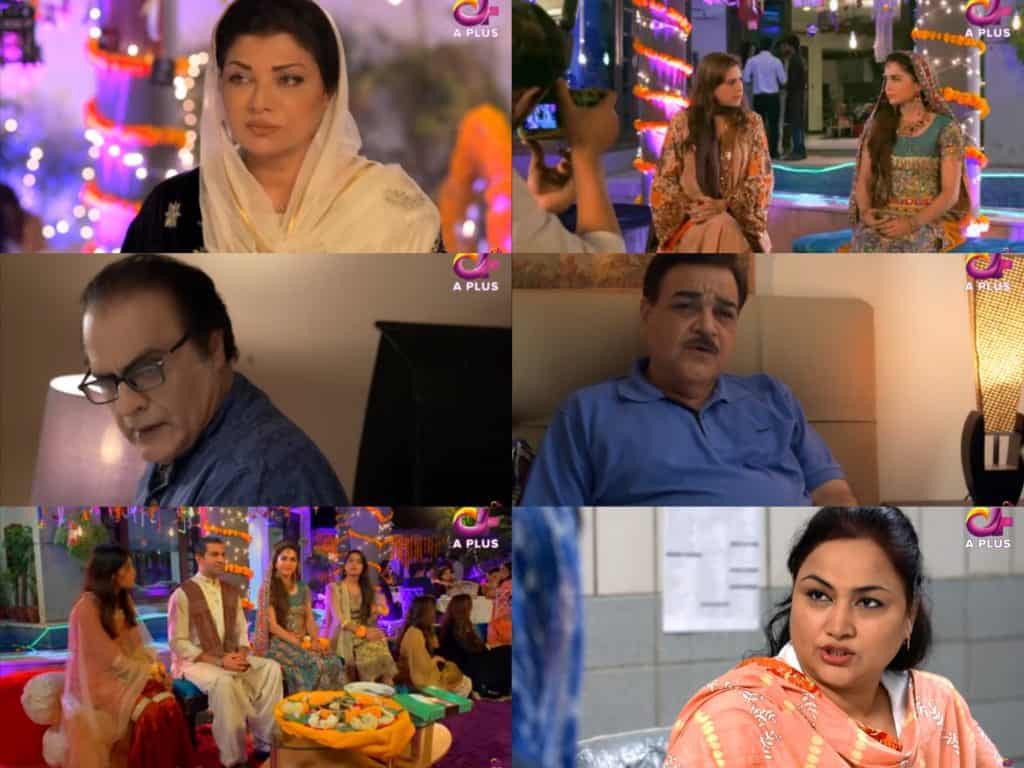 There's a lot of drama on this mehendi when Momina arrives and her dubbata catches fire because of all the diyas at the entrance (that she conveniently fails to see) and Arham comes to her rescue tho the ost in the background really is beautiful but one can not help but notice the clicheness of this scene. Areej and Amtul obviously snap because of this incident and there's another fiery exchange of words between Areej and Abeer and finally Momina speaks as well after which she walks out of there which upsets Arham meanwhile Amtul gets drowsy and almost falls and well drop scene.
Shagufta reaches home and talks to Abraar about how clear Amtul's stance on Arham and Momina's marriage is so it is about time that they start looking for some other rishta for Momina. Anyway if any of you haven't seen it already I won't spoil it for you because the episode ended with a twist and at least I could not see it coming.
Overall the play has a great ost, casting is good and I especially liked Rabya's performance as Abeer. The dialogues are powerful at times like the time Afaan tells Arham "Jo rishtay khushi dete hain wohi dil ke sabse ziada nazdeeq hote hain" ahhh I felt that. The story comes of as predictable in the beginning but I am guessing there's a lot to come. So fingers crossed.
Do share with me what you thought of the first episode.