So episode 19 was expected to be the episode where the big secret comes out in the open and that is exactly what happened and it was nicely done. The story has reached it's climax and soon it will be concluded. Episode 19 not only confirmed our prediction that revelations will be seen but also the twist in the end only confirmed the predicted counter attack that Amtul would make.
The episode started on the same high note that the last episode was mostly about. Arham is ecstatic to be married to Momina and he can not hide this ecstasy to the point that he goes to see her first thing in the morning. On his way back he is seen by Fizza and naturally that brings a lot of drama. Amtul sees the couple arguing and she goes straight to Momina because to her Momina is the reason behind all this chaos. We some fiery exchange of words again and this time Abeer speaks up a bit but no harm done.
On the other front Qasid gets caught and Faraz's mother finally comes into the picture. When Faraz explains his situation to her including the fact that he wants to marry the girl who is the sister of Amtul Afaan's daughter in law we see that his mother feels uneasy. That could only mean that Faraz's mother and Amtul have some history and the two don't like each other much.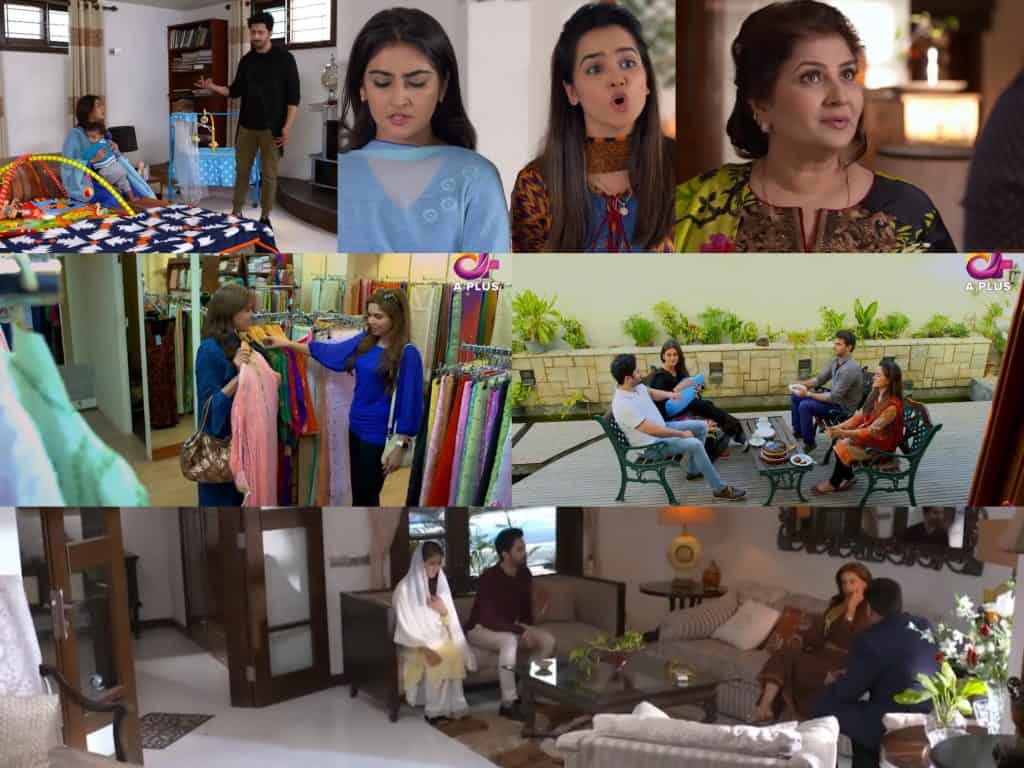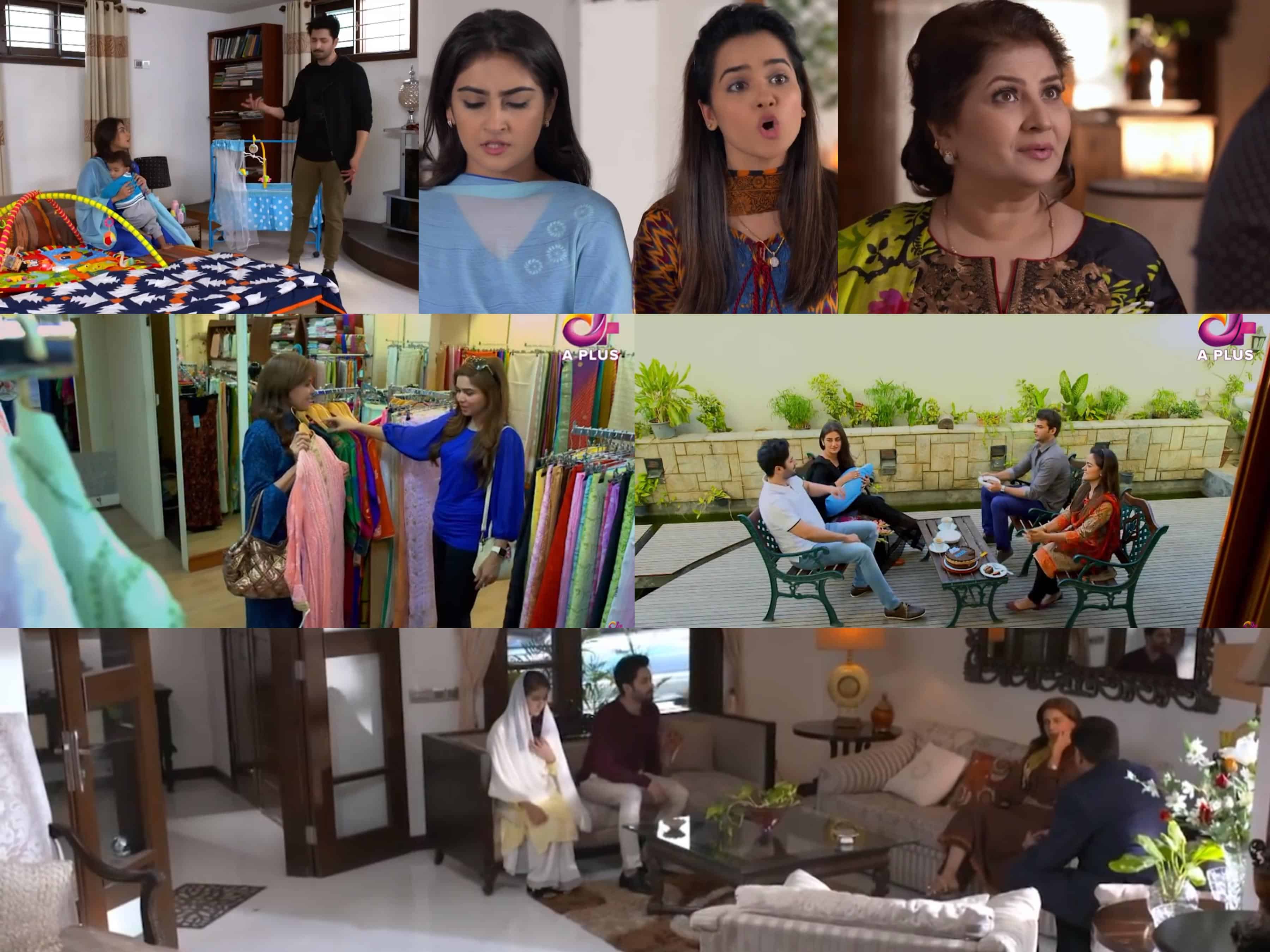 Despite her dislike of Amtul Afaan Faraz's mother agrees to Faraz and Abeer's marriage. She is as supportive as Faraz had described her to be in previous episodes. On one of her shopping trips she meets Amtul and discloses the secret that Arham married Momina in Afaan's presence and Faraz was one of the witnesses. There's no other explanation except that she wanted to hurt Amtul which is why she told her about the marriage, anyway the secret had to come out one way or another and this was as good a way as any.
Naturally Amtul is rattled after this discovery and she takes a rather extreme step by asking Afaan for a divorce. As hinted in the previous episode Amtul is using her relationship with Afaan to manipulate Arham into giving in to her demands. She realizes that neither Momina nor Arham will let their marriage be the reason behind Amtul and Afaan's separation.
Another noticeable thing was when Momina was talking about her father's murderer but she didn't mention his name but later when Amtul was referring to that murderer she mentioned him by his name 'Qasid' and Arham noticed that. Whether the fact that Amtul asked Fehmi to kill Momina will eventually come to light or not is still not known but I guess this episode sure hinted in that direction.
Amtul has sure put her son and daughter in law in a difficult position. How this conflict resolves is something we are here to witness so stay tuned.
How'd you find this episode of Haara Dil?