So a new day a new episode new reasons to stan and new reasons to diss too. The best thing about last episode was the neutrality with which the characters were portrayed especially female characters and somehow this episode lacked that. The part where Fehmida and Zeba are discussing Abrar and the prospects of Fehmi marrying him the same old element of hidden evil motives is manifested. Fehmi has finally met Momina and clearly is displeased with the fact that Momina and Abeer aren't married yet which might present difficulties to her future plans of marrying their father; good ol' cliche. Also Zeba gives Fehmi this weird look which was hard to read, what is she to gain from this matrimony hopefully something less cliched.
Moving on, Kausar (the babysitter) has abducted Sami which was a much needed twist in order to make Momina and Abeer realize that Sami needs them and for them to finally accept him. Looks like this mishap was a blessing in disguise because a trauma as big as this was indeed needed for both Momina and Abeer to finally get over their mother's death and move on. By the end of the episode Momina dreams of her mother confronting her for not taking care of her baby and being so brutally callous and inhumane towards an infant, so it is safe to assume that Sami will return to a different home; a home where he is loved by his sisters may be.
It is also safe to assume that this incident will make Abrar consider the prospects of getting married more seriously, pretty sure he wouldn't be able to trust any baby sitter for the rest of his life so new wife and new mommy for Sami it is. This is bound to bring more complications to the already complicated father-daughter relationship that Abrar and his daughters have at the moment.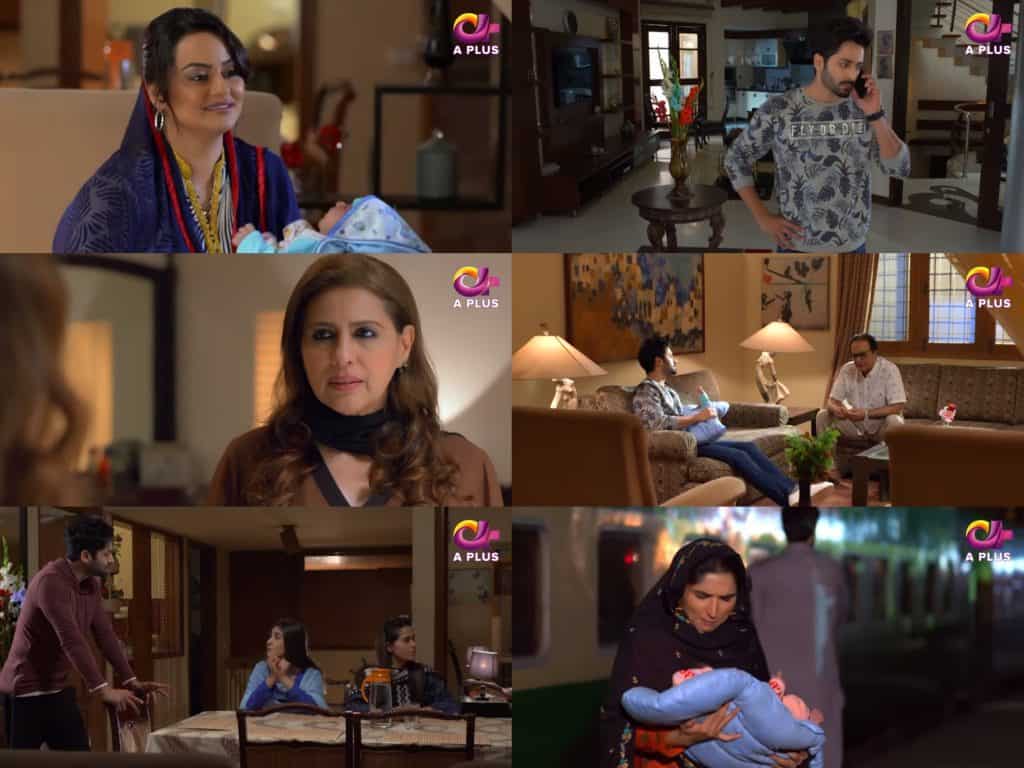 On Arham and Momina's front things are still bleak and somewhat on a stand still. But Amtul is planning something big and most probably that plan, as Areej predicted, includes Zawar's sister. We hear Amtul tell Areej that Arham would do anything for Areej's happiness so presumably Amtul plans on faux jeopardizing Areej's married life which will make Arham marry Zawar's sister but this is just a theory yet to be proven right.
Afan continues to be an angel of a friend that he is and comes to Sami's rescue with the help of his contacts Sami will be reaching home soon safe and sound. Meanwhile Fehmi and Zeba also help a lot through this crisis for which Abrar is very thankful.
It can be seen that like the clear sky after a storm this crisis is making all the characters look at things more clearly and in a different light. Things are sure to get more interesting so stay tuned.
How did you find this episode of Haara Dil?