Ohkay so, I personally enjoyed this episode of Hum Kahan Ke Sachay Thay because it was bizarrely happening & eventful. I still find this drama interesting enough to discuss it week after week, although it still has a lot of such moments which end up feeling pointless to me. Hum Kahan Ke Sachay Thay is at such a stage where it will either keep you engaged or force you to stop watching it. Those who will continue will end up finding out what actually happened to Mashal & those who will stop will probably ask others for the details.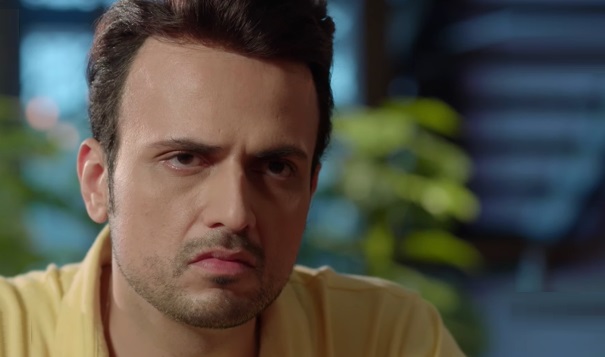 Bizarre Yet Interesting
I think it was probably for the first time that Saleha saw Aswad misbehaving with Mehreen & intimidating her. It did upset her but I guess the way she sighed throughout this episode was enough to show that even she knows she can not control Aswad. Saleha has been the sanest person in this entire lot, therefore to see her son turning out to be like Aswad is saddening. I will say, I loved how pointlessly they all gathered at one place out of a million places in Karachi to take the story forward. Aswad has always been friends with Mehreen & Mashal only, therefore to see a supporting actor out of nowhere, acting all friendly with such an unfriendly Aswad was so amusing. Aswad witnessed it himself how Saffan had walked in with his cousin & how Saleha was even present there too but he chose to make it all about Mehreen. I love how everyone in this drama makes everything about Mehreen, it kind of shows how sickly obsessed they are with her.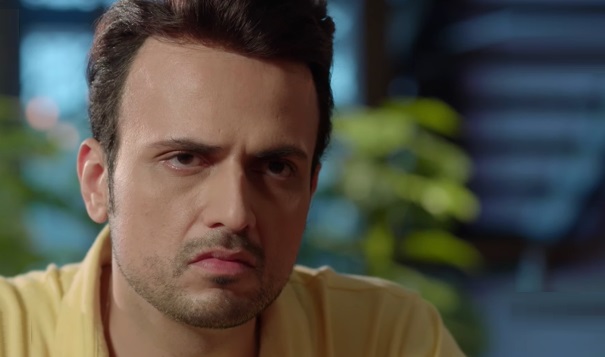 The entire restaurant sequence was poorly done & the thought process behind it, which was to give Aswad another reason to torture Mehreen was bizarre. I will say after watching so many of her plays, I expect better from Umera Ahmed. Anyhow, Aswad took away all the suits from Mehreen & handed them over to the house-help. It brings me to yet another pointless scene in this episode where Shabbo goes to Nani & says she met Saleha's maid & found out how Mehreen is being treated by Aswad? It made me wonder when the main members of the two households are not meeting each other, how come the maids figured out a way to meet & have these conversations? Usually, the servants exchange such details when they are tagged along during family get-togethers but that is definitely not the case here. It was again a very sloppy way of connecting the dots & making sure that Nani's love for Mehreen is put to test by letting her know how miserable she is.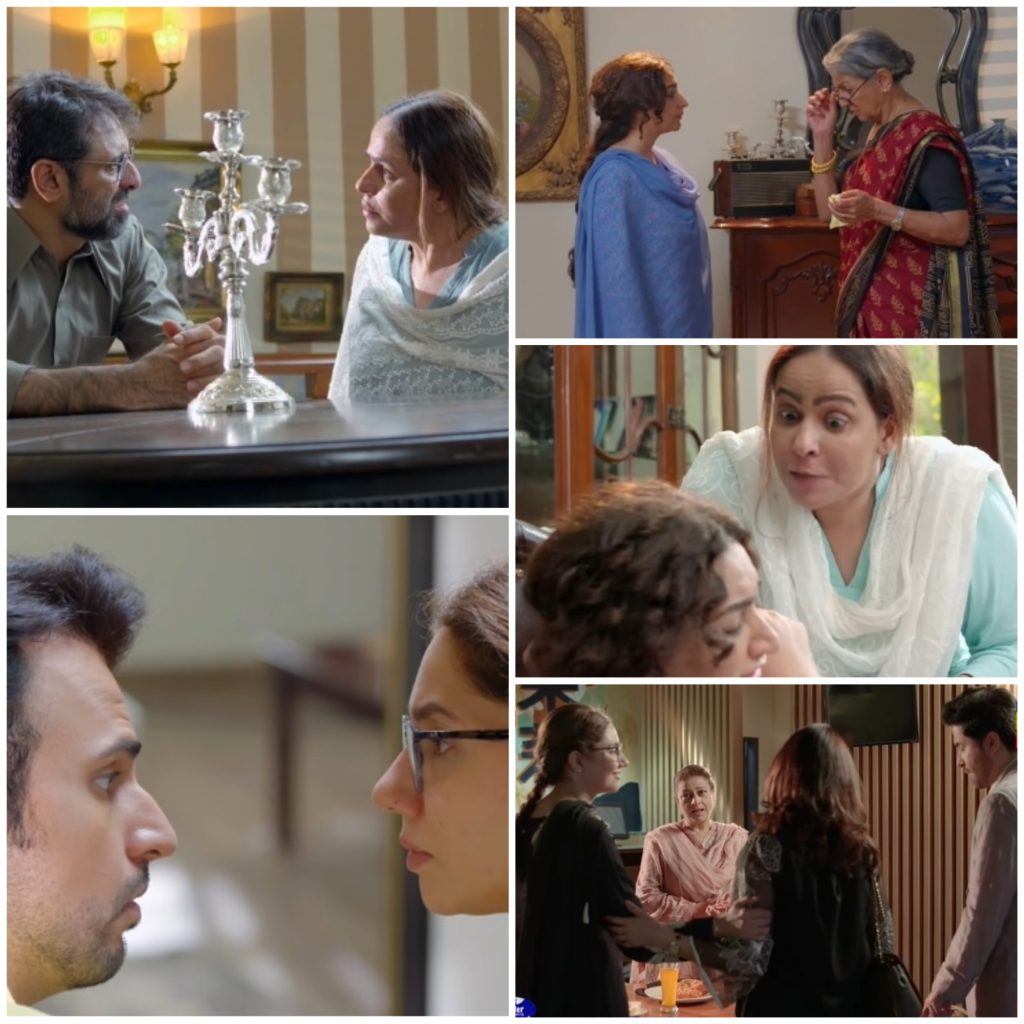 I would've loved to see Mehreen fighting it out but seeing her succumbing more & more to Aswad's torture is so unlike her. The conversation they both have is always so one-sided that it sounds frustrating. However, Mehreen's one-liners often leave Aswad speechless but they tend to have no effect on him. After Mehreen's confession of love to Aswad, he did feel something but again, it is so obvious that he believes Mashal so much that no matter what Mehreen says, he will never truly trust her.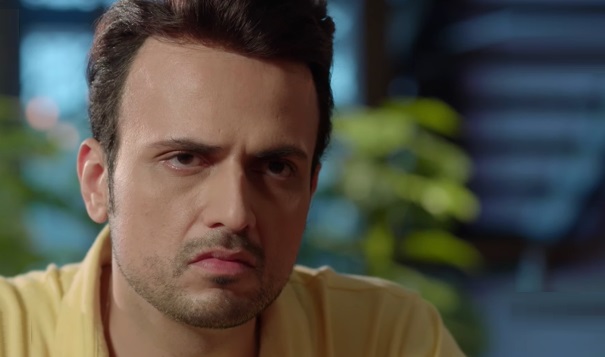 Tahir & Shagufta's conversation was the highlight of this episode. It hinted upon the fact that after figuring out the truth, Tahir has backed out & he feels disgusted that Shagufta is still bent on turning Mehreen into a culprit. All the things he said suggested that he knows what actually happened & he also wants Shagufta to stop. The way Shagufta intimidated Shabbo made it clear that even she knows Mehreen had nothing to do with Mashal's death but she wants Shabbo to stay quiet so that she can pursue the case against Mehreen & get her punished. This was something that they touched upon in this episode but I remember a few weeks ago, I found it quite bizarre & even spoke about how Tahir & Shagufta are taking it away from Mashal by making it all about Mehreen. It shows the kind of hatred & jealousy Shagufta has harbored in her heart for Mehreen that she has completely forgotten to balance between right & wrong & only wants to have Mehreen punished. Shagufta was the one who wanted her daughter to be like Mehreen & sadly, the seed that she planted in Mashal's mind & heart is now consuming her too!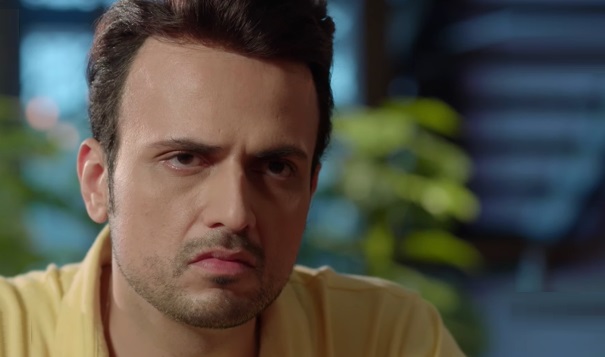 Interesting Promo
The preview of the next episode looked quite interesting. I think it will be too late because the moment Aswad will figure things out, Mehreen would've done something irreversible too. The way Mehreen's father peeked through the window was very suggestive of Mehreen meeting the same fate as Mashal. Let's see. Please share your thoughts about this episode of Hum Kahan Ke Sachay Thay.
Keep Supporting,
Cheers,
Zahra Mirza.
ps: