Ohkay so, this episode of Hum Kahan Ke Sachay Thay was tragic & heart-breaking. I must say the director deserves full credit for weaving the scenarios in such a manner that actually would've kept people guessing what really happened – if the novel readers hadn't given away the spoiler alerts. Although it was already known that Mashal was not going survive, but how it actually happened was the detail that I actually could see being kept a secret by the director. Those who have not read the novel or have come across any spoiler alerts must be feeling intrigued trying to figure out whether Mashal chose to end her life or it was Mehreen who took it away from her.
The Tragedy
This entire episode beautifully showed how each & every one of them contributed to the tragic ending met by Mashal. Shagufta has also played her part, but it is unfortunate that she will never come to a realization of how undue comparisons put so much burden on Mashal. Having said that, I still felt a lot when I saw Shagufta breaking down because no matter how many mistakes a parent makes, no one ever wants to see their child succumbing to pressures in such an irreversible manner.
I am glad they actually showed both Saleha & Aswad feeling guilty too, because no matter what Saleha says or how she tries to reason, she too played her part in what happened. Aswad felt miserable & he definitely should because he of the way he played with her feelings & expected her to put up with the heartbreak & humiliation. The last conversation Aswad had with Mashal is always going to weigh heavy on his heart because he won't be able to forget the harsh words he exchanged with her just when she was at the brink of losing her life. In this episode, they also gave a clarity about the day when Aswad heard the things Mashal & Shagufta said about Saleha & Aswad's relationship. It does put things into perspective as to what was the deciding factor that made Aswad change his mind. After that incident, he knew exactly why Saleha was not in the favor of his & Mashal's marriage, but it still doesn't absolve him of how unfairly he treated her. Mashal definitely deserved to know the truth & not left in the limbo!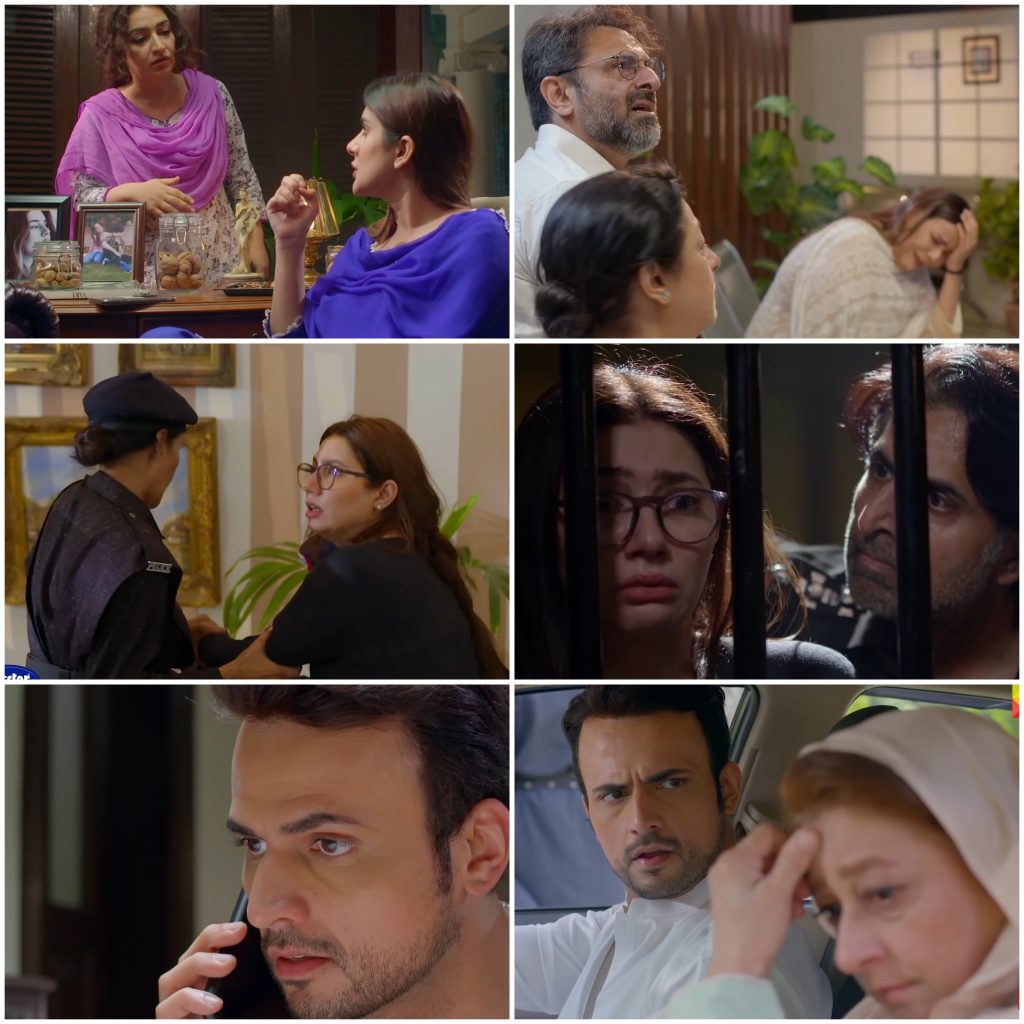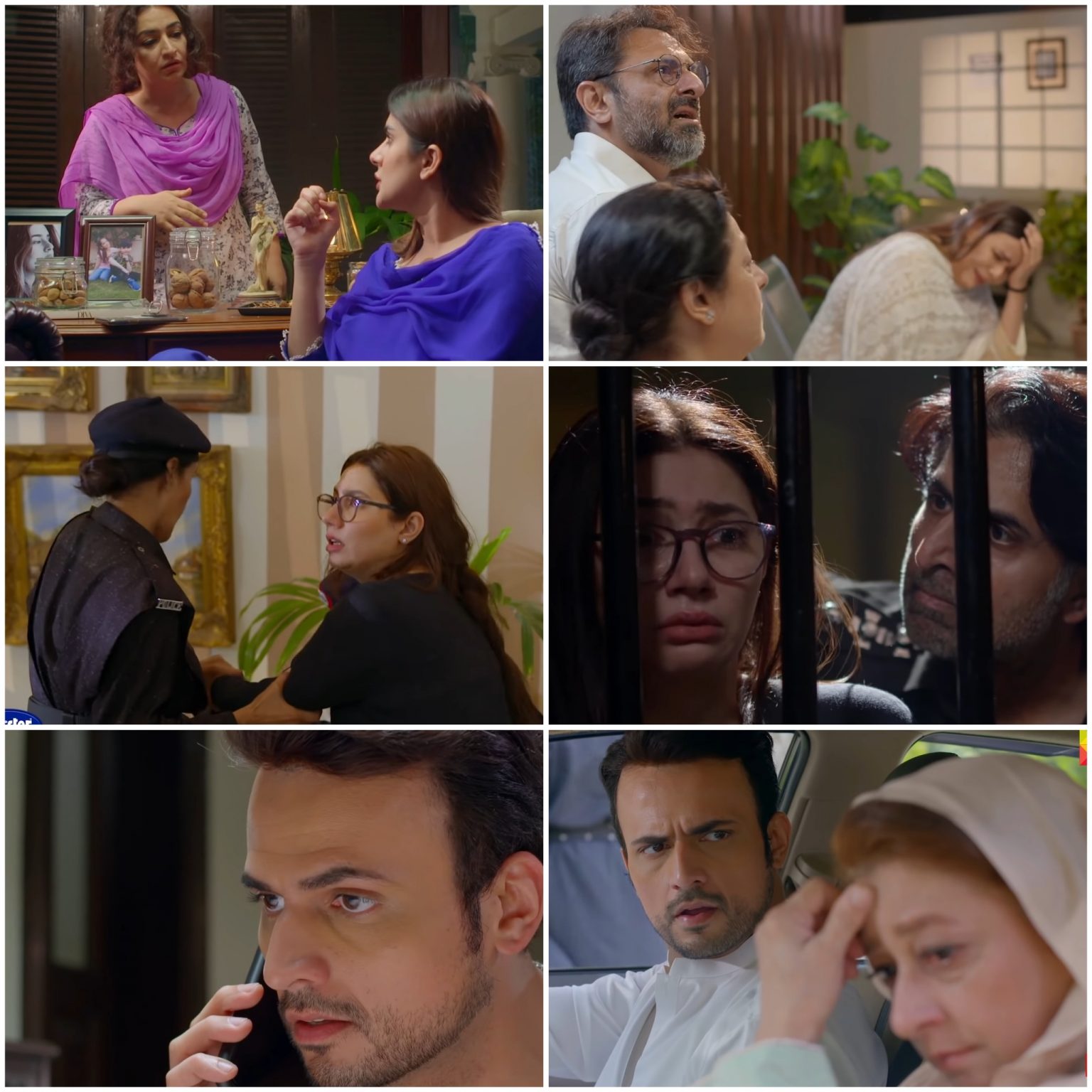 I liked how Mehreen & Nani's relationship was shown in this episode. Although Nani was never fond of Mehreen, it never stopped Mehreen from being considerate towards her. Yes, Mehreen did resort to a harsh tone at times but she still cared for Nani. The only person who was made to face the brunt of it all sadly happens to be the victim herself. Mehreen has not had an easy life with all these people adding more to her problems, the bitterness that she has is also a result of the treatment she has received but yes, to blame her for murdering Mashal once again shows how everyone in the family holds such a low opinion of Mehreen. Everyone in this family has never once thought of being easy on Mehreen, forgiving her for the things she was made to bear the brunt of. Now with this tragedy, she is once again held accountable as if she is the only one responsible for all the problems in their lives.
Brilliant Performances
This episode of Hum Kahan Ke Sachay Thay was given a slow treatment, but I definitely find it justified because it showed how grave this incident was & how it was now going to affect their lives. I also very much appreciate the pace of the drama & I am glad they are moving things forward quickly. Zainab Qayyum was the star of this episode because despite having limited scenes, she showed how heart wrenching it was for a mother to deal with the loss of her only child. Khalid Malik is a great addition to the drama & I thoroughly enjoyed his performance as a police officer as well. It was as if this character was made only for him & he delivered. Mahira Khan's acting in the prison cell was simply brilliant. Usman Mukhtar also showcased Aswad's guilt, his sorrow & grief convincingly. I loved the flashback of Shabo, Mehreen & Mehreen's childhood. They have lived their entire life together & as miserable as their present was, it's not going to change that they were once young girls with smiles on their faces & dreams in their eyes. I am not sure how many times we'll get to see Kubra Khan in the remaining episodes since her character is officially out of the story, but her performance has been power-packed too. Please share your thoughts about this episode of Hum Kahan Ke Sachay Thay.
Keep Supporting,
Cheers,
Zahra Mirza.