Mere Pass Tum Ho has given the viewers so much to talk about. We can't stop talking about the characters and how the story might turn out. Now what if Khalil-ur-Rehman Qamar wasn't the one who wrote the drama but some other famous writer would have written the script. We are pretty sure the story and characters would be different then! Khalil-ur-Rehman is dead against unfaithful people. In his world, there is no forgiveness for women or men who are unfaithful. He also has different philosophies about love which are part of all his scripts. Most writers explore more than just love in their dramas therefore had they written this drama, it would have been different. Mere Pass Tum Ho is a hit no doubt just the way it is but what if it was written by one of the other famous writers?
Here is how we think the story would have been like had it been written by some other famous drama writers in the industry.
Umera Ahmed
Umera Ahmed always shows her leading ladies as resilient, compromising and positive women. They are not always strong problem solvers but they are also not negative. Men most often are the weak ones in Umera Ahmed's stories, they are the ones who make mistakes and there is some element of spiritualism in her stories. So if she had written Mere Pass Tum Ho, here is what would have happened.
Mehwish would have Danish's personality traits…a dotting wife who would have given the marriage her very best.
Danish would have Mehwish's characteristics…greedy, immature and not committed enough.
Mehwish's mother-in-law and perhaps her best friend Anoushey would play a big role in separating the couple.
Danish would have left Mehwish for a woman just as clever as Shehwar but they would have been married….that woman could be Hania.
That woman would have made Danish's life hell after he left Mehwish for her.
There would have been no divorce between Mehwish and Danish.
Mehwish would turn to Allah, live a simple life and raise her son Rumi to be an exemplary yet unfulfilled life because of the absence of his father.
Towards the end Danish would come begging to Mehwish and she would have forgiven him because she will be spiritually so strong that she will understand the sanctity of the nikkah and forgiveness is much more than taking revenge.
If you have watched Durr-e-Shehwar, Shehr-e-Zaat, Meri Zaat Zara-e-Benishan, Doraha and Qaid-e-Tanhai, you will agree with us!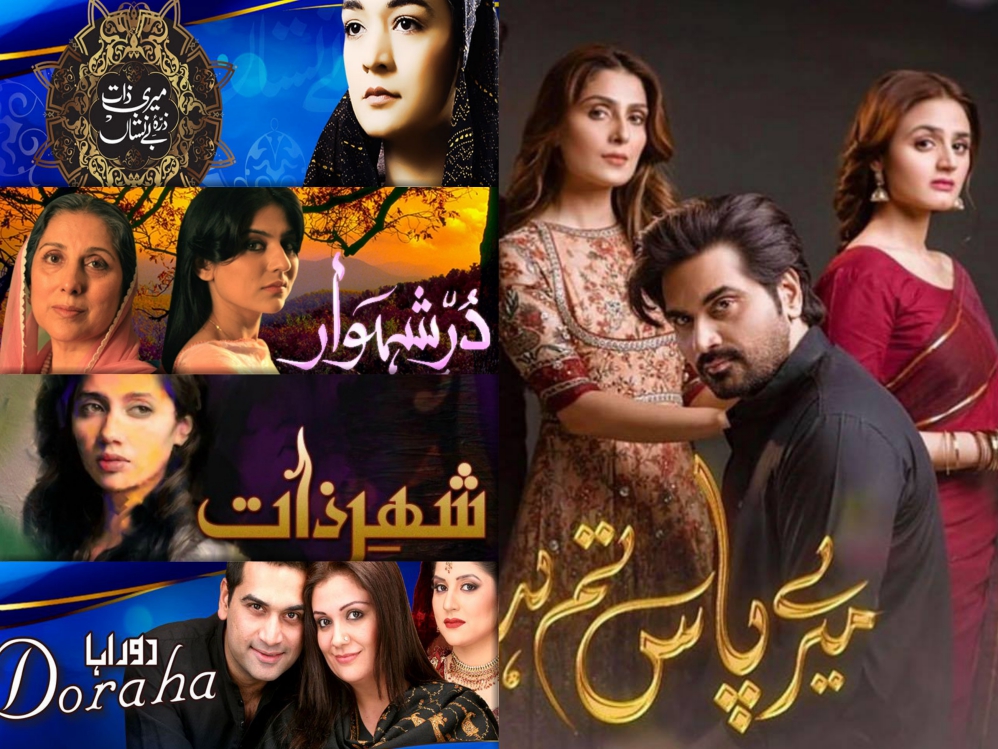 Faiza Iftikhar
Faiza Iftikhar's writing style is also loved by many viewers. Her heroines are smart and strong-headed women who are definitely problem solvers. Her leading men can be flawed in many ways but there is always something likable about them. Faiza Iftikhar's characters are full of surprises. What if Faiza Iftikhar had written Mere Pass Tum Ho? Well, here is what we think would have happened.
Mehwish and Danish would have had an arranged/forced marriage.
Mehwish would have been a mix of intelligent and headstrong.
Danish would be a mature man who would try to win his wife over but would give her enough time to decide things on her own.
The whole drama would have revolved around how Mehwish and Danish eventually fall in love.
There would definitely be some family involved!
Shehwar would have been Mehwish's ex-fiancé who left her for someone else but came back into her life after her marriage.
In the end, Mehwish would be the one who would save the relationship after she falls head over heels in love with her husband.
If you have watched dramas like Dillagi, Aunn Zara, Baba Jani, Ranjha Ranjha Kardi and Woh Mera Dil Tha, you will surely agree with us!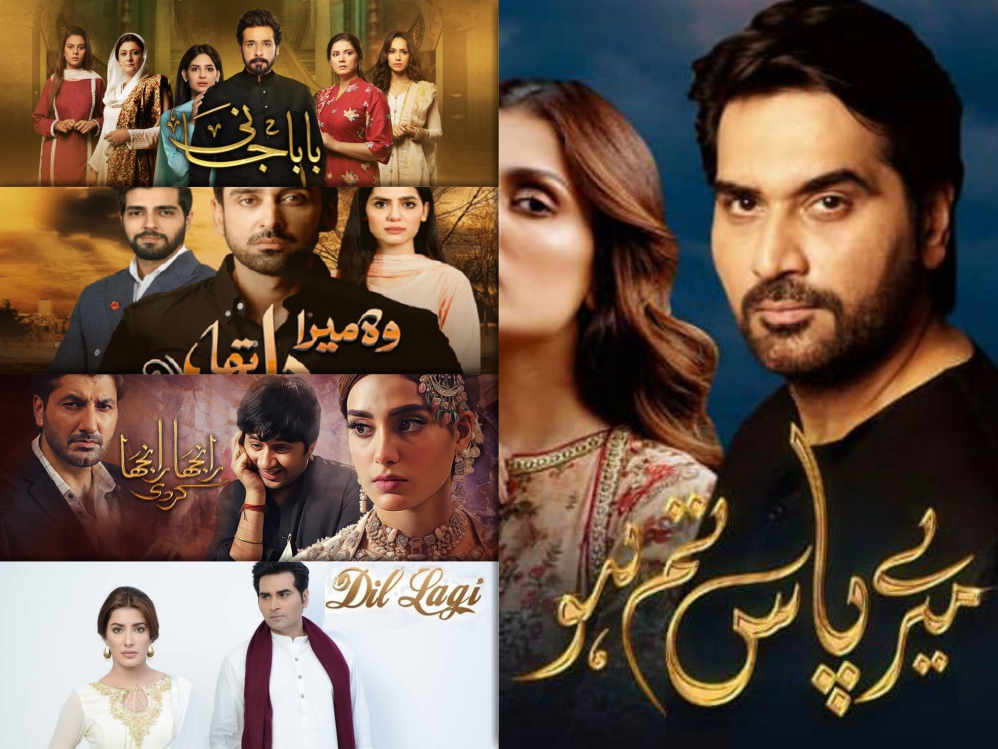 Farhat Ishtiaq
Farhat Ishtiaq is another leading drama writer who has her own writing style. Her dramas often have a mystery of element about them. There is also some crime involved and the characters have a lot of conflicts. If she had written Mere Pass Tum Ho, the characters would have had more of a background and the man was likely to be more flawed than the woman. Farhat Ishtiaq also incorporates some social message in her drama therefore that would have been a must too! So here is how we think Mere Pass Tum Ho's characters and stories would have turned out had it been written by Farhat Ishtiaq.
Danish would have been a man on a mission, someone who had lost a loved one tragically.
Danish and Mehwish wouldn't have been married but they would have met somewhere and their backgrounds in some way would have been connected.
The entire story would have revolved around Danish and Mehwish's conflicts but at the same time they would have achieved something in life.
Once they would have gotten married Shehwar would have entered the scenario as the killer of someone close to Danish.
Shehwar would have had a terrible ending, Danish's internal turmoil would eventually be sorted out and Mehwish would stay a strong character till the end even after going through a lot.
There would be more side tracks too involving Shehwar and how he took over the business of the person he killed.
Dramas like Bin Roye, Udaari, Yakeen Ka Safar and Yeh Dil Mera definitely suggest that Farhat Ishtiaq would have taken the story to a completely different direction.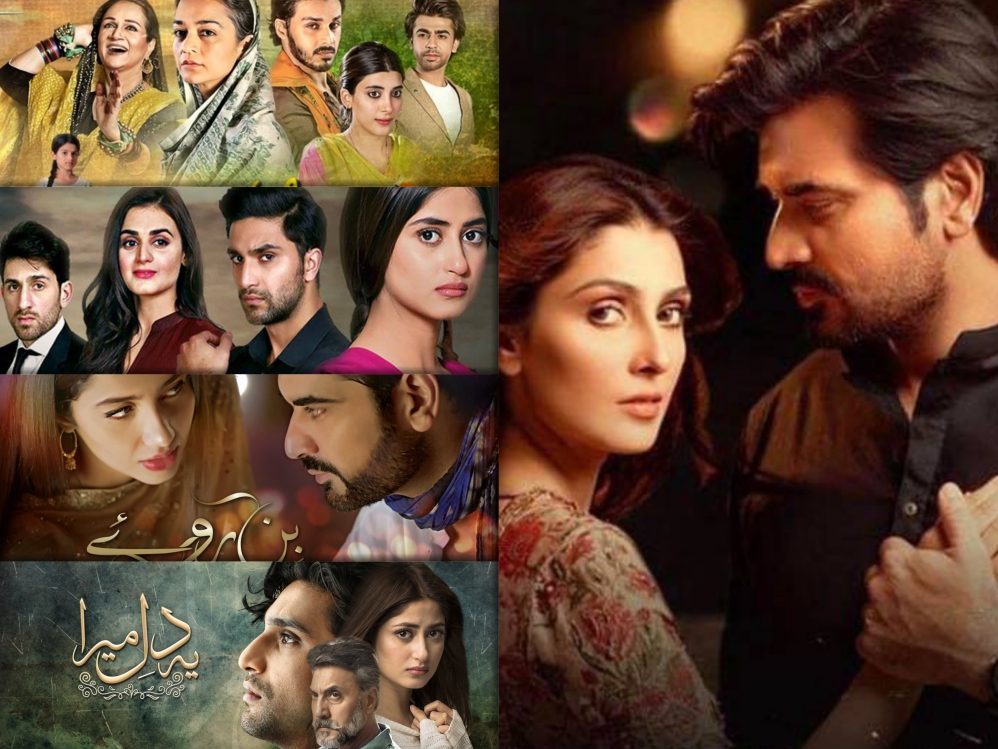 What do you think how would Mere Pass Tum Ho's story would have been if one of these iconic writers had written the drama? While Khalil-ur-Rehman Qamar's drama rely on heavy dialogues and emotions, there are some other writers who are relatively more subtle. Also, Mere Pass Tum Ho has the central characters but they have no background or family. All the three writers mentioned in this article wouldn't create a drama with such characters. Umera Ahmed, Faiza Iftikhar and Farhat Ishtiaq always have different tracks in their drama which are related but sometimes all these tracks have their own individual standing as well. One thing is for sure, Mehwish wouldn't have been as negative a character as she is if one of these writers had written the script.
Use your imagination and share your thoughts!!