Tonight's episode of Inkaar covered the aftermath of the attack on Hajra in the most apt manner possible. Every aspect of this problematic and extremely sensitive situation was covered in the most realistic and detailed manner possible. The dialogues in this episode were phenomenal throughout and there wasn't a single scene which was out of place or unnecessary.
Perfect In Every Way
Tonight's episode belonged to the writer, director and the actors involved since it was perfect in every way. This episode of Inkaar also had the most heart touching scenes which were acted out faultlessly. It is always a pleasure watching your favorite actors in situations which bring out the best in them. Yumna Zaidi and Rehan Sheikh nailed their scenes together. These scenes were also written beautifully because they showed a father's helplessness and a daughter's guilt superbly with great clarity.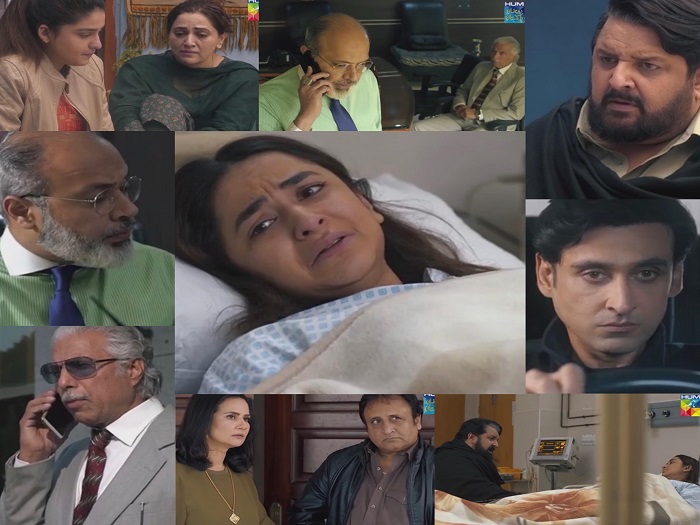 Although, the writer made it quite clear in the previous few episodes that Hajra was in no way responsible for whatever happened to her but the scene in which she apologized showed that she still blamed herself for falling for someone like Rehan Chaudhry. Shayan's frame of mind was translated on screen equally well by Sami Khan. His anger and outrage made perfect sense and the fact that he did not go back running to the hospital made it even more relatable. He did not want to listen to anyone's reasoning and the conversation he had with his father also suggested that this wasn't the first time that Rehan had wronged him. These were the kind of details which made this episode one of the best ones so far. People like Rehan usually show signs of their psychopathic personality early on in life. Shayan was always asked to ignore Rehan's wrongdoings even when he was justified in reacting in a relatively violent manner. It seemed like Shayan wanted to take revenge for everything Rehan had done to him till date and all his pent up anger needed an outlet now which is why he even refused to listen to Hajra.
Easy To Connect To
Rehan's stepmother's role in spoiling him was further highlighted in this episode. This woman has no feelings and she is only 'doing her job' which most often involves covering up for her husband and son. Munazzah Arif has done complete justice to this role. Hajra's mother and father's conversation was right on point, I could understand their anger, disappointment, shock and fears so well. While her mother pleaded her daughter's case in front of her son, she knew she could share her vulnerabilities and fears with her husband. Hajra's mother has always been shown as a conservative and rigid woman who will probably give her a really tough time even now. The 'log kya kahenge' part was also covered in an impressive manner since very often people in this situation are pushed to worry about what people think more than the situation they are in. I am looking forward to watching what Hajra's state of mind will be like once she is out of this trauma and can think straight. Rehan is injured and heart broken as well. All his scenes tonight showed that he never wanted to hurt Hajra and the reality of what he did is setting in. That doesn't change the fact that he is the criminal and it would be great to see Hajra fighting to put him behind the bars. Imran Ashraf's performance tonight was the best when Rehan had that conversation with his mother. Rehan is still confused and physically not fit enough to move around on his own therefore right now Shayan is running the show.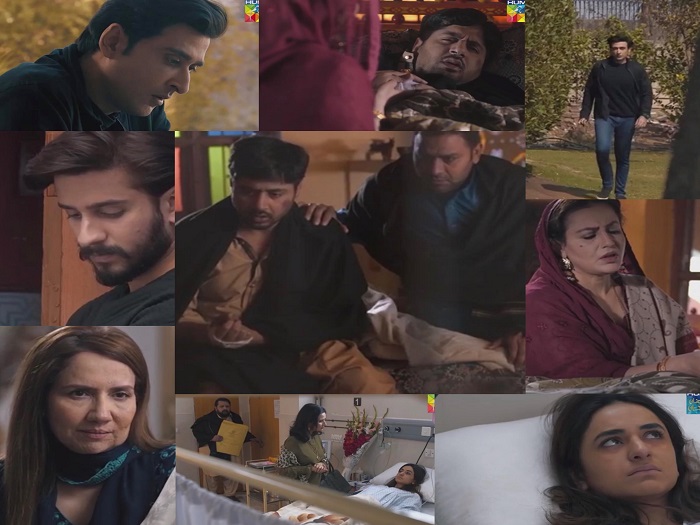 Overall Impression
The preview of the next episode showed that Shayan will finally find Rehan and will try to attack him. I can't wait to watch their scenes and confrontation in the upcoming episode. Special thanks and appreciation for Yumna Zaidi for truly looking like someone who was going through hell. I hope all those actresses who find it impossible to look this way on screen would learn a thing or two from these scenes. Her makeover tonight made these scenes even more realistic. I absolutely loved this highly emotional and charged episode of Inkaar. Kashif Nisar directed tonight's episode brilliantly and most of the performances tonight were truly mind-blowing.
Do share your thoughts about the latest episode of Inkaar.