This was another phenomenal episode of Inkaar which yet again transported me to another world. Tonight's episode was faultless just like last week, in every way possible. The performances were remarkable and although some of the scenes were difficult to translate on screen but Kashif Nisar proved that under his guidance even the most challenging scenes can be executed with perfection. All the actors truly outdid themselves tonight and made this episode gripping as well as impactful.
The Characters & Situations
Hajra's father's unconditional love for her, her mother's judgmental behavior, Shayan's anger, Rehan's disillusionment, Rehan's mother's helplessness and his father's attempts to save him – all these situations and emotions were easy to connect to because of the realistic feel of this episode. The 'practical' aspect of this entire scenario was shown brilliantly tonight. Shayan's father's mind games and his decision made complete sense. The fact that he did not want to support Hajra did not come as a surprise but the way his 'limitations' were shown was remarkable. Shayan's relationship with Rehan's mother was also the highlight of this episode. He showed his good upbringing by hiding the truth from her and she showed how different she was from her husband and Shehnaz. These scenes gave further insight into the role Shehnaz has played over the years. She continuously kept on reassuring Chaudhry that she was going to take care of everything and reminded him that he needed to concentrate on his political career.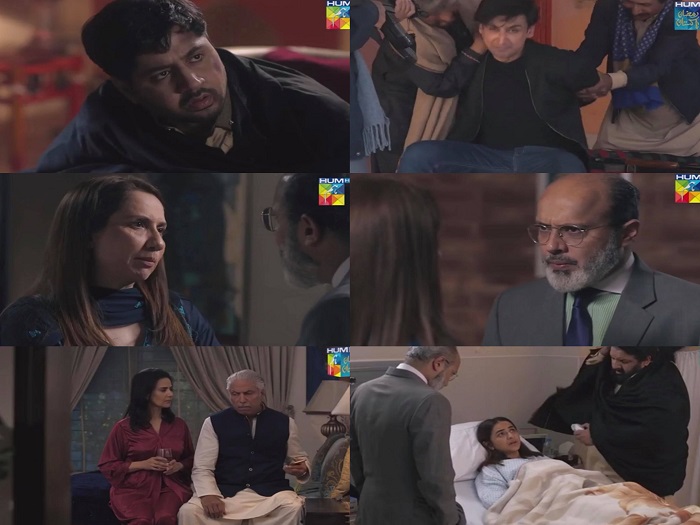 Victim blaming is a normal occurrence in such incidents and the writer through various scenes tonight, once again showed how Hajra and her family were suffering more than the perpetrators because people in our society judge women more than men. The difference in their class is another reason why it is easier for the Chaudhry's to have their way. People usually forget what a woman has gone through when they find out that she was having an affair! That is exactly what has happened to Hajra. The way Hajra's father has stood by her is one of the best things about this drama especially because he is also a religious figure. Hajra's mother's reaction was completely in line with her character and the writer has intelligently shown the difference between the right and wrong approach by showing these varying reactions from all sides.
Outstanding Performances
The outstanding performances tonight by all the actors and the on-screen chemistry between them made this episode truly spellbinding. Sami Khan is definitely at the top of his game right now because his portrayals are always superb. Imran Ashraf didn't have a lot of dialogues tonight but he did exceptionally well in the confrontation scene in particular. What is going through Rehan Chaudhry's mind? I am waiting to find out. Rehan Sheikh and Yumna Zaidi together are simply mind-blowing, their scenes throughout have been heart-warming as well as exceptionally well acted out. Noor-ul-Hassan is a personal favorite who never disappoints. Munazzah Arif is turning out to be a versatile actress who always gives every role she plays her best. All the other actors too deserve all the praise for doing complete justice to their respective characters.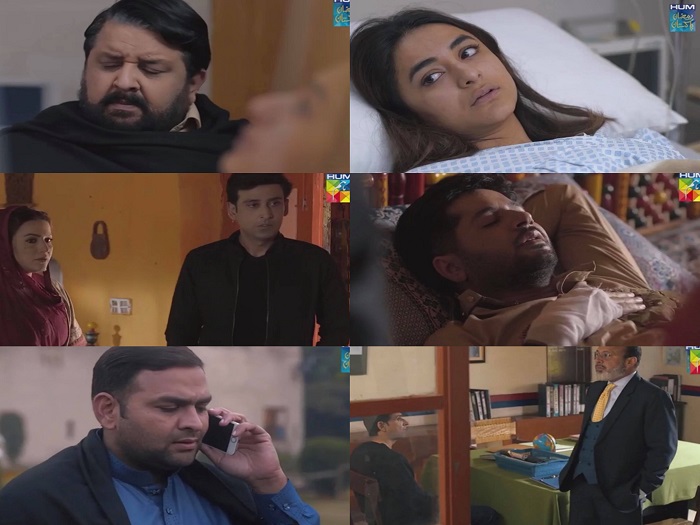 Final Remarks
This was hands down one of the best episodes of Inkaar because of the way every single emotion was translated beautifully on screen. This was the kind of episode which makes you feel proud of the exceptional talent we have. Zafar Miraj's script so far has been right on point and Inkaar just gets better with every passing episode. The story has just started and after watching this latest episode I have even higher hopes from team Inkaar. There is so much to look forward to, I can't wait to watch the next episode.
Do share your thoughts about tonight's episode of Inkaar.