Inkaar is getting better with every passing episode and even though we have seen plenty of dramas covering similar scenarios (rich vs. the not so rich victims) but in my opinion there can never be enough dramas which highlight the plight of girls like Hajra. Tonight's episode belonged to Hajra's father; the way he has stood by his daughter and finds it impossible to forgive and forget, continues to be the best part of this drama. The writer did a commendable job of laying down the perfect foundations for the upcoming events in the previous few episodes. Even when Hajra and her father didn't have a lot of scenes together, their relationship was always special. The turn Shayan's character took was unexpected but given the circumstances, his confusion makes perfect sense. This episode had many emotional and insightful conversations which were penned down beautifully. The performances yet again were impressive and just like every other drama directed by Kashif Nisar, this one too has a definite flow.
The Pressures & The Challenges
This episode opened with a conversation which highlighted Hajra's father's limitations and how difficult it was for him to register an FIR with the police. This problem is faced by many people in this situation therefore one which is relatable for anyone who reads or watches the news on regular basis. The societal pressures are yet another reason why people like Hajra's father most often choose to stay silent. Taking a stand against the rich and powerful is tough and the consequences are unimaginable. Even though Hajra's mother and brother told him to stay quiet, he decided to go to the police. We definitely need to see more such fathers in our dramas. The 'log kya kahenge' conversation was well written and acted out. It highlighted the insensitive side of our society in the most apt manner possible. Rehan Sheikh and Yumna Zaidi's on-screen chemistry has definitely added more life to their characters and relationship.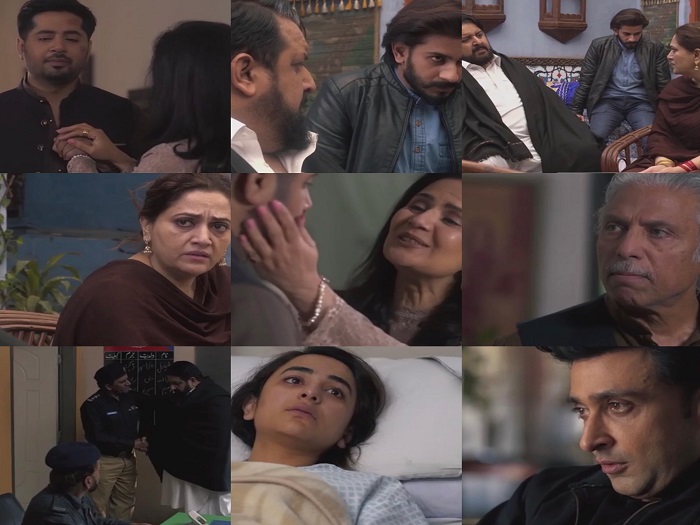 Even though Hajra is not well and she knows she needs to stay in the hospital longer but she kept on reassuring her parents that she was well enough to go home. Hajra always felt extremely guilty for trusting Rehan Chaudhry even when no one knew what had transpired between them and now that everyone knows about it, she feels more guilty than ever. Hajra's helplessness and her attempts to 'console' her parents even though she is the one who needs more consolation than anyone else, makes you like her character and feel for her even more.
As soon as Hajra's father went to the police, the attitude of the hospital staff changed instantly. The way Hajra's father tried to reason out with the doctor and the manner in which the doctor told him off was extremely heart wrenching. These were the kind of scenes that make you think about all such people who face all these challenges and most of them eventually give up. The way such people are denied their basic rights is extremely sad.
Shayan fell for the lie his father told him but I am hoping that his mother will make him understand that Hajra would never do something like that. Sami Khan did not get a lot of screen time tonight but his performance was powerful enough to leave an impact. Shayan has been through a lot in these 2 days or so and now it is almost as if he cannot even think straight. Rehan Chaudhry's scenes once again showed why he is so spoiled and so used to having his way. The scene with his 'girlfriend' showed that he was feeling guilty but people around him were constantly telling him that he didn't need to feel bad. The environment is Rehan's house shows how he must have been brought up and the writer has shown convincingly why he turned out to be such a twisted person. Imran Ashraf makes you hate Rehan just as easily as he made us fall in love with Bhola. He makes sure he conveys every little emotion perfectly. Even the actor who played the doctor's role, did so well. Every single actor acted brilliantly tonight and I am impatiently waiting for someone Hajra's father can lean on. Yumna Zaidi's realistic portrayal has been beyond impressive since she completely looks the role.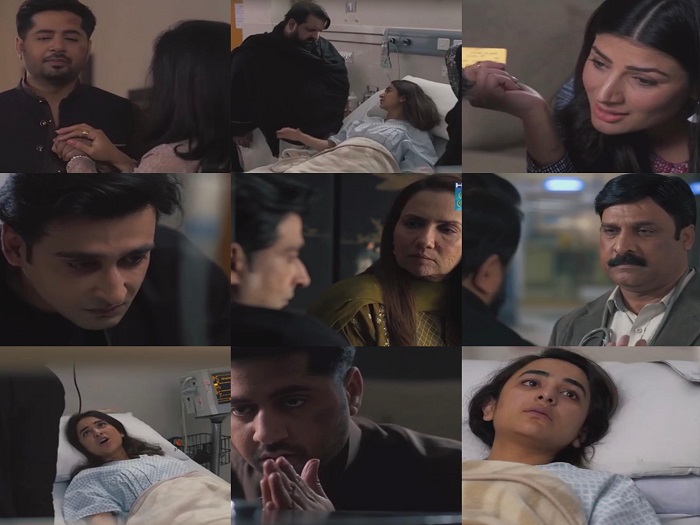 Final Remarks
Inkaar is one of my favorite dramas nowadays, it is yet another masterpiece by Kashif Nisar. Zafar Mairaj's soul-stirring dialogues tonight made this episode truly emotional. Really looking forward to the next episode and rooting for Hajra and her father already.
Do share your thoughts about this episode.
Eid Mubarak to all our lovely readers. May this Eid bring all of you tons of joy and happiness.