With this episode the battle which was lost in the court found a new momentum with social media and electronic media playing their role. This episode reminded me of the drama Meri Gurya because that battle too was ultimately won because of the power of social media. This is the reality of this modern era and very often social and electronic media play a major role in shaping up public opinion. Social media is often used by the victims as well as the perpetrators to highlight their plight and point of view. This puts more pressure on the concerned authorities and like Shehnaz pointed out tonight, the bigwigs can control political and administrative set up but they have little control over public opinion. This was another impeccably written episode of Inkaar – a drama which just keeps on getting better with every passing episode.
Hajra Decides To Fight Back
After the verdict Hajra once again lost the strength she had mustered up to fight Rehan Chaudhry but with this episode Shayan helped her greatly in regaining that strength and taking a step in the right direction. This episode covered convincingly how a video which highlighted the injustice done to Hajra went viral and made the Chaudhrys feel threatened yet again. Hajra's initial reluctance and Shayan's role in all this made this entire scenario more realistic. Even after playing such a major role in highlighting the issue and gaining media attention, Shayan felt that he had not done enough. The fact that Shayan was the one speaking for Hajra in that video will change the dynamics of the relationship between Shayan's father and Chaudhry. Until now his father has been quite cooperative but now that his son is directly involved in the issue, things will change. Sami Khan's convincing performance as the man who could do anything at all to make up for his mistake in order to gain the trust of the only woman he loved was simply faultless.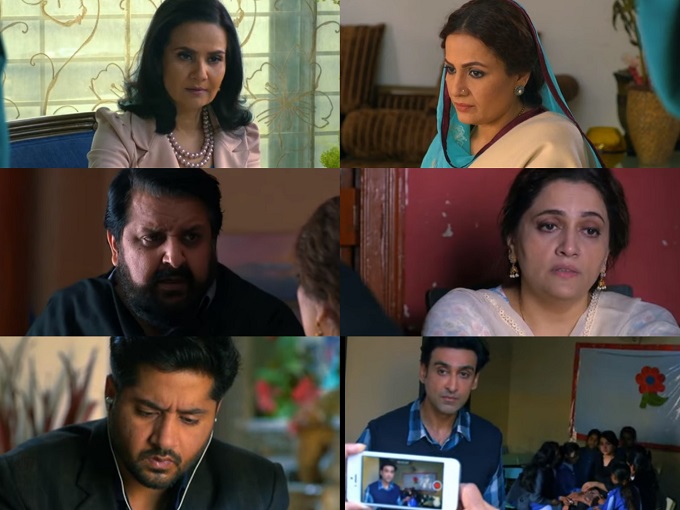 I absolutely loved how Yumna Zaidi's dialogue delivery was so plain during the interview on television. She looked and sounded like someone who had never been on television and was only there to get the message across. For once, it seemed that Hajra's mother too was slightly happy with the recent shift of events. This time around she did not say the kind of things she said in the previous few episodes. Hajra's father's fears too made perfect sense since he knows only too well that they are no match for the Chaudhrys. Watching Hajra acknowledge her father's support through all her difficult times was the most emotional scene of this episode.
Powerful Messages
There have been many dramas in the past as well which have highlighted the importance of raising your voice and taking a stand. Personally, I feel that Inkaar is one of the best among all such dramas and this is also one of those messages which needs to be repeated over and over again. There are so many women like Hajra out there, who very often do not have the courage to come out in the open about the bitter experiences they have had. There are innumerable Rehan Chaudhrys as well, who think that they are always right no matter how wrong they are! Tonight's episode showed how important it was for people to support victims like Hajra. The support given to Hajra by the school staff played a major role in giving her parents the assurance that there were people out there who were willing to stand by their daughter's side. No matter how truthful someone is, they need validation from people around them and this validation plays a major role in shaping up social behaviors. Hajra went ahead and gave the interview without her parents' permission, this was my favorite part since had she waited for their approval, she wouldn't have been able to do anything. Sometimes when you are going to do something you truly believe is right then you don't need to look for other people's approval…sometimes you just go ahead and do what needs to be done. This drama has so many powerful messages put forward in the most impeccable manner.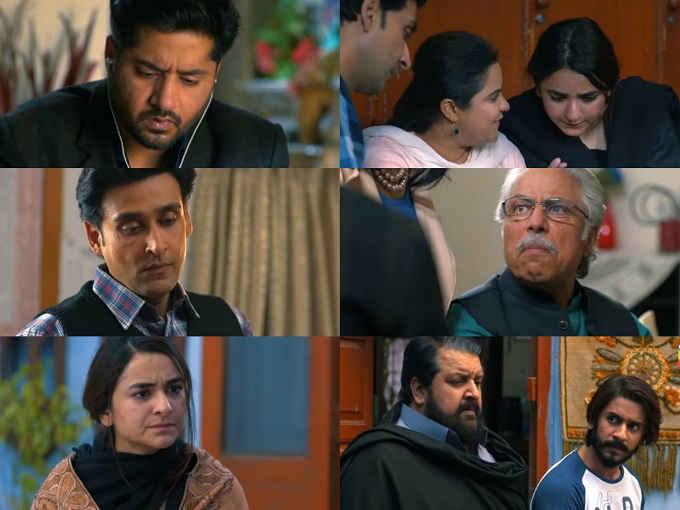 Final Remarks
This was another outstanding episode of a drama which always delivers. Everything about this episode was perfect but I especially liked how the writer has focused on every little detail. The most interesting thing about this drama is that it always has your undivided attention.
Do share your thoughts about tonight's episode of Inkaar.