Tonight's episode of Inkaar was the best one so far because it had quite a few pleasant surprises. Most of the speculations regarding Shayan's character proved to be wrong since he is as nice and genuine as he appears to be.
Hopelessly In Love
Shayan's love for Hajra, the way he accepted Hajra wholeheartedly even after he found out about her past and everything he did to win her over made Shayan yet another leading character played by Sami Khan which is bound to be memorable. Although I wasn't too excited about watching Sami Khan play this role, I am more convinced than ever today that he is going to be extremely likable as Shayan. Hajra's scenes once again were the highlight of this episode. Yumna Zaidi completely stole the show with her brilliant performance. Hajra's scenes were well written because the writer gradually showed how she fell in love with Shayan even though few days back she couldn't bear to be around him. Shayan's declaration of love came as a complete surprise to Hajra since she was expecting him to rethink his decision once she shared why she stopped going to college. After that Shayan never stopped surprising her.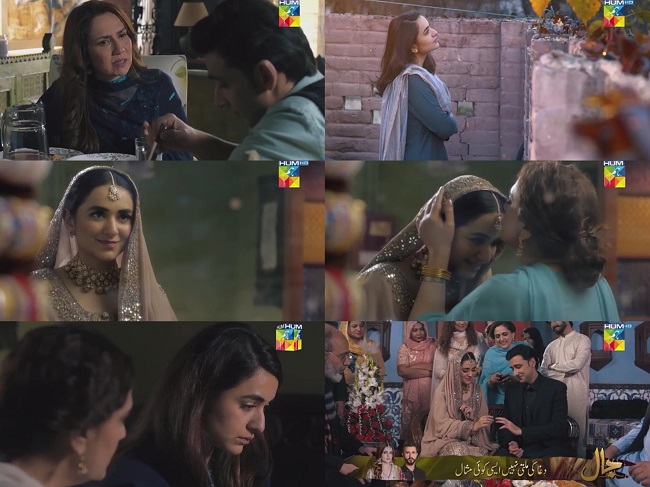 All these scenes were intelligently penned down and translated on screen equally well. One of my favorite scenes tonight was the one when Hajra comes back home from the school and asks Jawad if Shayan had hit him that day. Her body language, expressions and her dialogues clearly suggested that she was head over heels in love with this man. Hajra's feelings were covered in a convincing manner tonight which made it easier for the viewers to connect to her character. Hafiz Sahab's conversation with her daughter was meaningful as well as relevant. Apart from highlighting the hypocrisy which is so rampant in our society, it also highlighted the reasons why even a father like him succumbed to pressure. Hajra's relationship with her father has always been heart-warming but this scene explored this relationship more than any other yet. Hafiz sahab's confession came at a time when Hajra was already in love with Shayan therefore the timing was perfect too. The last scene which covered Rehan Chaudhry's rage gave me goosebumps. He is not going to sit back and let Hajra get on with her life. This man is vile and the preview of the next episode clearly showed that he will get in touch not only with Hajra but also Shayyan. Imran Ashraf's powerful performance in this scene said a great deal about his character. Definitely waiting to see more of him in the upcoming episode because it does seem like Rehan will be playing a vital role in taking the plot forward from here on.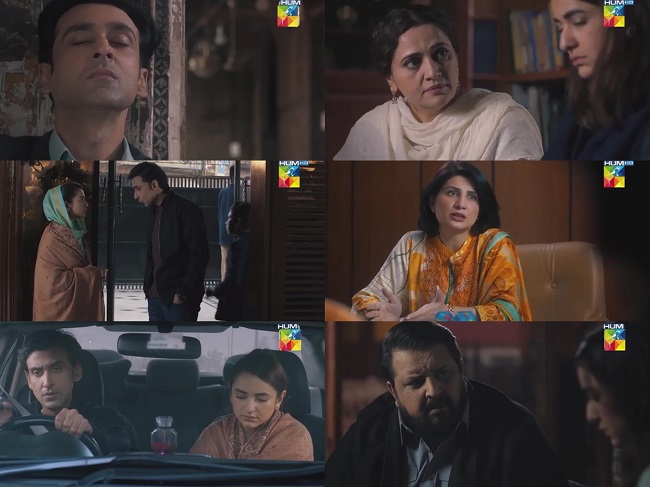 Overall Impression
Tonight's episode was entertaining and it covered a great deal. Most of the scenes added something new to the story. The scene covering the staff room gossip however was yet again stretched and I couldn't help but wonder why one of the teachers had a change of heart all of a sudden. The viewers saw a different side of Hajra's mother tonight and Hajra too was relatively more honest with her. This was one of the best episodes of Inkaar so far. The story will get more interesting now that Rehan Chaudhry will be in the picture too. Will Rehan Chaudhry succeed in breaking up this engagement? Waiting to find out.
Please share your thoughts about this episode of Inkaar.
PS Sami Khan in a live session today informed his fans and followers that he has been quite unwell therefore he looks weak in this drama, he lost weight and obviously doesn't look fresh enough due to the illness….something we all noticed. He is much better now, we wish him a complete and speedy recovery.