Brilliantly Executed
The opening scenes of this episode were brilliantly executed; the powerful performances and hard-hitting dialogues made these scenes impactful. These scenes showed Kashif Nisar's brilliance since he made sure that every single expression was captured and the viewers felt everything the characters were going through. Hajra found out tonight that the house Chaudhry invited her to was actually Shayan's house. Rehan revealed this secret after Hajra praised Shayan for his commitment to their relationship. Imran Ashraf and Yumna Zaidi acted exceptionally well in this opening scene. The scene covering Hajra's visit to that house was also equally powerful. Hajra's anger, shock and the sense of betrayal she felt was evident from her body language as well as expressions. She had just started to trust Shayan completely after the incident with Chaudhry therefore she felt like a fool herself too. Hajra holds her self-respect really dear which is why she never gave Chaudhry another chance. Although, she escaped unharmed but even then it took her months to get over what had happened. After meeting Shayan she had enough confidence to tell Rehan exactly what she thought about him.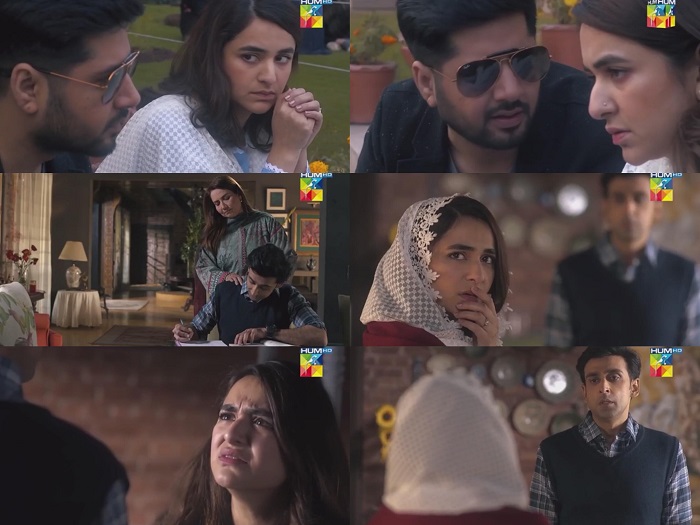 Rehan's ego is hurt and that is the only reason why he wants Hajra in his life. Shayan's relationship with his mother was also explored further in this episode. Their conversations revealed their feelings for Hajra and the respect both of them had for her. Shayan specially mentioned Hajra's bravery and that basically showed that after finding out everything that transpired between Chaudhry and Hajra, his conclusion was that Hajra was extremely brave to escape from such a situation. The fact that she had the courage to share all this with Shayan must have made her appreciate her strength of character even more. Hajra and Shayan both are extremely likable characters who have flaws which make them more human.
Further Insights
Tonight's episode also showed the kind of relationship Rehan had with his mother (Munazzah Arif). This is the first time that Munazzah Arif is playing such a character. It was definitely 'new' watching her in this role especially because of her overall look. She is a superb actress who always breathes life into her characters. The 'modern' upbringing and absence of any kind of limits was apparent from all these scenes. The mother was quite comfortable with everything from drug abuse to affairs.
The environment in Rehan's house pretty much summed up why he has no moral values and absolutely no concept of respecting other people's wishes. He is a spoiled brat who is used to having his way. Self gratification comes first and last for him. He doesn't even see Hajra as a human being but as something he wants. He is also unable to understand how Shayan managed to win Hajra over since he failed to do so. Rehan Chaudhry surely comes from a completely different world. The writer has avoided cliches intelligently by showing that not all rich people are the same. Shayan is also affluent and clearly his father is an influential person yet he has certain values.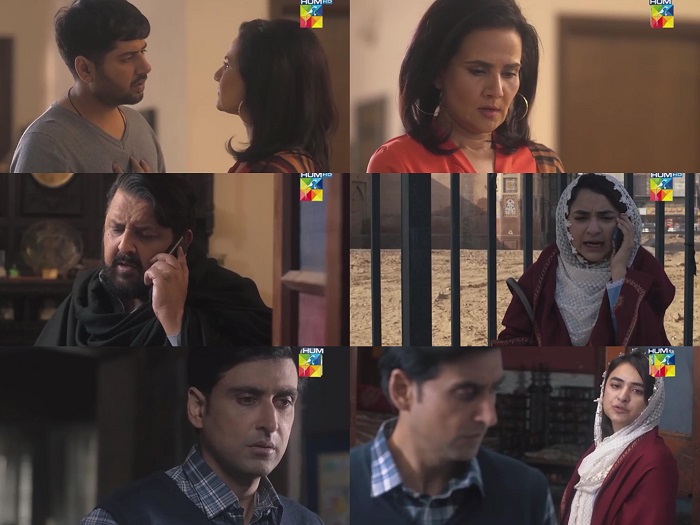 I absolutely love Hajra's father's character; he is so open-minded and loving. His dialogues have been penned down beautifully and Rehan Sheikh fits perfectly in this role. The relationship these two have is simply beautiful. Sami Khan translated Shayan's anger, helplessness and eagerness to set things right superbly on screen tonight.
Overall Impression
I am sure tonight the viewers had absolutely no trouble connecting to all the characters. Rehan Chaudhry's scenes tonight clearly showed that there was absolutely no one who could hold him accountable therefore this man was capable of doing anything at all to get what he wants. Yumna Zaidi, Imran Ashraf and Sami Khan's outstanding performances made this episode one of the best episodes of Inkaar so far. Will Hajra forgive Shayan? How far will Rehan Chaudhry go if she goes ahead with this marriage? Waiting to find out.
Do share your thoughts about this episode of Inkaar.