Now that was one beautiful episode! Everything about it was so amazing- the direction, execution,  the powerful chemistry between the actors and best of all, what really sealed the deal for me today were the hard-hitting dialogues. I find Ishq Parast quite underrated because up till now, I haven't had any problem with its story or execution but I guess it's not gaining the viewership it deserves.
Dua finally mustered up the courage to declare it aloud what her relationship with Zohaib means to her and all this time she didn't voice her feelings in front of Zohaib just because she was waiting for him to sense that she doesn't want this relationship to end which, if you ask me, was a little demanding of her because Zohaib has already done so much to make this relationship work and therefore, I am very glad that this time around it was Dua who took the first step to save her marriage. The scene in which she tears the divorce papers was perfect! I really liked the way Dua apologized to Zohaib for wasting the most precious moments a couple can enjoy but what I liked even more was how Zohaib responded to it. The reenactment of the wedding night scene was so cute and I am in awe of the chemistry Armeena and Jibran share- they look absolutely beautiful together! I am happy for Dua because she has found a gentleman who loves her and gives her the respect she's entitled to and now that she has finally made a decision, she doesn't have anything to feel bad about. But more than that, I am happy for Zohaib because if there's any one who deserves all the happiness in the world, it's him! It's wonderful to see one of your favourite characters enjoying the reward of their patience and it's an absolute joy seeing Zohaib getting his fair share of happiness- he deserves every bit of it!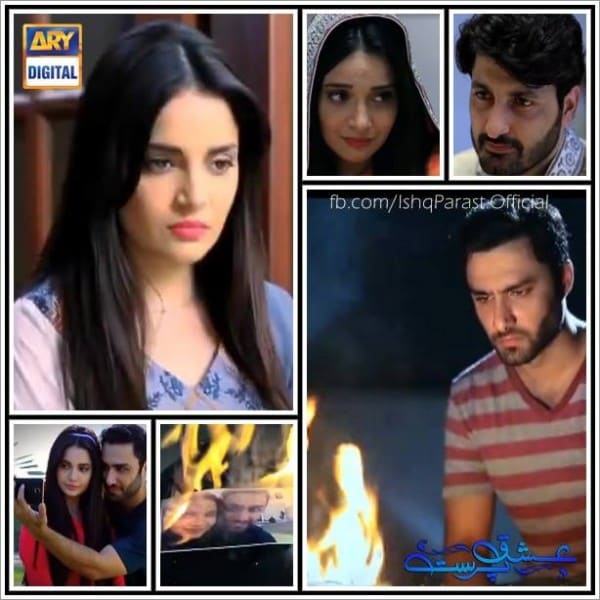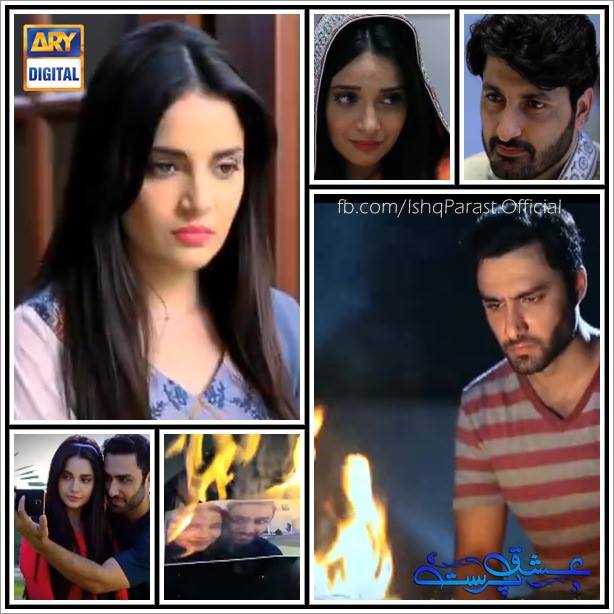 Mujhay tum pe bohat tars ata hai, Hamza. Tum nay apnay junoon ki wajah say sab kuch kho diya aur uss nay apnay sukoon ki wajah say sab kuch jeet liya. I loved this dialogue because Hamza was in dire need of that reality check and I think Dua said this not because she wanted to hurt Hamza but because she wanted him to realize that it's a high time he lets go of his anger, frustration & junoon. This confrontation also showed that Dua's a changed person now- being with Zohaib has changed her views about love and that of course, for the better. The scene in which Hamza burns the things associated with Dua's memories was a heartrending one. It's true- people come and go, but their memories stay with you for a long time. While watching this scene, I couldn't help wondering how nice it would have been only if Hamza had burned the things that remind him of Dua to move on and start anew- my wishful thinking!
You know, Pasha Sahib's outbursts are ticking me off big time! I hope Dua mends ties with her parents because this track is getting monotonous now, with the same old dialogues being repeated over and over again.
Zohaib, Dua, Arsala, Khala- they all make a perfect family! The showdown between Hamza and Dua suggests that there's a lot to come because the former is on 'MissionDestroyDua' :P. The last scene involving Arsala's conversation with her friend followed by Hamza pulling over his car in front of Dua's house suggests that the next episode might show Hamza and Arsala's first meeting! How many of you are waiting for it?
I'd have to say that the leading ladies of this play, Armeena Rana Khan and Arij Fatyma are soo beautiful :) This play is refreshing in every way! Please voice your thoughts on this installment :)
P.S: My exams are coming up so you'll be reading the combined review of Episode 12, 13 & 14 on 22nd of May, Inshaa Allah. These are my finals so please wish me the best of luck :D. But for the Dusri Biwi followers, you'll find the review of the last episode the day it goes on-air :)
Maryam Mehdi