Dekho mujhay, tumharay saamnay khara hun, bilkul akela. Bechara tou mein hun. Mein bhool gaya tha kay jab meray maa baap meray na hosakay tou mera dost aur meri muhabbat kis tarah hogi. Before saying anything else about the latest turn of events, I must acknowledge that Ahmed Ali has nailed it! Since I have only seen him playing the junooni guy, I can't tell if he's versatile but when it comes to Hamza-like roles, he knows how to pull it off big time! With Dua's marriage to Zohaib, Hamza's character has taken a dark turn but to be very honest, the best thing about this play has been the fact that I can feel for all the leads: Hamza, Dua and of course, Zohaib.
The circumstances in which Dua was, I feel that she had no other option but to succumb to her parents' pressure but I would have to say that the events leading to Dua & Zohaib's marriage have been unrealistic and lame beyond belief. First things first- Dua and Hamza's communication gap has been the biggest loophole for me. Look, we all know that Dua's mobile had been confiscated but if Dua had half the brains I was hoping she had, it would have dawned on her kay meray ghar mein ek adad landline bhi hai! Instead of searching for her mobile in the middle of the night, she could've called Hamza to let him know about the horrible turn of events. Moreover, Dua is considerably modern but she doesn't have a computer? She doesn't have access to the internet? I refuse to buy that! An e-mail to Hamza could've saved the day because he was more than willing to fly back to Karachi- all he needed was a signal from Dua! But khair, a few loopholes here and there have actually led to Dua and Zohaib's marriage and there's nothing we can do about it.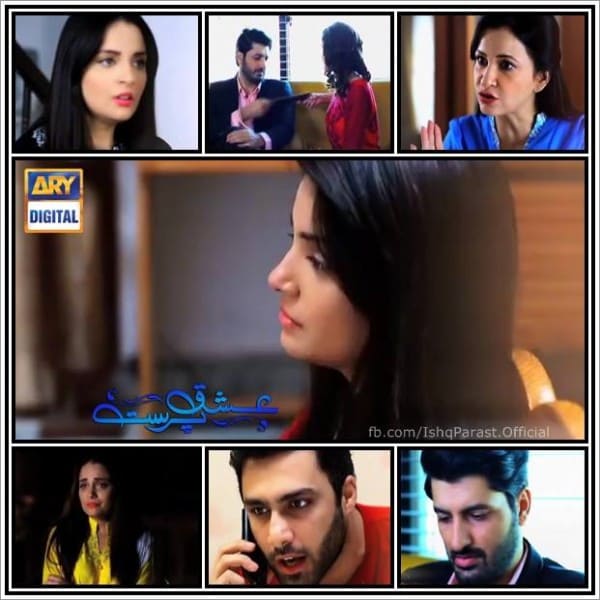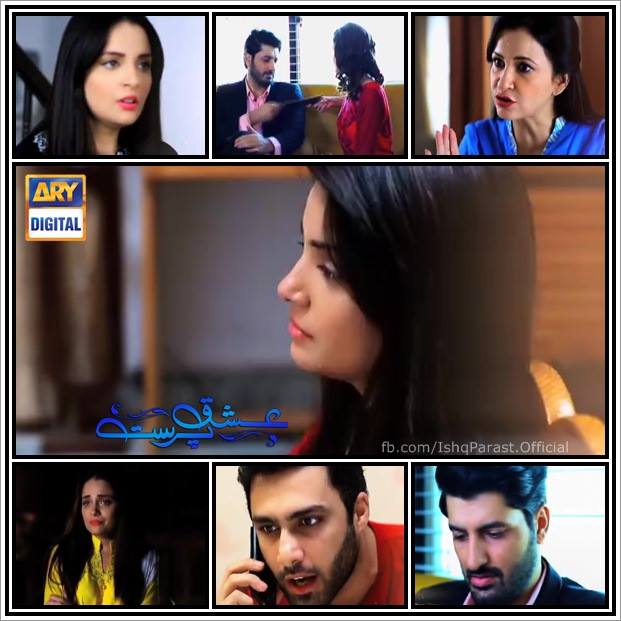 And I can't even begin to describe how dramaybaaz Dua's parents are! I mean, I can't believe I actually fell for the angina ka attack story! Pasha resorted to the only thing parents in our plays go for when they want their children to accept their decisions- emotional blackmailing! The dialogues delivered by Dua, Khadija (Dua's mom) and Pasha were simply pathetic and the fact that Pasha could stoop so low to force his daughter into marriage to someone of his choice was revolting. I think Dua remained persistent and strong for as long as she could and even though the lack of communication bit is difficult to relate to, I definitely don't blame her for doing what her parents wanted her to do- she didn't have a choice.
I don't doubt Asad's intentions one bit but I think it was extremely stupid of him to keep Hamza totally oblivious of the fact that Dua's parents are pressurizing her to marry someone else because even though he'd been unable to contact Dua, he was very well-aware of the fact that Dua is worried about a certain proposal so he should've taken Hamza into confidence. Hamza feels betrayed by the two people he trusted the most: Dua and Asad. Muhabbat dagha derahi thi tou tu dosti ka bharam tou rakh sakta tha! Hamza's reaction may seem very harsh and unfair because he has labeled Dua as, 'bewafa', despite knowing her for all these years but considering what Hamza's been through and the sort of family background he comes from, it's only natural for him to react this way- it's revenge on his mind! On a side note, I really like the supporting characters, i.e. Hamza and Dua's friends because they've always been very sincere to the duo. I liked the way Dua's friend tried to make Hamza view things from Dua's perspective and it was nice to see Asad stopping Hamza from creating a scene at Dua's house. I love to see genuine friends on screen :)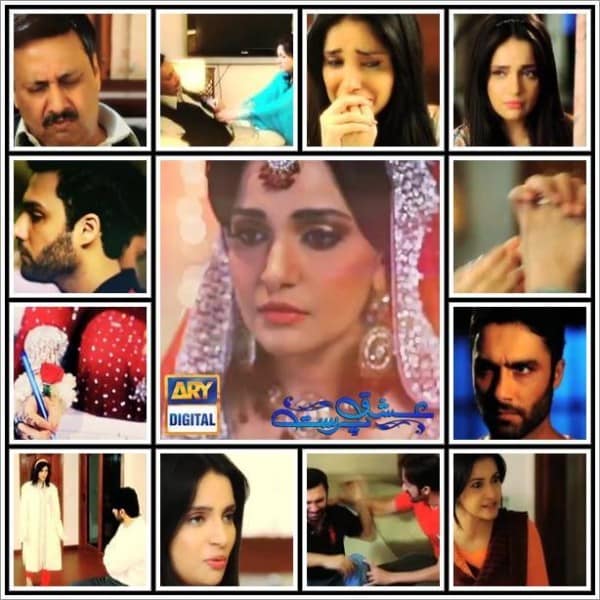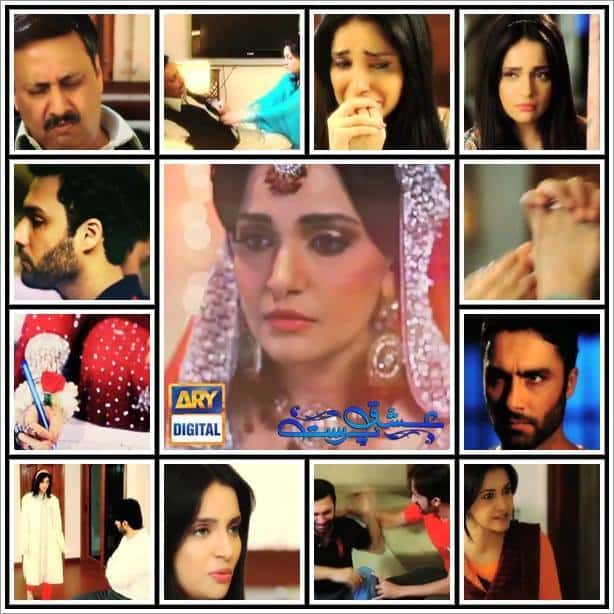 Mein nay uss ka waada zaroor tora hai lekin usay bhulaya nahe hai. Dua is Zohaib's wife but for now, she is definitely not ready to let go of her past. On their wedding night, Dua chooses to be honest with Zohaib and the latter accepts her without further questions. Bus yehi kharaabi hai mujh mein kay main kisi ka dil nahe tor sakta. If Syed Jibran wishes to shed off Numair's negative image, he is doing a perfect job because Zohaib is a true gentleman- too good to be true! He  willing to give Dua the time and space she needs. I am soo excited to see how their relationship takes a sweet turn and whenever that happens, I'd give the whole credit to Zohaib :) I don't know if it's just me but for a girl suffering a major heartbreak, Dua looked strangely normal at the breakfast table the very next day. It's refreshing to see a sister in law who wants to form an open & friendly relationship with her bhabi and to my pleasant surprise, Arsala and Dua are getting along very well.
Hey, call it deja vu or what, I saw Jibran in another ARY play, 'Woh Ishq Tha Shayad' and there again, the girl he gets married to confesses her love for someone else and cries while narrating her dukhi love story ;P
To be honest, the whole honeymoon scenario is full of flaws. As far as I can recall, Arsala wanted Zohaib and Dua to fly abroad for honeymoon but seems like that's not the case anymore. Since it's not a significant detail, I am willing to ignore that :P. Then there was this irritatingly chatty driver who went on an on about his honeymoon. And lastly, I get it, Hamza is stalking Dua but if you ask me, his sudden entry could have been a whole lot more natural & realistic, I mean he literally appeared out of nowhere!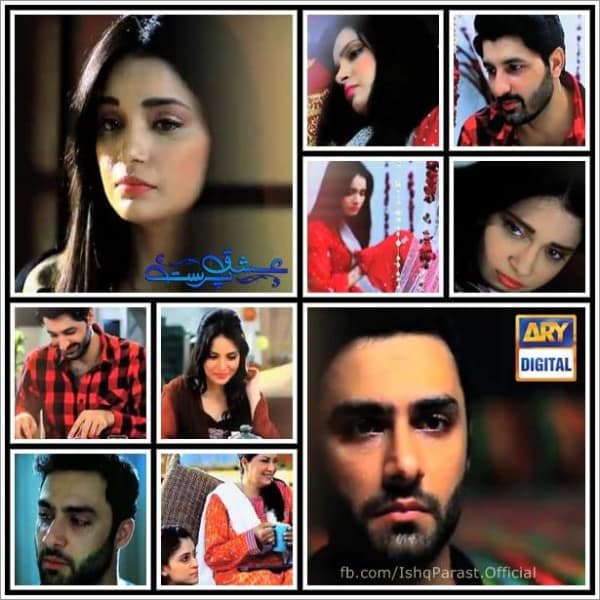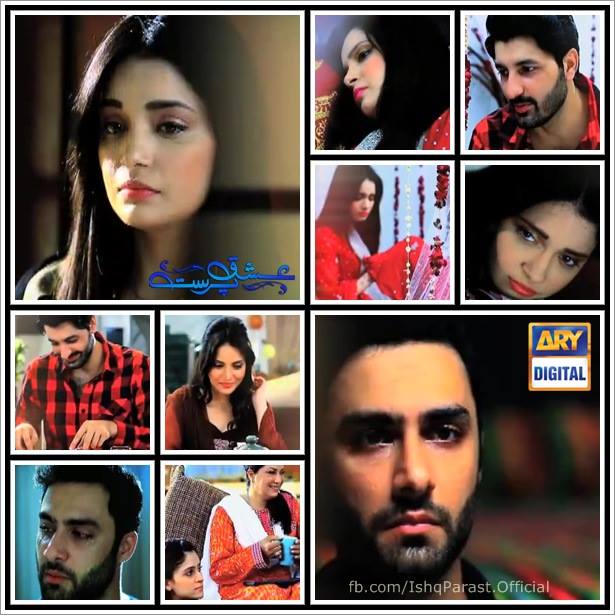 As you guys must have guessed, I was rooting for Hamza all along and I sympathize with him too, however, Hamza has always been a fervent lover- he's impulsive, over possessive and short-tempered and these traits don't exactly make someone a good husband. While there's no doubt that Hamza truly loved Dua, I think Zohaib makes a much better husband because he is definitely a better individual with a balanced personality- he is caring, compassionate & understanding so as sad as I am feeling for Hamza, I guess fate did have something better in store for Dua.
The pace of the show is simply perfect. I am enjoying the steady progress and all the actors are doing a great job but I expected Armeena Khan to perform better in the last couple of episodes because sometimes her expressions fail to hit the mark which is strange as I have never had a problem with her acting before now. I really like her wardrobe and she looked beautiful on the wedding day. Jibran & Armeena share nice on-screen chemistry and I want to know how things turn out for them. Ahmed Ali has raised the bar high and a few days ago I saw him in film Ho Mann Jahan's trailer which goes to show that he has a successful career ahead of him.
I am so sorry for the late review, friends! What do you think of the latest developments? Share your thoughts with us!
Maryam Mehdi