Ishq Tamasha is more of a drama you watch just for entertainment. It is not something high on content or what you'll call the best but at least things should look real. Up till now, we have an orphan girl Mirha who is mistreated by her relatives. After a lot of bad things go down, she is finally kidnapped by our hero (like there is no other way to meet right?). Her chachi who was already looking for an opportunity to slander her character so that her only son did not marry her throws her out of the house. And now what? Now! We will see the lamest apology system which ever existed in the universe. What actually is Mehrab trying to apologize about? That he kidnapped the WRONG girl. Since he is not looking guilty about his desire to kidnap Rushna. This combined with Mehrab's half-hearted attempts at making things better for Mirha has made the whole sequence look extremely illogical.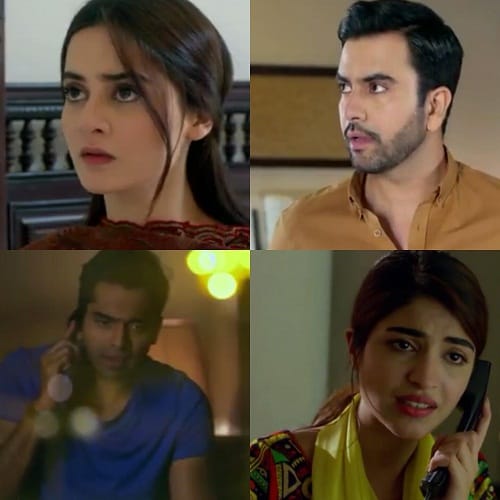 One thing is for sure though. Arham and Rushna deserve each other. The two ziddi bachas will compliment each other perfectly. Rushna who was shown as being emotionally wrecked over Mirha's plight actually does not care much as she has not confessed what happened. She knows the whole story and still all she says is ke ammi aap uski baat to sunn letein. She knows Mehrab kidnapped Mirha because of her. This does not make Rushna look bad in any way and can save Mirha's life too but she is still tight-lipped over I do not understand what. Arham is also same as Rushna. According to him, agar woh apni izzat bachana chahte hain to baat khatam karein. Really? Don't you realize your brother just kidnapped a young lady?
The whole chachi jaan track is on repetition. And it will remain like that because the character's sole purpose is her #SaveWahaj mission.
The preview of the next episode looks interesting. Let's see what happens!