Making more than 30 episodes has become quite a trend for some time now. If a drama is getting good TRPs and millions of views on Youtube, it can even cross 40 and still remain on-air. Ishq Tamasha has been a hit as far as ratings are concerned. So, it is going through a bit of repetition right now to touch the golden 30 mark.
Mirha is living in a hostel now and she keeps talking in a miserable tone to her very good roommate because that is her ultimate style after all. However, one thing that caused me a lot of relief was the leading lady finally choosing self-respect over love. She did not fall to her knees and accepted Wahaj's love again, she held her ground and gave him a shut up call which he strongly deserved. She has finally reached some stability in life.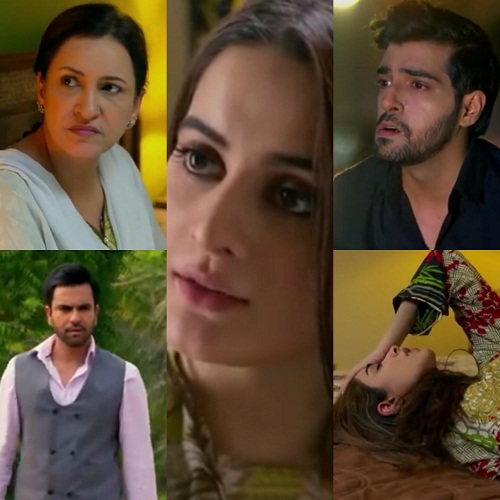 Wahaj was again a loser. His character is a loser to the extent of annoying the audience. He found Mirha and tried his best to reach her and after he succeeded what did he do? Kon Hai Jis Ki Khatir Mujhe Chorna Chahti Ho? He is either psychotic or is suffering from amnesia since he heard himself that Mirha was not wrong. But when he found her, he still questioned her decision in a very wrong light. When you keep defaming and slandering a woman, how the hell can you ask her why is she leaving you? And yeah he is going to Dubai just like that. In two hours! Wahaj is so popular he doesn't even need a visa.
Aqeela is still headstrong and is ready to lose her only son. She still is not comprising in any situation and Rushna has finally succumbed to her deadly headache. And as expected Mehrab is not really interested in her as he is busy finding Mirha. Rushna has become extremely irrelevant and we only see her for some demos of headaches. Palwasha's track is still boring with no further development.
This episode was more of a drag and filler rather than any progression!