The latest episode of Ishqiya laid the foundations for what is coming ahead. The story is moving forward gradually and it continues to be predictable. Hamnah and Romaissa both will be getting married in the next episode, hopefully. That is when the viewers will actually find out what Hamza's grand plan is.
The Strange Love Triangle
Hamza's interaction with Azeem tonight indicated that he wants to make Hamna uncomfortable and under constant stress by making sure he is a constant 'threat'. Hamna continues to be confusing, the best thing about tonight's episode was Azeem's comment about her expressions, totally agree with him! This comment also indicated that the writer wanted Hamna to have these similar expressions throughout therefore Ramsha Khan is not to be blamed for the monotonous performance. Hamna's half-hearted attempts to stop this marriage from taking place actually made sense since Hamza's threat did not leave her with much of a choice. I couldn't help noticing that Hamna is more worried about herself than about her sister. Even though she asked Hamza to keep Romaissa out of all this but the only reason she is quiet is that she does not want to get into trouble. Also, while talking to her friend she clearly stated that it was a no-win situation for her. She said that even if Romaissa gets married to Hamza, she will be the one suffering. That came as a surprise since it clearly suggested that she was not really looking out for her sister but was only dreading how this marriage would affect her. Hamna is also, still daydreaming about Hamza and has not moved on.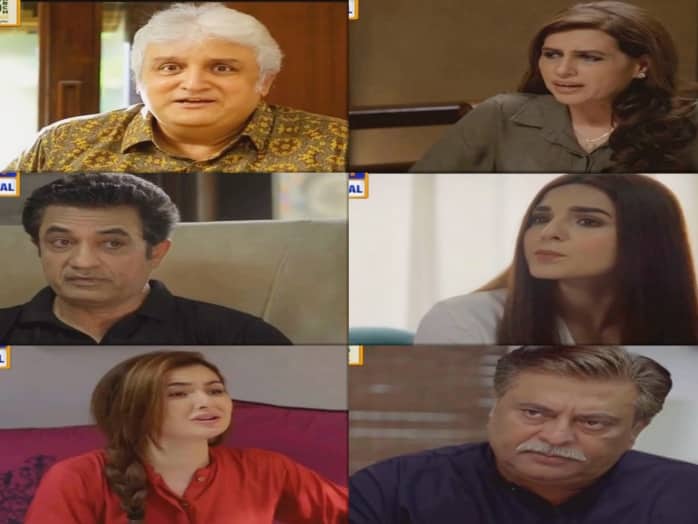 Hamza wanting to be best friends with Azeem showed how he wanted to make Hamna miserable by being close to her husband. At Hamza's house, everyone thinks that Romaissa is the girl he was friends with all this time. Once Romaissa gets married, she will get one shock after the other, I can see that happening already. She has no idea what she is getting herself into. Romaissa likes Hamza and is excited about her marriage. The conversation she had with her father will also haunt her in the days to come because she will have to sacrifice much more than what she is expecting in order to keep her 'promises'!
It is quite clear now that Hamna is really weak so much so that most often her reactions are subdued. This part of her personality makes her character just plain boring and somewhat annoying. She has not contributed actively to any of the developments. Although Romaissa is blunt and confident but she strictly believes that a girl's parents decide who she is going to marry. Romaissa and her father's relationship is sweet which makes the fact that she wants to do whatever she can to please her father, logical. Although her dialogues can sometimes be a bit forced but Hania Aamir's performance is always on point. Azeem keeps you confused, it seems highly likely that very soon he will be sharing his troubles with his 'friend' Hamza.
Just like expected, Alishba was more than willing to force her way into Hamza's life but gladly her father did not oblige. I am certain we will be seeing more of this desperation in the future too. The relationship all these leading characters have with their families continues to be the best part of the play. I am waiting to see if the girls' family will be just as actively involved in the future too because very often we see that our leading ladies lose connection with their parents once they get married!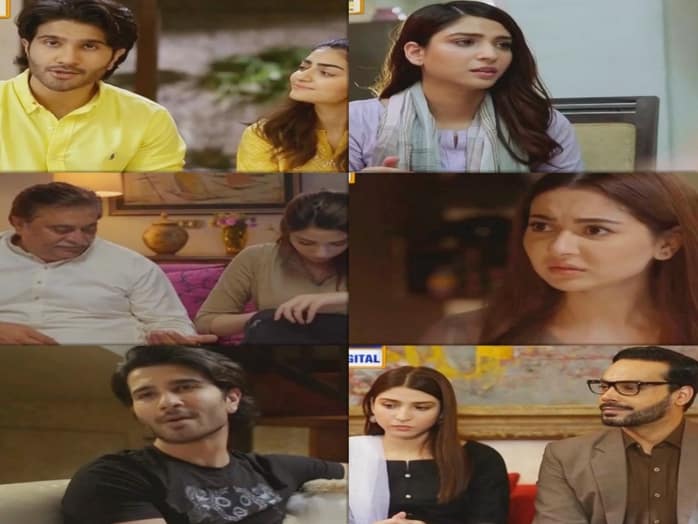 Final Remarks
Tonight's episode of Ishqiya was a lot like the previous few episodes; slight progress in the story and so many scenes which didn't have anything new to offer. This is going to be my last review of Ishqiya. I am going to review Pyar Ke Sadqay instead of this drama. The reason for this is that Ishqiya is predictable and it doesn't give me a lot to discuss. The story isn't new and the drama so far is slow-paced. All the actors have been performing well and I am still curious to find out how Romaissa's track, in particular, is taken forward but I don't really look forward to reviewing this play. Pyar Ke Sadqay, on the other hand, has a lot going for it. So, while I will be watching Ishqiya, I will not be reviewing it anymore.
Did you watch tonight's episode of Ishqiya? Please share your thoughts about it.