Producer: IRK Films, Reham Khan & ARY Films
Director: Azfar Jafri
Written by: Osman Khalid Butt
Music by: Ahmed Ali, Taha Malik, Salim Sulaiman
Cast: Armeena Rana Khan, Bilal Ashraf, Ali Rehman Khan, Hania Amir, Usman Mukhtar, Ajab Gul, Mishi Khan, Nayyer Ejaz, Jalal Khan, Fahad Ali Panni
Janaan promised to be a romantic comedy which would highlight the Pakhtoon culture. All the messages the film attempted to convey are relevant but does it manage to encapsulate the beauty of Swat and the attributes of the Pakhtoon culture? I would say not! The film challenges clichés about Pakhtoons but are the portrayals realistic or too modern? The best thing about this film is not its story but those two actors who make it worthwhile and its music. Bilal Ashraf and Hania Amir's performances and perhaps good looks are the main reason why the viewers will have a reason to look forward to their upcoming projects and sit through Janaan. Janaan's soulful music adds some life to an otherwise lifeless story.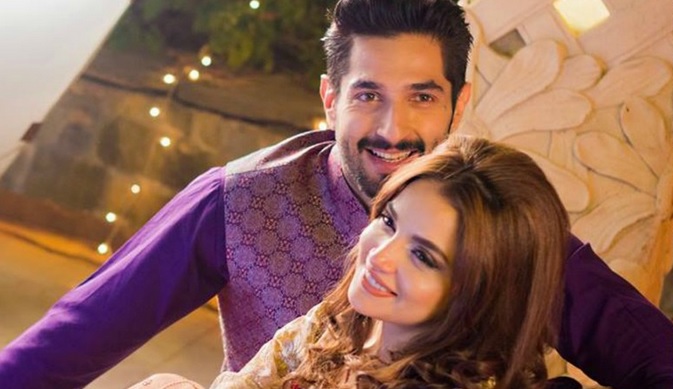 *Spoiler Alert*
Janaan opens with a verse from a Pashtu poet, which talks about attributes of Pakhtoon people. This opening raises the expectations of the viewers because all of a sudden you are looking forward to a very emotional drama which will have something bigger to offer instead of a romantic comedy.
The film opens with Meena (Armeena Rana Khan) packing her suitcases to leave for Pakistan. She is going to meet her family in Swat after 11 years of living in Canada. She goes there with a lot of preconceived notions. This opening gave the impression that the story was about Meena finding an identity in Swat, discovering her people and falling in love with them. All this eventually happened but at the end of the film you don't feel like this was Meena's story, this is Asfandyar's (Bilal Ashraf) story more than it is Meena's therefore it would have been much better if the story started in Swat and not in Canada! The first song Jhoom Le was beautifully shot; this song introduced the viewers to the natural beauty of Swat and its people. You expect to see more of this natural beauty as the story progresses forward but it doesn't happen!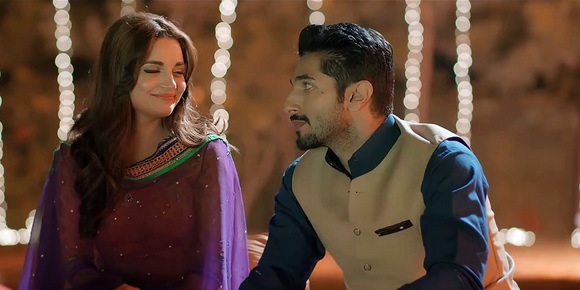 After the intermission you expect the story to move forward more energetically but on the contrary all the reactions are somewhat delayed!! The only scenes which move you are the ones in which Daniyal (Ali Rehman Khan) shares his feelings with Asfandyar when he is locked in the bathroom although you do question why he didn't lock himself in the room instead of the bathroom! Also the scene in which Palwasha (Hania Amir) tells her father that she was disappointed in him was very touching. Apart from that, everything was so delayed that it lost its impact. If Asfandyar's father decided to hug him when Palwasha pointed out the family photograph was incomplete without her brother, it would have been more emotional. The timing of this scene and many other scenes was so wrong that they failed to have an impact.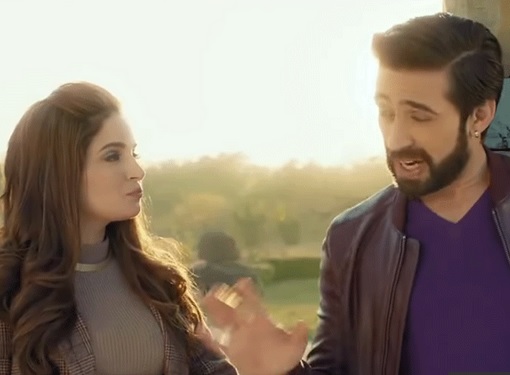 The last scene of the film which should have been very powerful was flawed in many ways. Asfandyar, the hero, who was the only character in the film you could actually feel something for because of his overall personality and beliefs acts like a sissy in the end! That was a major put off. The
"sharam aa rahi hai"
dialogue was not funny or cute! Also, there is a noticeable difference in Armeena Rana Khan and Bilal Ashraf's height, this difference was too prominent in the last scene just like it was in the first one. They would have looked more appealing together if Armeena Rana Khan wore heels or the scenes were shot in such a way that this difference wasn't too obvious since it killed the beauty of some of their scenes together. Armeena Rana Khan's shots from the front and the one from the back were also not consistent, which means they were not shot at the same time. The difference in the styling of her hair from the front made that very obvious. Also, after telling Meena that she should go avail the opportunity offered to her, Asfandayar came back, was planning to sit in the front seat and asked Daniyal to come – which made it look like he was planning to drive away!! Also, why did Asfandyar run straight into the fire?? Were there children in there he was attempting to save? No one mentioned those dead kids because when he was standing in the graveyard there was only one grave and he only blamed himself for not saving
chotoo.
Running into that fire was a completely pointless exercise only meant to keep the viewers guessing whether he was dead or alive!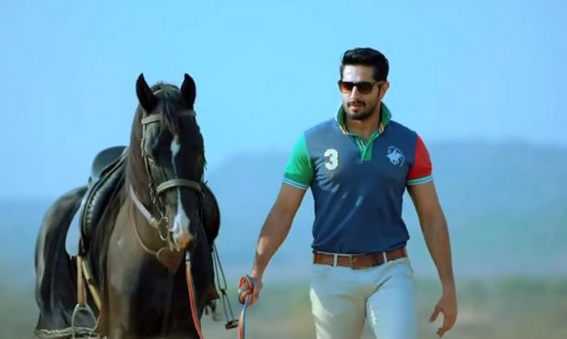 Jannan is visually pleasing in a different way; everyone in the film is dressed to kill. The perfect looks of all these actors go really well with most of the situations but there are times when the made up looks don't quite fit in! Armeena Rana Khan's look in the last scene is much better than the gaudy look she is sporting throughout the film. Armeena Rana Khan has a very pretty face but her performance in
Janaan
is very average. In this film her good looks are also overshadowed by Hania Amir's equally beautiful but more innocent face. Hania Amir isn't just another pretty face but she does tremendously well for a newcomer. Her chemistry with Bilal Ashraf stands out more than Armeena Rana's chemistry with him. I must admit that there were number of times when I thought it would have been far better if Hania Amir was playing the lead and not Armeena Rana. There is absolutely nothing new about Armeena Rana Khan's looks or acting in
Janaan
. She sports the same look she has sported many times before too; the one we saw on Nishat's billboards and commercial repeatedly! Since she is playing a character which doesn't have much going for it either therefore even in those few minutes when she completely disappeared from screen, she wasn't missed at all. Although Asfandyar's character isn't very impressive either, too simple and plain, but even then Bilal Ashraf manages to pull it off more because of his good looks than anything else since this character too doesn't have much of a room for a grand performance. Ali Rehman Khan also makes the most of the role assigned to him but most of the jokes fall flat and he does not have the kind of screen presence Bilal Ashraf has. Mishi Khan is another actress who has done complete justice to her role in
Janaan
and her character is relatively different and very appealing. She deserved more screen time.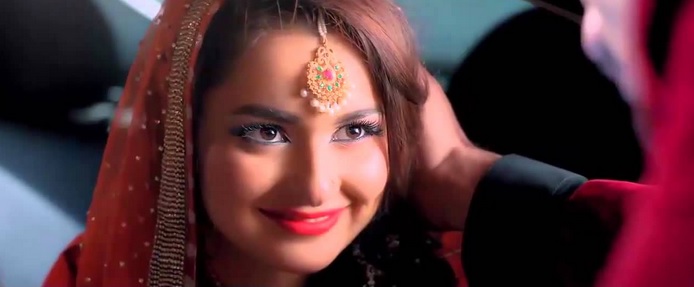 All of the songs in
Janaan
are upbeat and soulful but the film does not have a single well choreographed dance performance to its credit which is essential for a commercial film. The film does not involve you emotionally, there are very few times when you can connect to the characters on an emotional level but there are many more when you are left waiting for that moment when the situations will blow you away. The film has a
Pashtu
song and many dialogues in
Pashtu,
other than that it doesn't really say much about the
Pakhtoons
in particular.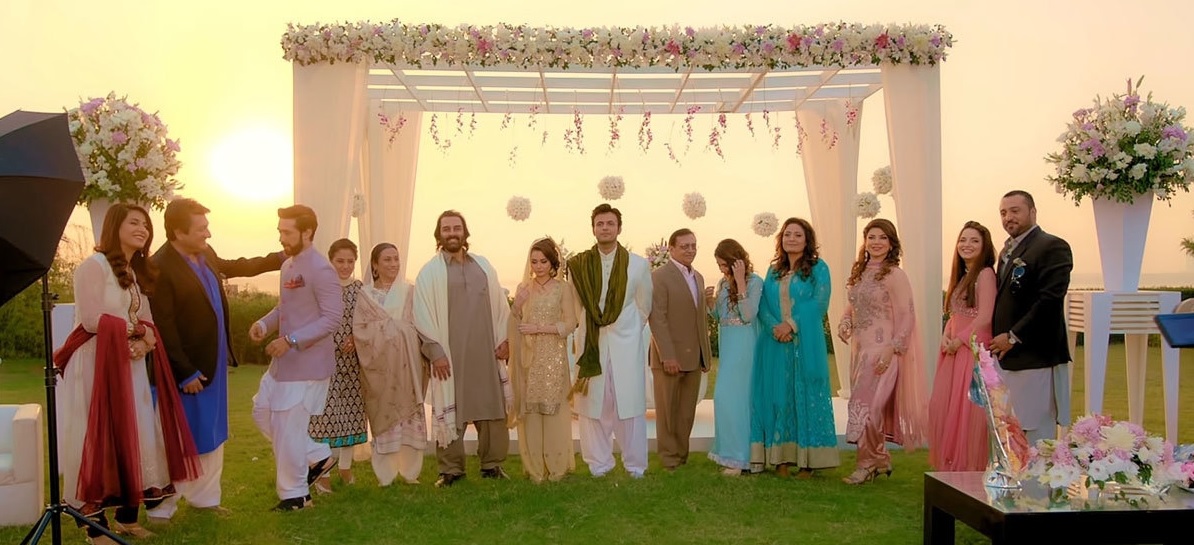 If you are looking for a film with a meaningful and solid story then
Janaan
is not the film for you but if you want to go watch this film because you support Pakistani talent and Pakistani cinema then you won't be disappointed because it is 100 percent Pakistani! The production values of the film are great and it is visually pleasing in its own way even though the
Janaan
team failed to exploit Swat's scenic beauty's potential to the maximum!
How many of you watched this film? Do share your thoughts about it.