Tonight's episode of Jo Bichar Gaye was completely different from the previous one which focused more on the military aspect of the conflict. While Jo Bichar Gaye continues to highlight the basic elements which have been the strength of the drama right from the start, tonight's episode was not the best. For the first time, the story lacked flow since the scenarios changed altogether. In my opinion, it would have been so much better had the story started right after Haroon's tragic exit from the story in the previous episode. It was difficult to relate to the feelings of some of the characters after these 6 months since more than anyone else I was waiting to see Haroon's mother's reaction. For the longest time, she was shown as someone who literally slept through most of the political discussions and did not take this entire situation as seriously as the others were taking it. Haroon's demise would have proved to be the most bitter reality check yet that aspect has been completely ignored or perhaps it was never there and I was reading between the lines unnecessarily! The performances were top-notch as always and the artsy feel of the drama goes well with its pace and content.
Latest Developments
Tonight's episode opened by introducing a completely changed Rumi to the viewers. Haroon's untimely demise changed so much for so many people around him. Rumi obviously felt he was responsible for what had happened and therefore he was now on a mission quite different from the one he was on before! The young man who was strictly against violence had now taken up arms and was not scared of taking extreme measures. His conversation with Sonia about the kind of life he was living also gave the viewers a clear-cut idea about how much had changed in these six months. Just a few months back, he was a part of a family which gave him both love and comfort. Now, he had Sonia and her father's support and love but Haroon's mother clearly felt differently. She was never comfortable with Haroon getting so involved in the movement and blamed Rumi for getting him involved. Her last meeting with Haroon was not ideal therefore the scene showing remorse as well as sadness resonated with me. However, all through this episode, I felt I needed to see more of her. It was evident from some of the scenes covering her state of mind that Haroon's demise had altered her personality altogether. She was no longer the fun, witty, and talkative person anymore.
Rumi and Sonia's scenes suggested that Sonia felt sorry for him more than anything else. These two were always close even though they had their differences. Captain Farrukh and Sonia's first meeting was confusing, there was more bitterness than I had expected and it made me wonder if Sonia held him partially responsible for whatever happened to Haroon. However, as the episode moved forward, it was evident that Sonia still felt the same way for Farrukh yet she would not admit her feelings to him. Sonia's father has always been shown as an open-minded individual therefore it was once again pleasing watching him welcome Farrukh and take him to the graveyard with him. It was surprising that Farrukh had waited this long to visit them! He had been staying away from this family because he did not want to make things difficult for them but even then six months was too long for someone like him to stay out of touch with them.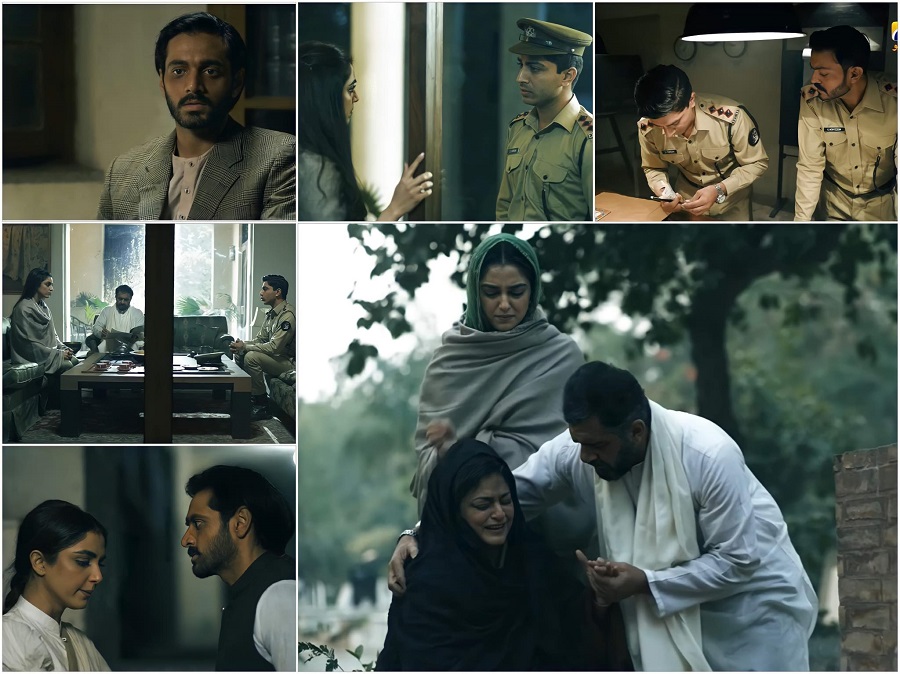 The military aspect of the story was covered through the conversations between Farrukh and his associates. Whatever we heard was not too different from what we had been hearing six months back. The military's stance has always been weak right from the beginning. Now with the passage of time they are losing more soldiers and are more limited than ever. The fact that Farrukh did not get the leave so that he could go and see his mother went to show how serious the situation was. Rumi also warned Sonia and told her to persuade her family to leave for West Pakistan. The war, it seems, is in its final stage. Some of the primary supporting characters who had been a part of the drama right from the beginning were completely missing from this episode.
Final Remarks
After watching this episode, I am hoping that Jo Bichar Gaye has enough substance to continue being as interesting as it was for the past 10 weeks. Tonight's episode belonged to Wahaj Ali; he looked like a completely different person outwardly as well. Since there has been so much focus on Farrukh and Sonia in the past few episodes, it was confusing watching Sonia going all out to support Rumi even though it was evident that she felt for him.
Did you watch this recent episode of Jo Bichar Gaye? Do share your thoughts about it.