Ohkay so, based on a novel 'Shehzori' written by Mirza Azeem Baig Chughtai, scripted by Amna Mufti, directed by Farooq Rind & produced by Momina Duraid; Jugnoo is a story of a girl whose life is full of some harsh realities but it has been conveyed in a very comical & light-hearted manner, which makes it interesting & a fun thing to watch. Jugnoo is currently airing on HUM TV on Fridays & 5 episodes have already gone on-air.
The central idea of this story is based on the life of a girl named Jugnoo (Yumna Zaidi) who has lost her father but lives with her mother Shahjahan (Humera Bano) at her Khala Jahangir's (Ismat Zaidi) place. To describe her character in simple words, Jugnoo is someone for whom her pride & honor is everything & she is ready to go to any extreme to protect it. Jugnoo has been more like an errand girl in this house & that is because now when her Khala Jahangir has given her & her mother a shelter to survive, Jugnoo is expected to pay back by helping around with the household chores. The brutal realities of life have forced Jugnoo to become a lot more defensive & brusque because her life has never offered her the things that are normal. For Jugnoo, the only way to escape this gulag of Khala Jahangir & incessant taunts of Khala Kissho is to get married & that's how she unconsciously welcomes more trials & tribulations in her life.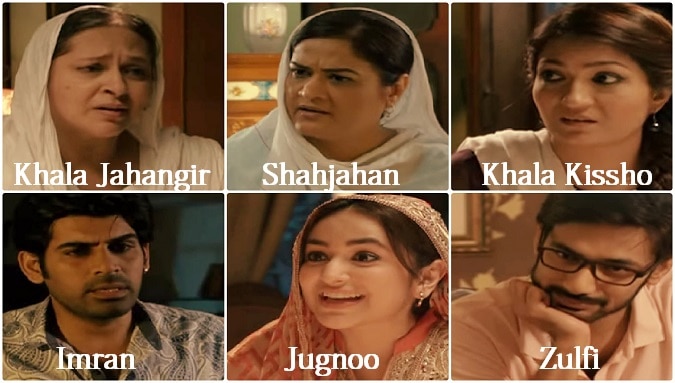 Right next to Jugnoo's place; the neighbouring bungalow belongs to Baba Sahab (Rehan Sheikh) who himself lives in a Hill Station but he has appointed a caretaker Bakhsi Jee (Malik Raza) who looks after this property. Baba Sahab has two sons Tanveer (Saad Azhar) & Zulfikaar (Zahid Ahmed). Tanveer helps his father in the family business whereas Zulfikaar comes to the city to pursue his studies & starts living in the bungalow all by himself.
Bakshi Jee is someone whose loyalty is mostly on sale for the sake of few pennies. He is a money hoarder & that is why he allows all sorts of media people to shoot commercials on Baba Sahab's property as he gets to make money on it through commission & more so, he knows that Zulfi doesn't bother much about what's happening in his surroundings.
Jugnoo comes across Imran (Aqeel Abbas) an assistant who is helping with the shooting of a commercial at Zulfi's place & that's when Imran starts to follow her & makes her believe that he owns a studio & has a decent life style. Jugnoo; who is on a lookout for an escape from her current life-offering falls prey to Imran's tacts & decides to get married to him. Even though Khala Jahangir tries to knock some sense into her, Jugnoo, who has a love-hate relationship with her Khala, more of a hate-hate relationship, feels that Khala doesn't want to let go of Jugnoo as she will lose a precious servant. However, Jugnoo doesn't pay heed to anyone & gets married to Imran to find out that he lied to her about each & everything. I must say the reaction of Jugnoo that followed after she finds out the reality of Imran was hilarious & I really had a great time watching Jugnoo teaching her husband a good lesson. That's when the reality starts dawning on her that now she has to live up to everyone's expectations as she really raised the bar high herself by resorting to unnecessary false claims & for that, Jugnoo starts lying to her family to make them believe that Imran actually is quite well-off & she is really happy.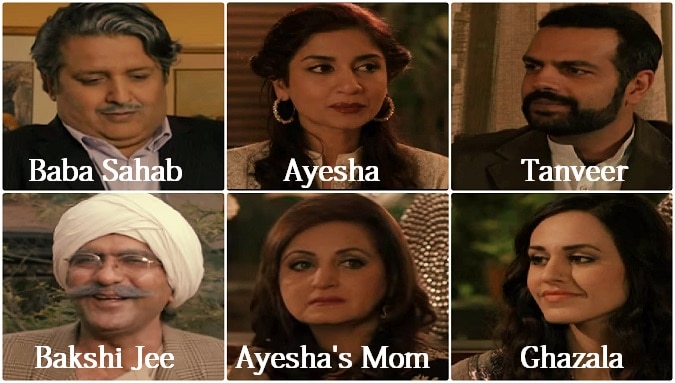 Imran who actually comes across as a sincere husband later turns out to be quite mean who just takes Jugnoo as a cash cow & thinks she can help him in making a lot of money, because of which he asks Jugnoo to step into modelling. Imran then decides to click a few pictures of Jugnoo on Zulfi's residence for the sake of her portfolio but that's when Zulfi stumbles across Jugnoo & gets to meet her for the first time properly because he does get to see her in passing & that's when he actually falls for her. Zulfi believes Jugnoo is the one for him & for that he decides to meet her again to propose a marriage to her. Imran tries to make Jugnoo understand that she has to lie about being single in order to progress in this field but the moment Zulfi proposes her, she decides to come clean & tells him everything about Imran not being her manager but her husband. Imran & Zulfi make a deal where Imran has to divorce Jugnoo so that Zulfi can have her & in return Zulfi gives him a vintage car that belongs to his father because that's what Imran's boss wants & that's the only way Imran can save his job.
Jugnoo being rough & tough that she is, learns the truth on her own that her marriage was spoiled due to the barter bargain between these two men & she decides to barge her way into Zulfi's life as she holds him responsible for ruining her marriage but then she does get to know that it was Imran who initiated the deal as he was never sincere with her. Zulfi gets married to her & that's how Jugnoo gets to show off to her Khala Jahangir & Khala Kissho that she has bagged a very good partner who is not only presentable & well-educated but has a sound background too.
Zulfikaar's sister in law Ayesha (Saman Ansari) decides on her own that Zulfi should get married to her sister Ghazala & she easily convinces her husband Tanveer & her father-in-law Baba Sahab too. Ayesha has an ulterior motive behind getting Ghazala married to Zulfikaar because she is well aware of her sister's calibre & she also knows that if Ghazala will become a daughter in law of this family, her future will be secure. Even though Tanveer is quite protective of his younger brother, he still believes in maintaining a distance from him as he wants to take care of the family business singlehandedly & doesn't want Zulfikaar to pay heed to it at all. Zulfi hasn't told about his marriage to anyone in the family but going by the preview of the next episode, his father will learn the truth on his own because he will pay a visit to Zulfi & I am sure it will be an interesting encounter between Jugnoo & Baba Sahab.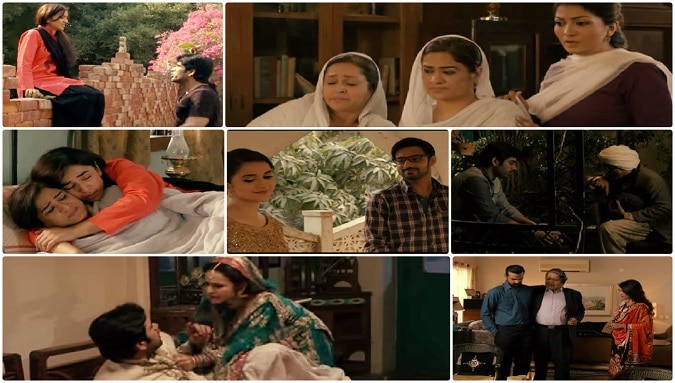 So, that's what has happened in the first 5 episodes of the drama & I kind of enjoyed watching it. To be honest, I was a bit skeptical & concerned to see the way they portrayed Jugnoo's first marriage, then her divorce & then her remarriage as such a normal thing because no matter how comical a drama or a story is, somethings are better left untouched & divorce is nothing to be made fun of & brushed under the carpet. I don't believe it is something that can be or should be shown or dealt with so casually as well. I later understood that this drama has a comical tinge to it & this treatment will dominate the whole drama & that's the way the story will be told, so for that, I am fine with it but my suggestion to all those who will tune to this play after reading this overview is that they should just take it as a fictional drama which may have some aspects of reality but doesn't actually involve reality to some extent because with this approach you won't have such a hard time seeing divorce being tackled so lightly, like I had. Having said that, if I take it as a good fictional drama, I actually enjoyed watching it because for a change it's sometimes good to escape a reality & just watch some characters & a story from which you don't have to extract anything out because then you can just go with the flow & watch it purely for the sake of entertainment.
I must say Yumna Zaidi has taken this drama to a different level & she has elevated it singlehandedly due to her effortless & flawless acting. I don't know why but the very first episode did remind me of Dhoop Kinare because the backdrop setting was somewhat similar including that long unconstructed road surrounded by the trees & I could see a similarity in Jugnoo of Jugnoo & Zoya of Dhoop Kinare. Yumna Zaidi should be proud of herself for acting so brilliantly in this drama & I believe she has gotten a perfect chance & a perfect character to compliment it with the loudness of her expressions & gesticulation. I actually enjoy the dialogues a lot & all the conversations of Khala Kissho, Khala Jahangir & Shahjahan are written brilliantly. Malik Raza has been great as Bakshi Jee & I actually look forward to his scenes because his character is also a star of the show & the actor has done a complete justice while portraying the mean & commercial character so aptly. Zahid Ahmed has been great as Zulfi too so let's see what do these guys have more in store for us & oh, I do like the OST as well. Please share your say about this drama & let me know your thoughts. :)
Keep Supporting,
Cheers,
Zahra Mirza.