Kabli Pulao is the only drama at the moment which has not gone off track even once. Not only has the Kabli Pulao team given us the most unforgettable on-screen jodi but through this drama, the writer has redefined the concept of love. Also, it goes without saying that it is always great to watch quality entertainment that breaks stereotypes and does so without preaching. Haji Mushtaq and Barbeena's journey has been filled with ups and downs. This recent episode was the most important one because with this episode these two officially recognized each other as husband and wife. Both these characters have been penned down so well that they always manage to surprise you. This was another episode in which not a single scene was out of place. It marked the new beginning of a relationship that has evolved greatly in the past 8 weeks. The performances continue to be beyond impressive and the execution of the drama is always up to the mark.
Barbeena's Strengths
The one thing that stood out for me more than any other in this episode was Barbeena taking control yet again. I find it extremely interesting the way Barbeena has been taking the first steps in this relationship right from the start. Starting from the nikkah to the consummation of this marriage everything was Barbeena's decision. This character is the perfect combination of sensitivity, empathy, intelligence, and strength. She has been observing Haji Mushtaq's sacrifices for her and others around him silently. At the same time, she has been reliving her past. These two things combined together have increased the 'respect' she has for Haji Mushtaq and through these circumstances the writer has shown that respect indeed is love in action!
The flashback scenes with Baraan in the previous two episodes showed a different side of Barbeena. The love she felt for and shared with Baraan was completely different from the one she feels for Haji Mushtaq now. The circumstances have changed drastically and these two men are poles apart as well. I must say that Barbeena is anything but a victim but there are times when I feel for this character. She is the perfect representation of how war changes lives tragically almost overnight. She could have lived a much more comfortable and happier life had she not been driven away from her home. However, even in the current circumstances, Barbeena has shown the kind of strength of character that is a rarity in Pakistani dramas. Even though there were so many situations in which the writer could have twisted the situations to make the viewers feel for Barbeena even more he chose not to do so.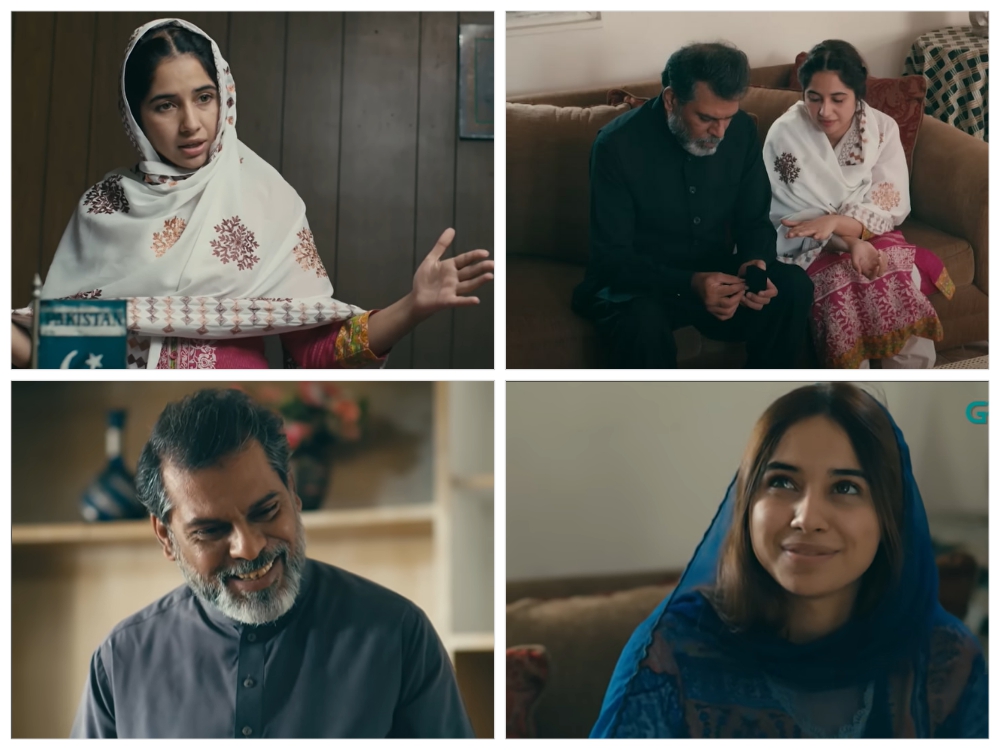 Haji Mushtaq – An Unforgettable Character
Right from the beginning Haji Mushtaq's character stood out not just as an unconventional leading man but also as a realistic representation of a 'good man'. Even though he is a wise and resourceful man, the writer has never held back while showing his vulnerabilities. His vulnerabilities and shortcomings make this character more human. At the same time, the writer has made sure that Haji Mushtaq's positive traits stand out. Just the way Barbeena's strength shines out more than her other character traits, Haji Mushtaq's commitment and dedication towards his relationships is one of those traits that supersedes all the others. Right from the beginning, he has done nothing but serve those he loves and he has done so against all odds. Starting from his mothers to his siblings, his commitment to not just protect his family but also to ensure that they are happy is one of those personality traits that has kept his relationship with Barbeena from withering away. Even though this was a commitment that was forced on him he accepted it whole-heartedly nevertheless.
It is also interesting the way these two people who are overflowing with love and dedication are now trying to do whatever they were doing individually before. Barbeena and Haji Mushtaq's escape from the family home to save Chammo's marriage was a classic example of how far these two individuals can go to save those they love.
Heartwarming Moments
This episode started off on a bleak note but as the story progressed there were so many heartwarming moments that reflected the special bond which these two exceptional characters shared. The way Barbeena explained to the judge how much Haji Mushtaq had paid to 'buy' her was one of the best scenes in this particular episode. I found the fact that she counted all the 'khwari' as well to be the most touching aspect of this scene. It was also good to hear that pyar and mohabbat came before izzat this time around. Another scene that won me over was Haji sahab making breakfast for his new bride. A person who could not even think about such a day in his life a few days back was now owning it and living it as if he deserved it. These were the kind of scenes you can go back and watch over and over again.
The Sidetracks
Chammo and Ghaffar's track had to be the most important side track in this particular episode. Instead of making Chammo understand that Ghaffar was not worth the tears or the trouble, Haji Mushtaq allowed his sister to follow her heart. Also, it is quite clear by now that this family is extremely conservative and will do anything at all to save a marriage because of societal pressure. Chammo 'loves' her good-for-nothing husband and the fact that she cannot bear children perhaps makes her put up with a lot that she would not have put up with otherwise. Among all the female characters in the drama Chammo is the only one who is not wise. Ghaffar's conversation with Qayyum also showed that hitting women was not something that was frowned upon in this family.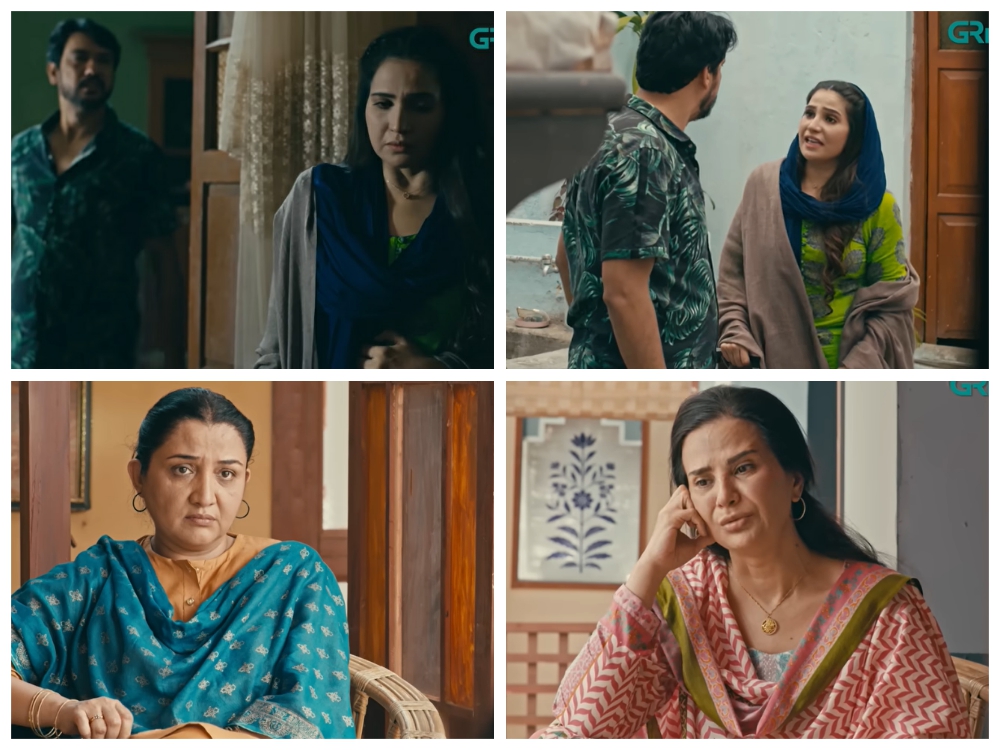 Ayesha's character depicts the change that the new generation is bringing with it. Her relationship with her husband is completely different. They are not just friends but she clearly dominates. Zubaida's character has to be one of the many likable side characters in this drama. Her relationship with Haji Mushtaq and her role as the bari bahu has been translated on-screen brilliantly by Munazzah Arif. Shamim's scenes have been penned down so powerfully and Nadia Afgan has breathed life into them. She is one of the many imperfect but intelligent female characters in the drama. All these characters have their own peculiar personalities and each actor has performed their respective role so well that it is difficult to pick a favorite. I am wondering where the Chammo-Ghaffar track is going because it is getting more negative with every passing episode.
Final Remarks
Kabli Pulao has set the standards really high with exceptional performances, a script that keeps on giving, and direction that never ceases to impress. The preview of the next episode actually made me sad and upset. It would have been nice to see Barbeena and Haji Mushtaq live a few days of their life peacefully but with Baraan's entry, that might change. However, this will also add another dimension to this story which is not going to be easy to handle but I have faith in Zafar Mairaj. He has handled everything logically and intelligently so far. I am waiting to watch where the story goes from here.
Are you watching Kabli Pulao? Please share your views.