Ohkay so, the progress & development in the story of Kashf has definitely slowed down, but while watching this episode, I was really glad that Danish Nawaz decided to bring in some fun & comic elements to the entire scenario. Dramas and stories like these get grim very easily & bearing in mind that things have to be taken slow, it is always a good idea to rely on some light-hearted moments. I thoroughly enjoyed watching tonight's episode of Kashf because of Wajdan & to some extent Imtiyaz too.
Family Dynamics
The main focus was purely on how Kashf has started doing well in terms of earning money. Imtiyaz was pretty satisfied with the way Kashf was approaching the new family business set up by him & for the first time, I could actually see the eagerness in Dilshad & Ashi's body language too. I feel for them, although they are not exploiting Kashf at all but because they both have faced such tough circumstances, some kind of financial relief is obviously something which no one actually minds. This is exactly why Dilshad & Ashi were not getting too involved in how Imtiyaz was approaching everything because they can actually see the results.
So far, Irum is the one who is not too convinced & does not approve of her father's selfishness but sooner or later, she too will get used to some of the comforts & reliefs Kashf will be bringing to her family. However, I wonder why Ashi has not tried working as a teacher in some other school? She was asked to resign because Matiullah created a scene there & Ashi is obviously not someone who'd be frightened because of one such incident. Not sure what her reasons are because she's not someone who'd waste her time not doing anything.
The comedy factor in this episode of Kashf was right up my alley, I actually found myself laughing out loud when I saw Wajdan running to his room & Shumaila chasing after him thinking it was a stranger. Although as the episode progressed, I wasn't too sure what to feel about Wajdan's presence in Kashf's asthana that too as a mulazima but I am glad that by the end of this episode, he got exposed & this entire scenario will not be dragged further. I will however say that for as long as it lasted, I thoroughly enjoyed it because not only Wajdan was being funny, Ashi & Dilshad too couldn't resist sharing a laugh or two at how he was fooling Imtiyaz. Honestly speaking, I am really liking Wajdan's character because that there's so much more to him – he has a character, a personality & quite a few shades where he is kind, caring, persistent & very much convinced that he can win Kashf over.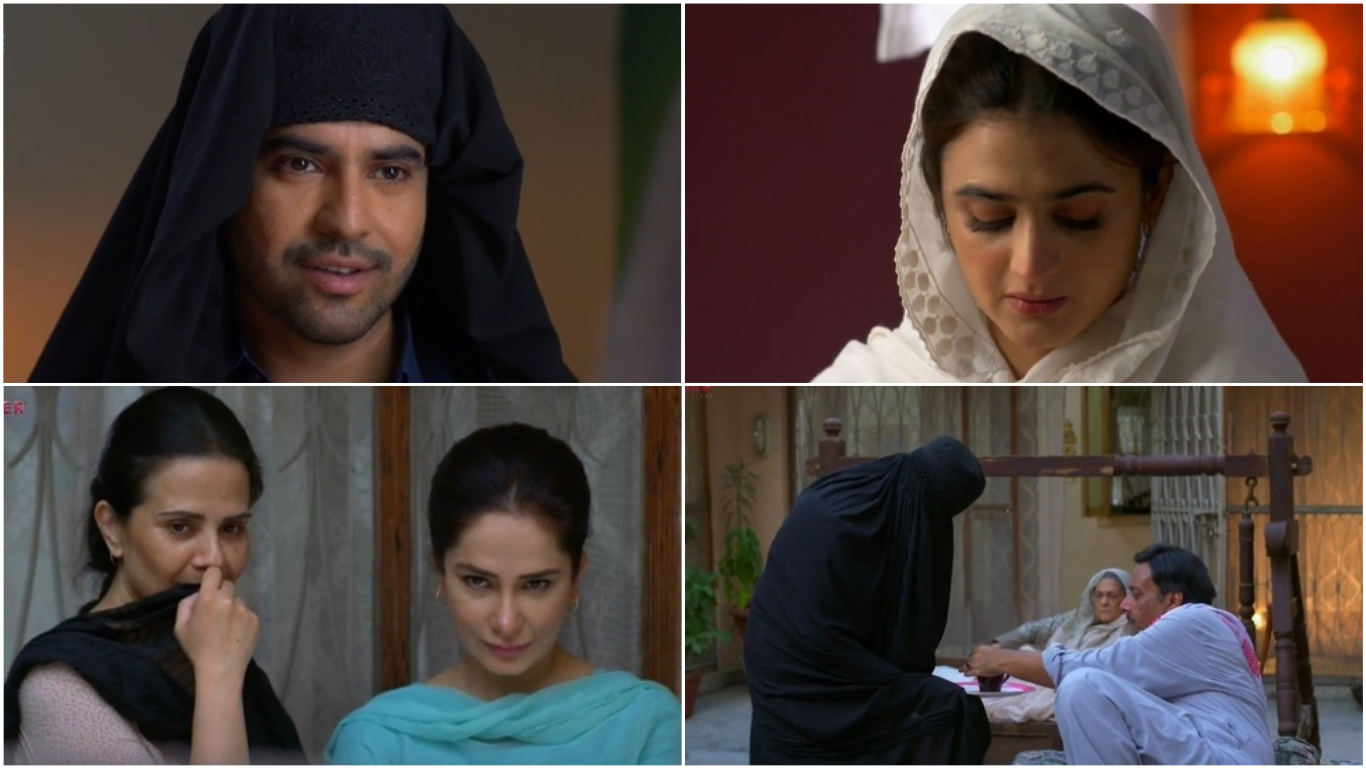 Kashf understands that her family, especially her father, needs her the most. Also, seeing her fate in dreams has convinced her to give up on the idea of getting married because she knows it is most likely to happen considering how Imtiyaz has made up his mind & pretty much has called her engagement off. Kashf wants to get over this with this once & for all, this is why she eventually had to tell Wajdan to marry someone else. She even spoke to Shumaila about it, which shows that she has started hinting about it, hoping that it will prevent Wajdan from wasting his time on chasing after his dream of marrying Kashf & will probably move on.
It was something new that Kashf can actually see people in her dreams whom she has never met before. The girl who had to give up on her bangles was one such person but it was good that she got to hear what she wanted to. This goes to show that Kashf is still very much sincere to the people she is meeting & is trying her best to not misguide them due to her shortcomings. The way Kashf consistently & repeatedly asks for guidance from Allah has to be my favorite aspect of her journey because she is fearful knowing there's a thin line that should never be crossed. I really want to see when she will stop being selfless & I wish there comes a time when she actually takes a stand for something that she wants for herself.
Daadi & Imtiyaz scene was humorous too where they were trying to whisper so that they don't disturb Kashf. I also enjoyed the conversation Shumaila & Kashf had. Ashi & Wajdan's scene was cute too. It was obvious that they shot the events covering before & after Shumaila's engagement the same day because the clothes of Shumaila, Kashf & even Zoya were the same, which were meant to look like two different days. Although it wasn't a flaw but something that I noticed while watching those scenes.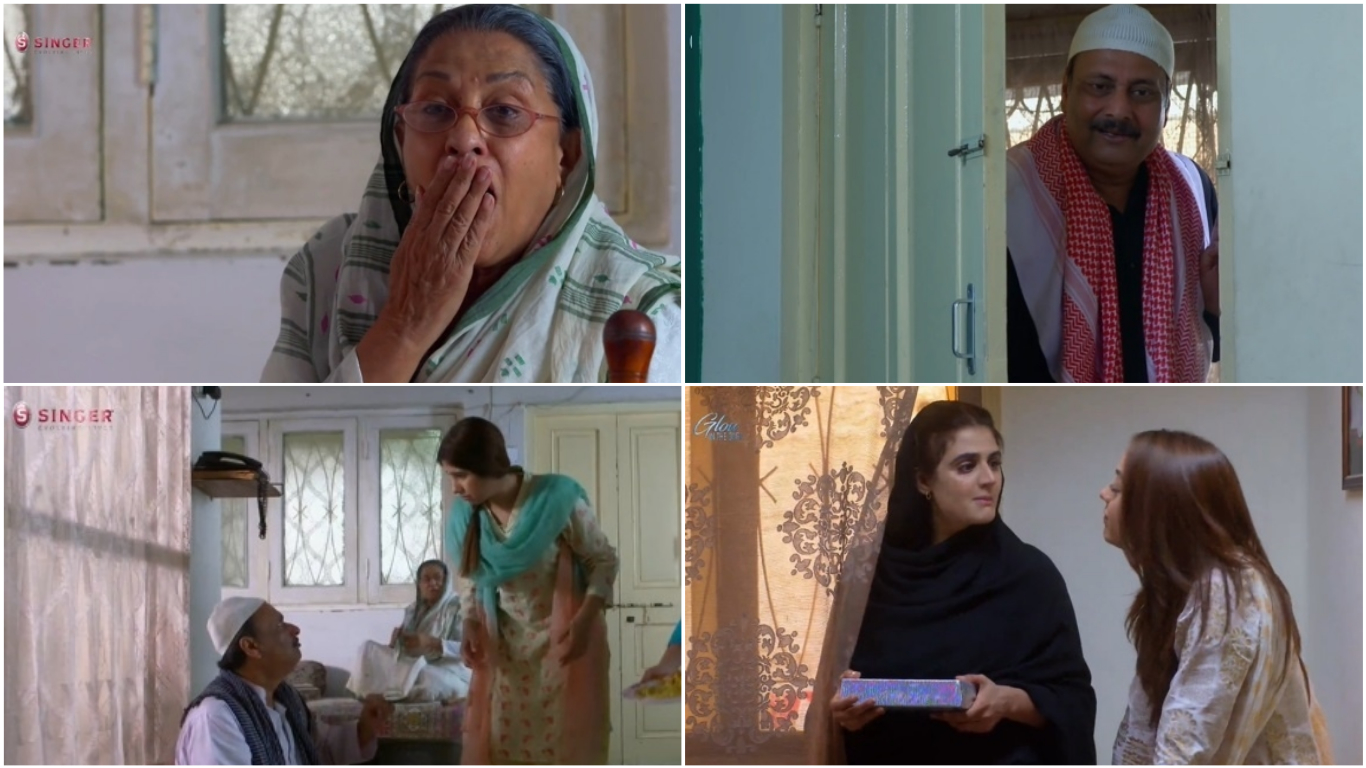 Anyhow, Kashf probably also saw a dream which made her realize the consequences her words could have, this is why she was scared that Wajdan might end up harming himself. Another very important conversation which I liked was when Wajdan gave his reasoning for not getting married to anyone else – how often do we get to hear a male character admitting to being unfair if he chooses to marry someone he doesn't love? Although going by Zoya's behavior as well as Kashf's dreams, it is obvious that Wajdan will eventually get married to Zoya but at this moment, his honesty was what I liked the most. It is good to see such characters who know when & where they can go wrong. Wajdan knows he will not be able to love anyone else apart from Kashf, so he spoke the truth.
Fun Episode
This episode of Kashf was really nice. I enjoyed watching it thoroughly because the change in behavior & attitude of all the characters was very interesting to read. Wajdan being asthanay ki mulazima was humorous, especially when it was happening right under Imtiyaz's nose with him being oblivious. This for me has to be probably the most convincing performance of Junaid Khan. The way he has portrayed this character shows that he himself enjoyed playing this role, which helped him in giving it a realistic feel. The fluctuating behavioral patterns of Imtiyaz was actually quite funny too. Although Danish Nawaz has directed this drama with a vision & each episode has been perfect but this one especially had his name written all over it, with the comic timing of all the characters being spot on. The precap seems promising & I can't wait for it already. Please share your thoughts about this episode of Kashf.
Keep Supporting,
Cheers,
Zahra Mirza.