Ohkay so, this episode of Kashf was quite happening. A lot of things were covered & one twist after another made it an intense & nail-biting experience. Props to the writer for still keeping so many surprises in store for the viewers. However, I really hope that after such an interesting & intense episode, the story continues to progress on such a note & does not become slow like it was in the last few episodes.
Kashf Finally Spoke Up
Although Wajdan started off coming across as an irrational husband, I liked the fact that it was his persistence that forced Kashf to speak up & take a stand for herself too. As much as she looks submissive & husband-pleaser at this stage, at least the positive outcome of all of this was that she understood saying no was also an option for her. I also liked how in this episode, I could see a glimpse of old Wajdan, who knew how to crack a joke in intense situations, had an easy-going lookout one everything & always saw a light at the end of a tunnel. This is what he continued to do throughout because he felt that Kashf was on the same page & that put his heart to ease.
At first, Wajdan seemed emotionally detached & selfish, but now, he was very much involved in Kashf's life & was doing everything to change it for the better. He has made it clear that he does not want her to go back to Asthana & be Kashf Bibi, therefore it is justified that he kept on reminding Kashf that she has to put her foot down & stand her ground. Kashf also realizes that she has done enough but now her husband was her priority which was obviously not sitting well with her family, hence came the pressure.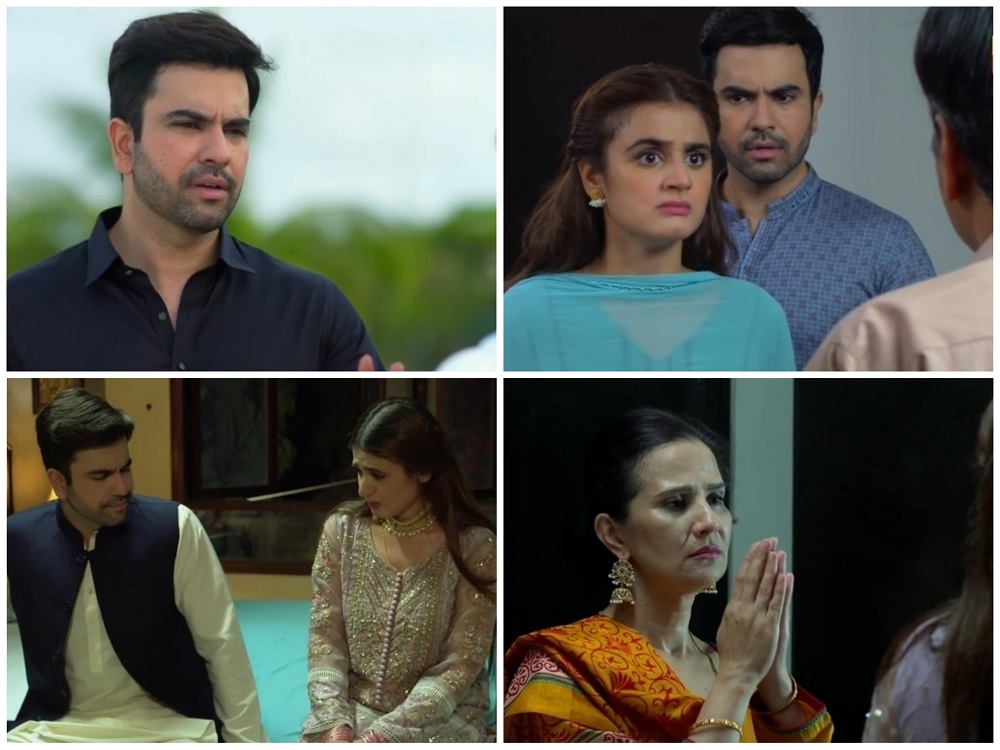 Another interesting thing to note was that although Kashf & Wajdan have gotten married, Kashf didn't just start living in some la-la land, she was very much in touch with the reality & also felt concerned about the dreams she had seen related to Zoya & Wajdan. As much as Wajdan tries to convince her, for her to feel uneasy is very much relatable because now Wajdan is the most important person in her life, therefore she can not imagine losing him, that too to her selfish sister. It also goes to show that this thing has become a mystery & it kind of makes the viewers curious to find out what will actually happen & what those dreams meant!
Ashi & Aqmal's Equation
The scene where Ashi met Matiullah in her new house at her wedding night was so intense & gripping. All the actors in that scene performed brilliantly but Hajra Khan stole the show. She actually succeeded in showcasing Ashi's disgust that she rightly felt for Matiullah because she of all the people has seen his real face, therefore she knows what a vile person he is. For Ashi, it definitely was difficult to accept the fact that her husband, whom she loved so much revered her ex-husband Matiullah. It was also made obvious that despite the resentment she felt for Aqmal, Ashi will continue to get exploited by him because she too has gotten used to the money that Kashf makes for the entire family, this is why she somewhat easily agreed to ask Kashf for financial help because Aqmal wanted to travel with his wife & make her happy on someone else's money.
I thought that out of all the people, Ashi would disapprove of this because she has worked herself, therefore she knows how hard it becomes when people start relying on your money but she didn't really pay heed to it. I think because her marriage is in the initial stages, it will be shown that she will do everything to make it work because she fears getting divorced again. She will definitely put up with emotional & mental abuse but there will come a time when she will run out of patience. Aqmal has all the germs in him of being a bad & insincere husband, he already has shown it but this is just the beginning. He even threatened Ashi, which goes to show that he is totally capable of assaulting Ashi & putting her through domestic abuse. He is just carrying a facade & putting up with Ashi's tantrums because he has hope that she will continue to support him financially, but his mask will fall off the moment Ashi will stop getting financial help from her family.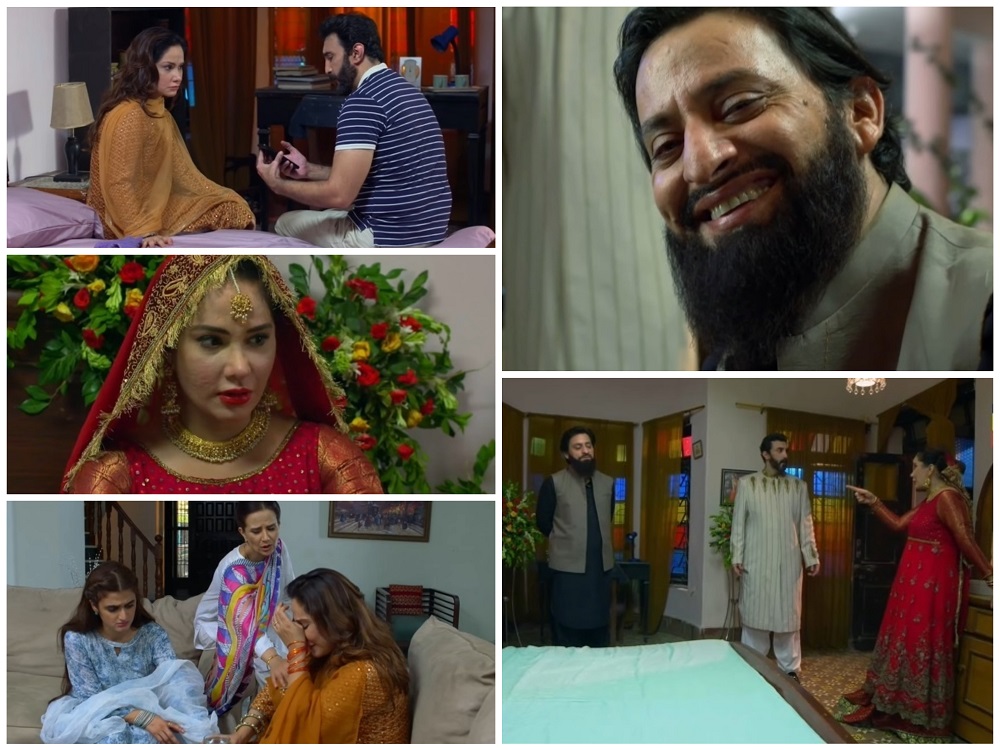 Zoya Exposing Matiullah
Another interesting development was how Zoya backtracked & exposed Matiullah. Imtiyaz actually is far ahead of Matiullah & this is the reason, he has been able to outbid him every single time. This time around Imtiyaz tried his best to use this entire chaos to convince Kashf & bring her back to Asthana but when he saw that she was not budging, he decided to go ahead with Zoya & Matiullah's Nikkah. However, it was pretty obvious that they all knew how Matiullah was trying to use Zoya but Imtiyaz just wanted Zoya to confess in front of everyone.
The way Imtiyaz continued to pressurize Kashf throughout the episode showed that he was not going to leave her alone. When he got done with Imtiyaz & Zoya, he decided to put Kashf on a house-arrest thinking this will convince her to say yes. Also, it is hard to understand how & why they are relating everything to Kashf attending Asthana. Even this time around, Imtiyaz made it look like because Kashf stopped attending Asthana, Imtiyaz & Zoya transpired this plan. In the preview of the next episode, after Imtiyaz's arrest, Dilshad will also blame Kashf that because she didn't go to Asthana, Imtiyaz has gone to jail? This is something that wasn't too convincing & wasn't linked properly because these are two different issues that Imtiyaz is faced with; one being Kashf's refusal & the other one being Maitullah & Zoya's joint planning to split Kashf & Wajdan.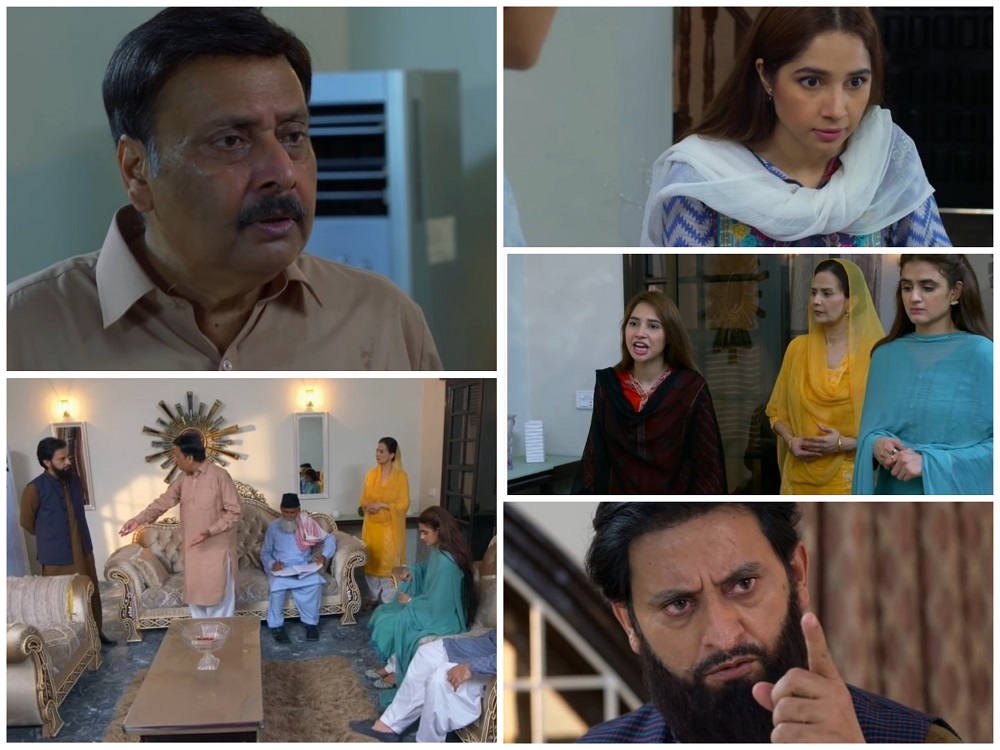 Brilliantly Directed Episode
After quite a few weeks, this episode of Kashf was very interesting & seemed like it was taking too long to end because there was so much happening & I say that in a good way. All the actors by now have completely embraced their characters & therefore have been performing phenomenally. The only actor & character that looks out of place is Wajdan's mother. The things she said to Kashf regarding her aloofness towards her family made absolutely no sense & I couldn't but feel that the actual character of Wajdan's mother played by Lubna Aslam would've never ever said such things to Kashf, because for her, her son's happiness mattered the most. It is actually sad that one of the best characters of the dramas has turned into a caricature because of unavoidable circumstances.
Anyhow, It is interesting to note that even at this stage, the viewers can anticipate a lot of twists & turns, which makes one look forward to the rest of the episodes. This episode was definitely directed well & showed the true essence & vision with which it was taken forward by Danish Nawaz. Please share your thoughts about this amazing episode of Kashf.
Keep Supporting,
Cheers,
Zahra Mirza.