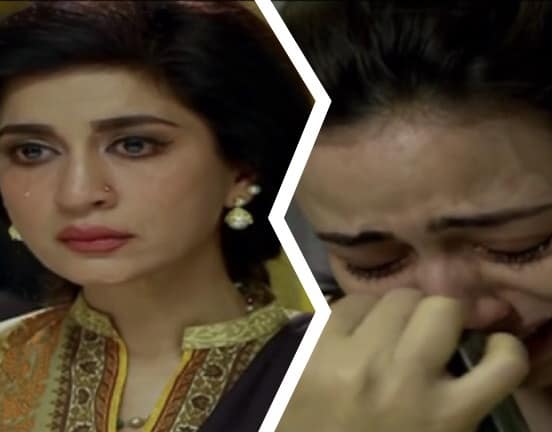 So the aftermath of all that happened at the end of last episode is worrisome on all sides. In Sarim'a house, the chaos was obvious, as his parents and sisters tried to come to terms with his untimely and very brutal death. Needless to say, the grief shown by all actors individually and as a family was so real it was almost palpable. Almost the whole episode was dedicated to the condition of parents and siblings of a child murdered in cold blood like this.
In the Mir household, family members are equally taut with worry but of a different kind. Sitara was acting on her motherly instincts and wanted her child out as soon as possible, but Mir is trying to play it slow and steady. He wants to make sure this action of his son's does not affect his prospects for the next elections. Saman Ansari gives beautiful expressions. No matter how many dramas you see of her, the lady does not fail to impress with her finesse and totally natural acting skills.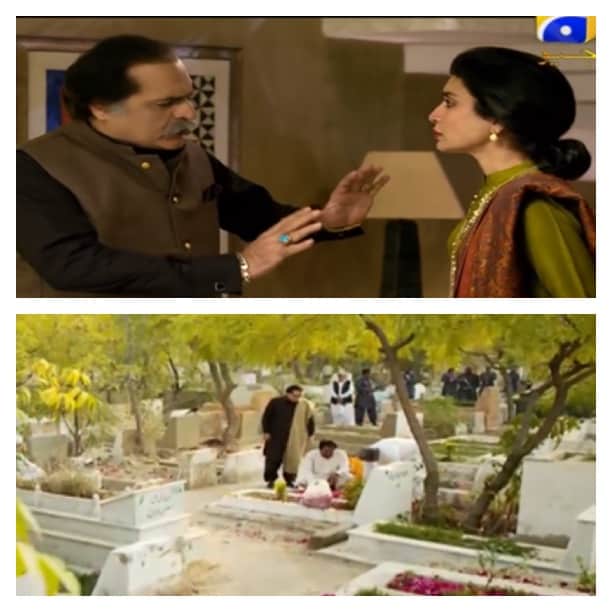 Nothing much happened in the story form today as it was just sadness and disbelief from Sarim's family and arrogance and self serving interests in the Mir's. Khaani is slowly realising that she needs to grow up and take the world head on. Her twin brother who was more like a shelter to her is no more and that has made her realise her role in the family.
Mir Hadi is not at all remorseful at everything he has done. If anything, he is more arrogant after becoming a murderer. Feroze Khan is slightly over acting here, especially when compared with others in the play. His father has started dropping subtle hints and pressurising the victim's parents to agree to forgive Hadi. Then they become quiet threats like defaming their late son and pointing fingers at their daughter's character. Whether they succumb to the pressure or hold their own is yet to be seen. The promo shows that Khaani will want revenge vehemently and nothing can stand in her way. Stay tuned for next episode..