We are all familiar with the star plus vibe. It is when there is something meant to happen but it takes 2000 episodes to happen. Same is the case with Shahram and Zubiya's engagement. The venue has changed about 5 times now and we are still on the way to the much-awaited engagement. Well, that is not the highlight since it is a must for Khamoshi, yes dragging.
The worst thing today was Naima's extreme behaviour. It was so unrelatable even for Naima's character. We have seen Naima as a pawn of the devil for 33 episodes now. We know she is a bad person. incapable of good. But why on earth was she behaving like that with Atif? The whole demeanour which she adopted from the invitation to the ceremony looked less evil and more childish. Her reaction towards Shahram was also absurd. Like do you not remember what you did to him and your sister? She was just focused on Baray Logon Ka Function!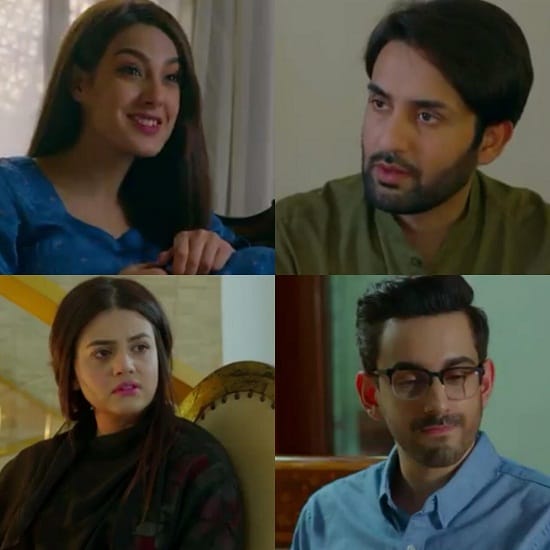 Shahram's assistant is also fed up now. I just loved his presence in today's episode. He just plainly said ke itna bhi selfless nahin hona chahiye. He even went on to explain to Shahram that how life works and that you have to work to get your happiness. But Shahram is still fixated on begging Arsala every chance he gets. Now he was begging her to attend his engagement. His only goal in life is to get insulted by Arsala and still keep helping her and her stupid family.
Bee Jaan's track has deteriorated to an annoying level now. Why on earth has Shahram not tried to call her? Bee Jaan lives in 2018 and can naturally use the phone. She owned one before Nasreen took it. According to Nasreen and Basit's story, Bee Jaan is in Saudi Arabia so she should be carrying a phone which Shahram can call. Parr Arsala hi bhai ko sukoon nahin aane de rahi.
I hope Arsala gets the top position in 2018's worst characters. She just keeps whining, is annoying and spineless, has no self-respect and wears that so not good looking pink lipstick all the time.
I hope Bee Jaan's track gets wrapped up in the next one at least because the shooting has ended for Khamoshi!