Yes, the question of the day! How and where I can find these committees? Please help me find them too! In only 30k per month, the Sabir family is going to buy BARAY WALE fridge, television. juicer, blender, air-conditioner, NAYE WALA bed set, eight-seater dining table and guys, the list does not stop here. They will also build the upper floor of their house and will buy a new plot. All this because of committees and since these are going to get so much stuff done, I want to be acquainted with these committees too. Never in my life, I knew that only few CHOTI SI committees can get itni saari BARAY WALI cheezein. So naturally, I am impressed.
Apart from the discovery of Super Committees, this episode showed how kind-hearted Shahram is and the boy noticed our Khamosh Arsala too. He told Zubia that he does not forget things which should not be forgotten and yes people these comments are about Khamosh Arsala too. Arsala, on the other hand, is still stuck on Bechara Atif. The way they showed how important dowry is for life was absurd though. Why on earth Atif's mom was trying to reason with him on dowry when she knows how difficult it is for Arsala to earn all that money. Until the last episode, she loved her right? But seems like khala too likes Super Committee se khareedi hui Bari Cheezein.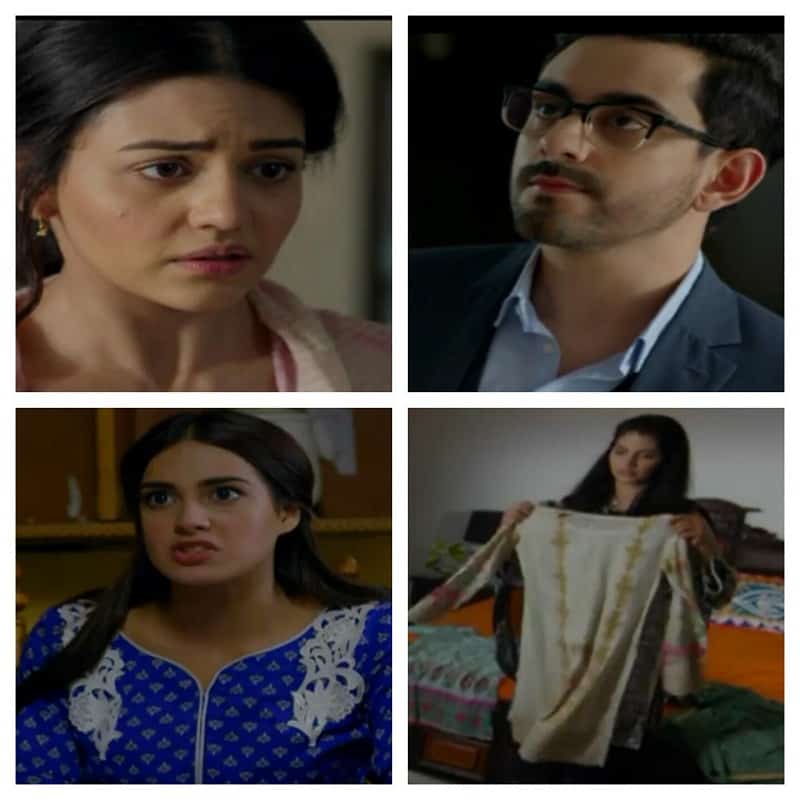 About the little witch, yes, I am talking about Naima. I am totally disappointed by the way her character is written. And why Shehnaz always supports her disrespectful behaviour towards Sabir. Guddu tried to show her the mirror today but looks like, Guddu is also misusing Arsala's hard earned money on designer shirts. So naturally, he cannot criticize Naima.
Zubia came and tried to show Shahram's friend that they are a couple. I am not a huge feminist but I find it offensive that they are showing single women get insane. Because Zubia's behaviour in this episode can only be termed as insanity. Plus her hairstyle is so distracting. They show that she is all groomed and still her hair always look like they have not been brushed for a week. And her mom, on the other hand, looks more like the one dolled up to impress Shehram.
This episode as a whole was just an amalgamation of all tracks with the story not really moving any further. Let us see how is Shehram going to pursue Arsala and please tell me how to get these super committees, if anyone knows, I'll be really grateful!