Usually last episodes call for summing up of all what had happened and how it came to the end. But with Khamoshi, it is simply not necessary since many of the last 10 or so episodes had the same story and the finale was I do not know what to call it?
Yes, everyone was rooting for Arsala and Shahram but honestly, she did not give him the chance the way he deserved. If not for Tahseen Baaji (again), Arsala would still be hanging in the balance. She had to listen to all of Shahram's work to finally wanting to marry him. Can't she respect him before that? Wasn't the stunt he pulled at his engagement enough for her? Even in the end, he kept making things smooth for her and she did not even try to stop him herself.
Closure was not something the writer was trying to give in this episode. They tried to pull off everything with a simple hand holding scene in the end. Shehnaz was suddenly sorry and was crying her eyes out which somehow got her easy forgiveness for all she had done to her daughter. Khala has suddenly vanished from the scene. Atif and her mother had no relatives in Karachi, his mother only had one close relative, Arsala's mother but she was suddenly shipped to the relative's home. Atif was wandering around with a visa in his pocket. Instead of owning up to his mistakes seriously, he put all the blame on Naima and shipped off. He even had no plans about his mother. Buss bhagg raha tha KHAMOSHI se!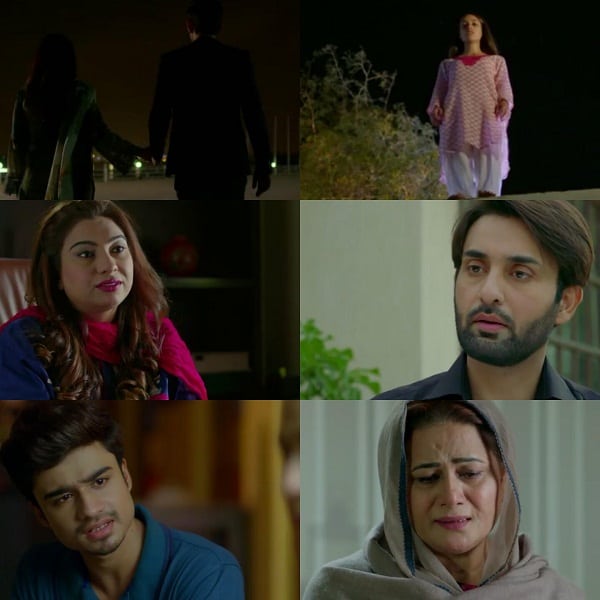 Naima's ending is so stupid and I have no idea what the makers were thinking. Why our makers take suicide so easily? What are they preaching? Ke life main pehli baar kuch masla ho to kood jao chatt se? Yes, Naima was a super-evil character who did not do one single right thing in her life but she could have tried her hand at redemption. When her mother got out easily, Atif bailed out like he had done nothing wrong. Why did they make her kill herself? Using suicide so easily in a society where 90% of our population is depressed? For instance, I, who is not a fan of easy forgiveness do not want to see the makers kill every character. They should suffer, yes but suicide is extreme and can be a trigger for many.
For a drama which took 35 episodes to wrap up, this ending was not only bad but abrupt also. I wish they had started wrapping up after episode 30 at least!
Did you watch the last episode? Share in comments!