Suno Chanda Episode 6 to 16 Review – Daily Dose of Laughter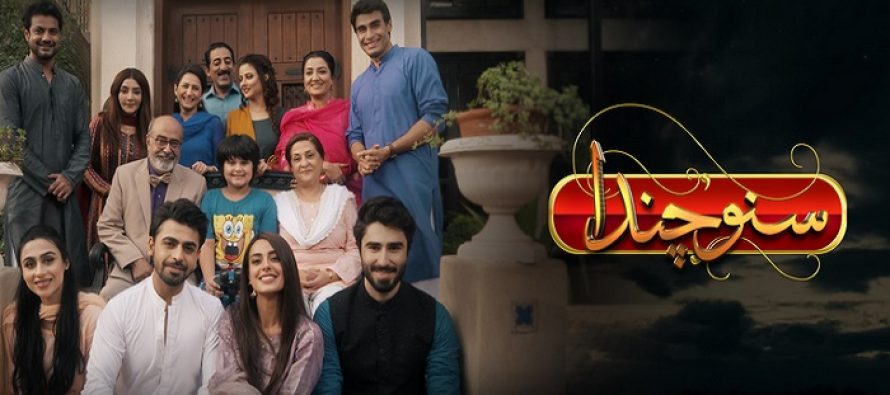 Even after 16 weeks Suno Chanda gives you plenty of laughter and a lot to look forward to. The best aspect of this play so far is that the story never gets serious no matter what and the treatment given to all the characters with the exception of Kinza is superb! A comic script no matter how well written doesn't work for the audience if the director and the actors don't give it the right treatment therefore the credit for the success of this comic serial goes to the entire team and the director in particular. The background score also plays an important role in making the comic scenes more fun and the background music in this play has been superb throughout. The production values of the play are also impressive which makes the entire experience even better.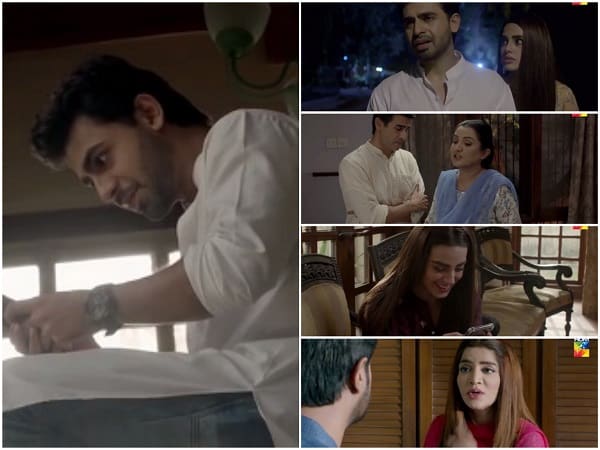 In these few episodes Arsal and Jiya continued to team up in an attempt to delay the wedding functions and eventually end their nikkah. Bi Jaan decided to call off the marriage when she found out what Arsal had done but then she changed her mind and they had to come up with a new plan to change her mind. Ultimately they decided that if Shahana and Jamshed have a fight and Shahana leaves the house then automatically the marriage will be delayed. There were times when the role played by Kinza in particular was confusing but generally the whole situation was covered intelligently and there were a lot of funny situations. Shahana's dialogues about widows were the most hilarious part of the episodes in which Jamshed was in the hospital. Punjabi language gives comedy the edge it needs therefore these dialogues were even more amusing because they were in Punjabi. I absolutely loved the scenes covering Jiya's attempts to apologize to Arsal; it looked like this might be the moment when one of them falls for the other but it definitely wasn't because the patch up didn't even last a few minutes! While Shehryar wants to see Arsal and Jiya together, Kinza has made up her mind that she is the one who will eventually marry Arsal. That's what their parents want to therefore all of them want this nikkah to be annulled. I am glad the writer didn't show Arsal flirting with Kinza! Arsal and Shahana's characters are my favorite. They are always amusing, blunt and hardly ever politically incorrect.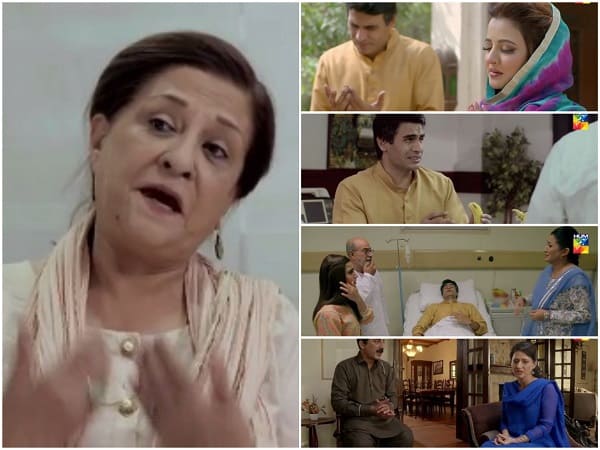 Farhan Saeed is absolutely phenomenal as Arsal, his acting is always effortless and his comic timing is perfect. He owns his role completely and was the perfect choice for playing this character. Iqra Aziz brings out the quirky side of her character more than any other. The on-screen chemistry Farhan Saeed and Iqra Aziz share continues to be the highlight of their scenes together coupled with the situations that are always amusing. Shahana's character, her dialogues especially in the past few episodes and Nadia Afghan's performance is on point. DJ is another character which keeps you amused and his breaking news plays a pivotal role in moving the plot forward. DJ's acting skills are truly impressive especially for his age. I love the way Bi Jaan runs this house and the way every character brings something interesting to the table. Billo's character was introduced this week and although Mizna Waqas' performance is faultless but the character itself and everything associated with it is somewhat clichéd. The actor playing Kinza's role is the weakest link in the play and the only one whose performance leaves a lot to be desired. Billo is getting way too much screen time lately and it isn't always funny watching the men flirting with her. Having said that Arsal and Jiya have completely won me over and overall so far the drama never fails to entertain. The actor playing Sherry's role is also doing his part really well. Suno Chanda continues to a must watch play which shouldn't be missed! It crackles with clever and witty jokes and you wait for the time when Arsal and Jiya will fall for one another! The happy ending keeps you looking forward to more and the journey is thoroughly entertaining!
Rating
Reviewer
Date
Drama
Suno Chanda Episode 6 - 16
Overall Score
10
Fatima Awan
Fatima Awan has been a part of reviewit right from its inception. She feels very passionately about Pakistani dramas and loves discussing them to detail. If it wasn't for the play Durr-e-Shahwar she wouldn't have started writing!
---
---