Ohkay so, this episode of Khuda Aur Mohabbat covered the misunderstanding everyone had which led them to believe that Farhad had passed away. All the actors deserve full points for being true to their craft & for portraying these characters & their emotions with so much clarity & beauty. It was definitely an emotional episode & what breathed life into it were the convincing performances by all the actors.
The News
The policeman called & let Dilawar know that the dead body they had found met an accident but the moment Noora came to break the news to Nazim & Kazim Shah, he added another theory to it saying Farhad was murdered. Nazim Shah's obsession with his unseen 'mukhalifeen' made me roll my eyes. I really feel the director should've introduced these scenarios, some of these characters too just to make it all look real & not something that Nazim daydreams about. Anyhow, he tried to use it to his advantage but considering how they have spoken about it time & again that the servants continue to lose their lives in order to protect the men of this household, their reactions seemed a little far stretched. However, the coldness & aloofness which both Noora & Nazim showed while dealing with Farhad's death clearly showed that everything Dilawar said to him was true. They were definitely not the kind of masters who deserved sincerity, loyalty & the sense of losing one's life in order to protect them. It also seemed as if Noora also noticed & kind of got agitated with the reaction of Dilawar feeling it was going to be hard taking care of him & controlling his emotions.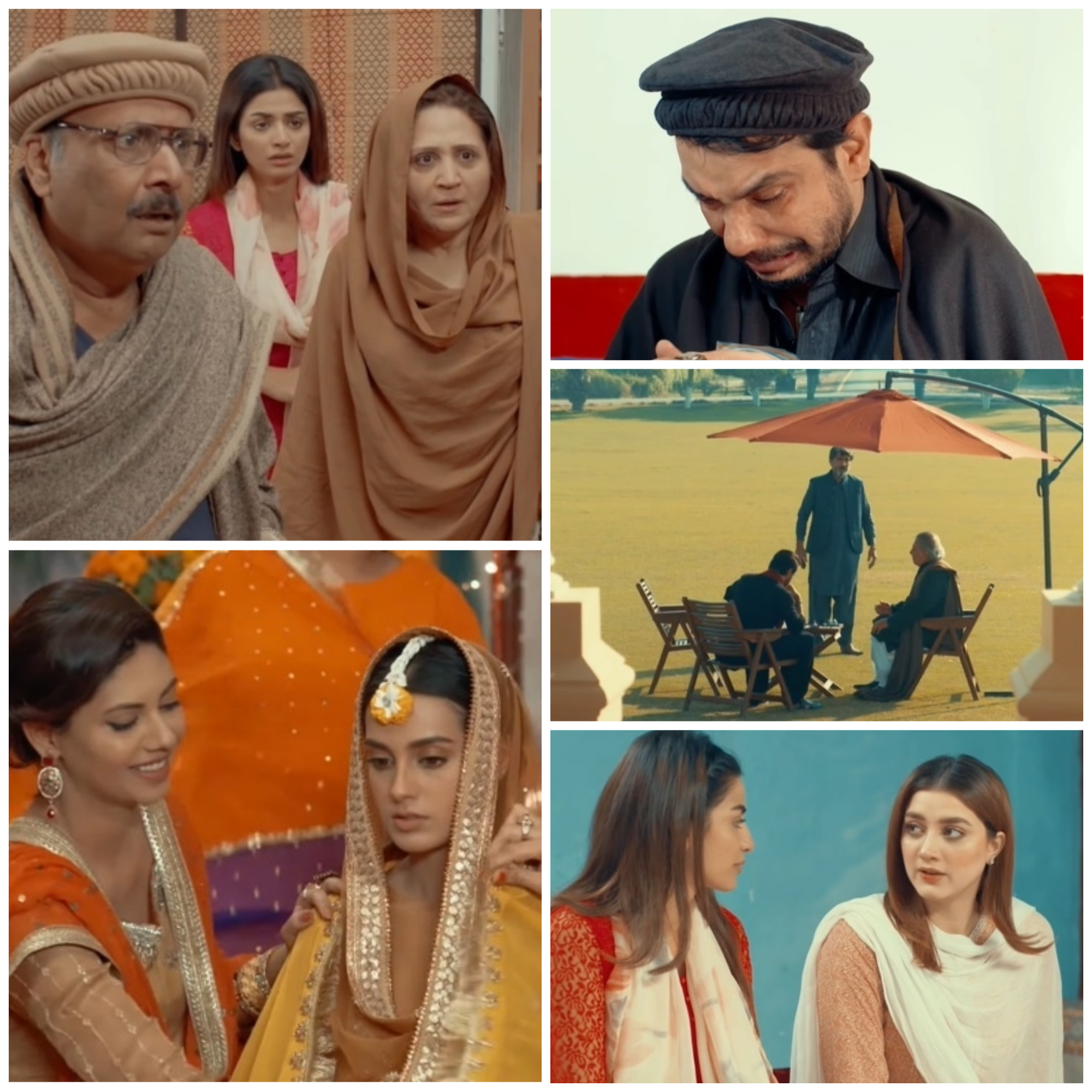 Dilawar was deeply affected by the news of Farhad's death. It was because out of all the people, he was the only one who connected to him on a deeper level & also because he related to the pain Farhad was carrying in his heart. Dilawar knew exactly why Farhad had come to Bhawalpur & what was it that was snatching away his peace, but yes, for it to cost him his life was something Dilawar never imagined & this is why he was shattered.
Apart from Dilawar, Sajal, Fakira, Nisar & even Rida were broken after they found out that Farhad was no more. Sajal & Fakira couldn't really show it to anyone therefore it was hard for them to make it seem like they were doing alright but deep down they were grieving. Rida has absolutely no idea why Farhad went there, but it seems like she is going to find it in the next episode. It will definitely be interesting to see what her reaction would be.
Mahi did not take this news well, obviously because she is the only person who knows what happened between them & the last things Farhad had heard from Mahi directly. She felt burdened, guilty & she just wasn't herself anymore. Mahi's sister-in-law Sahiba does understand what she is going through but she has not witnessed the hurtful things Mahi had said to Farhad, therefore she fails to even understand what Mahi is feeling while recalling her harsh words. It was interesting to note how everything around Mahi was unfolding at a regular pace but she on her own was numb as if something inside her had died.
The reaction of Farhad's family members was quite emotional too. His brother was right in holding Nisar accountable because they had trusted & sent Farhad away to Bhawalpur. Naheed was emotional but the actress failed to add that depth to her emotions & seemed a bit too stiff while performing those scenes.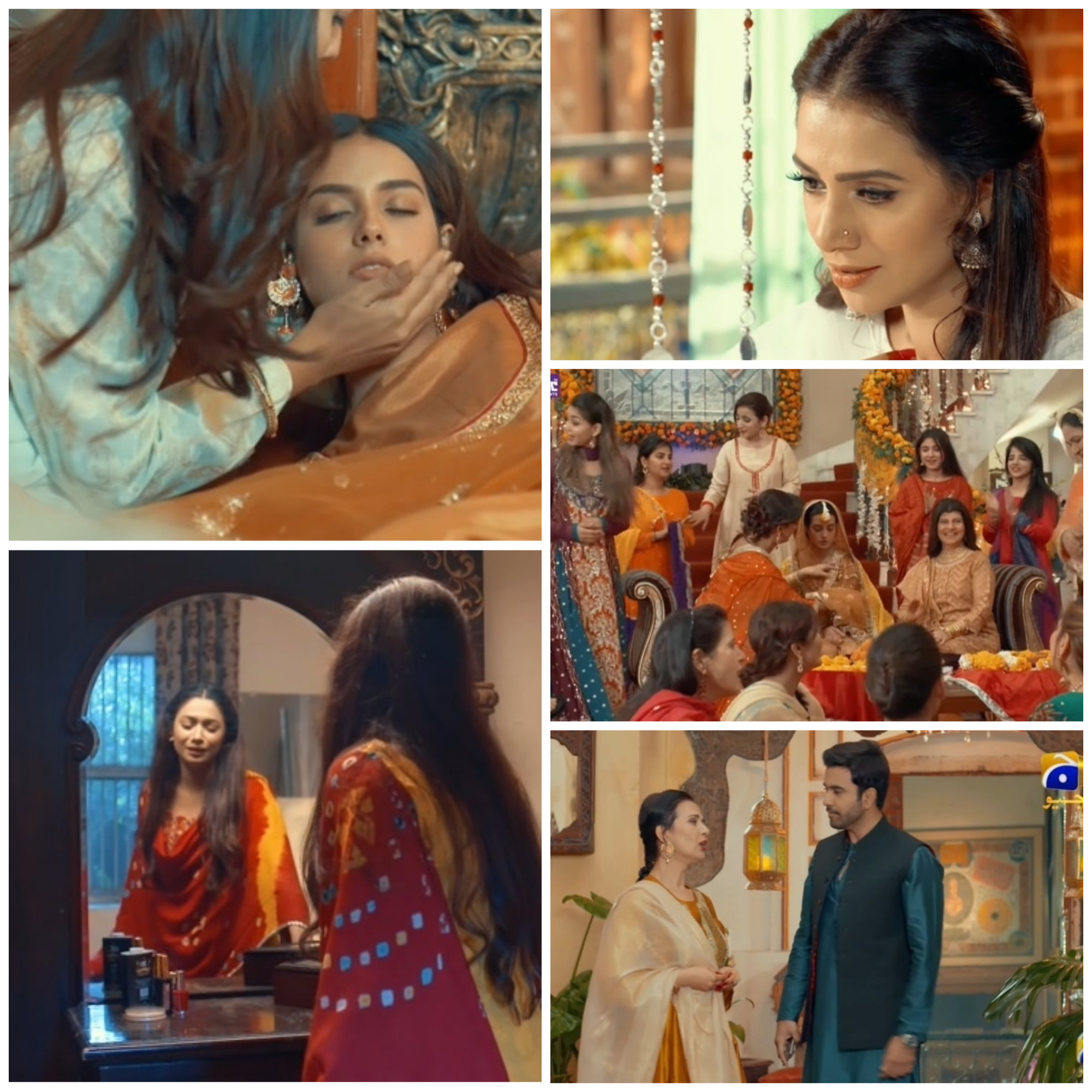 Convincing Performances
This episode of Khuda Aur Mohabbat 3 was slow but emotional. It is now given that they are going to tackle one situation per episode & that kind of makes this drama a bit too slow for my liking. Anyhow, I am glad that the episode ended with Romana's entry. Sikandar was definitely keeping a secret & this was the reason why he stalled getting married for this long. I feel they created the vibe nicely but Muzznah Arif should've sported Siraki accent instead of such a proper Urdu one because they all happen to be in Multan & not in Karachi. Tooba Siddique's first look was quite impressive too, she looks stunning & I am glad there is going to another character to explore because so far the ones that have been a part of the initial story haven't offered much in terms of personality or insight. Full marks to everyone for convincing performances. I am looking forward to the next episode in a hope that they do not prolong it any further & move the story to the next phase, but it seems we'll have to do with the guilt & grief for a bit long. Please share your thoughts about this episode of Khuda Aur Mohabbat 3.
Keep Supporting,
Cheers,
Zahra Mirza.