Ohkay so, in this episode of Khuda Aur Mohabbat, the focus was on establishing the equation between Farhad & Mahi. It definitely was an interesting watch but I must say, the amount of hard work that has gone into making the visuals sound of this drama is beyond impressive. Just as much as I enjoyed watching the episode, I liked focusing on the background & how each & every minute detail was set to tell a story. This is what gives a lot of dimension & depth to any drama & when it comes to visuals, Khuda Aur Mohabbat is nothing short of a treat.
A Misunderstanding
I must say, the way all the actors have embraced these characters makes it look like way before the shooting began, they all started doing their homework & imbibed these characters to do justice to them. Each & every actor so far makes it look like this character was written for them & it definitely adds a lot more to the drama watching experience. I really like how Farhad's house has been designed; the paint, the towel hanging on a wall, a dish soap near the sink, his mother's sewing machine & the cabinet behind it holding all of her tools & accessories.
I must definitely commend Waseem Abbas for taking this character to another level, it just goes to show that even after doing so much work & giving the Pakistani drama industry his all, he still has so much more to offer. For him to take off his hairpiece, knowing that this look would suit the dynamic of a character that he is playing says a lot about the level of performer he is. While watching this episode, those few shots of Waseem Abbas left me speechless because I absolutely loved the commitment he has shown & also the way he has been acting throughout; a father who is frustrated & expects his son to at least do something to put his heart to ease, incredible. Asma Abbas on the other hand as a devoted housewife & a mother is another treat to watch, her minute expressions, body language & Punjabi accent make it all seem quite organic, which is worth appreciating.
The episode definitely started on a note which covered the disappointment a father faced when he found out that his son had lied to him. For someone who is so keen on education & ethics, it definitely was hard for him to accept that Farhad could just so easily manipulate a situation like that & lie to his face. I liked how the writer changed the perspective within this episode where Farhad was later getting appreciated for his sincerity towards work & for being responsible.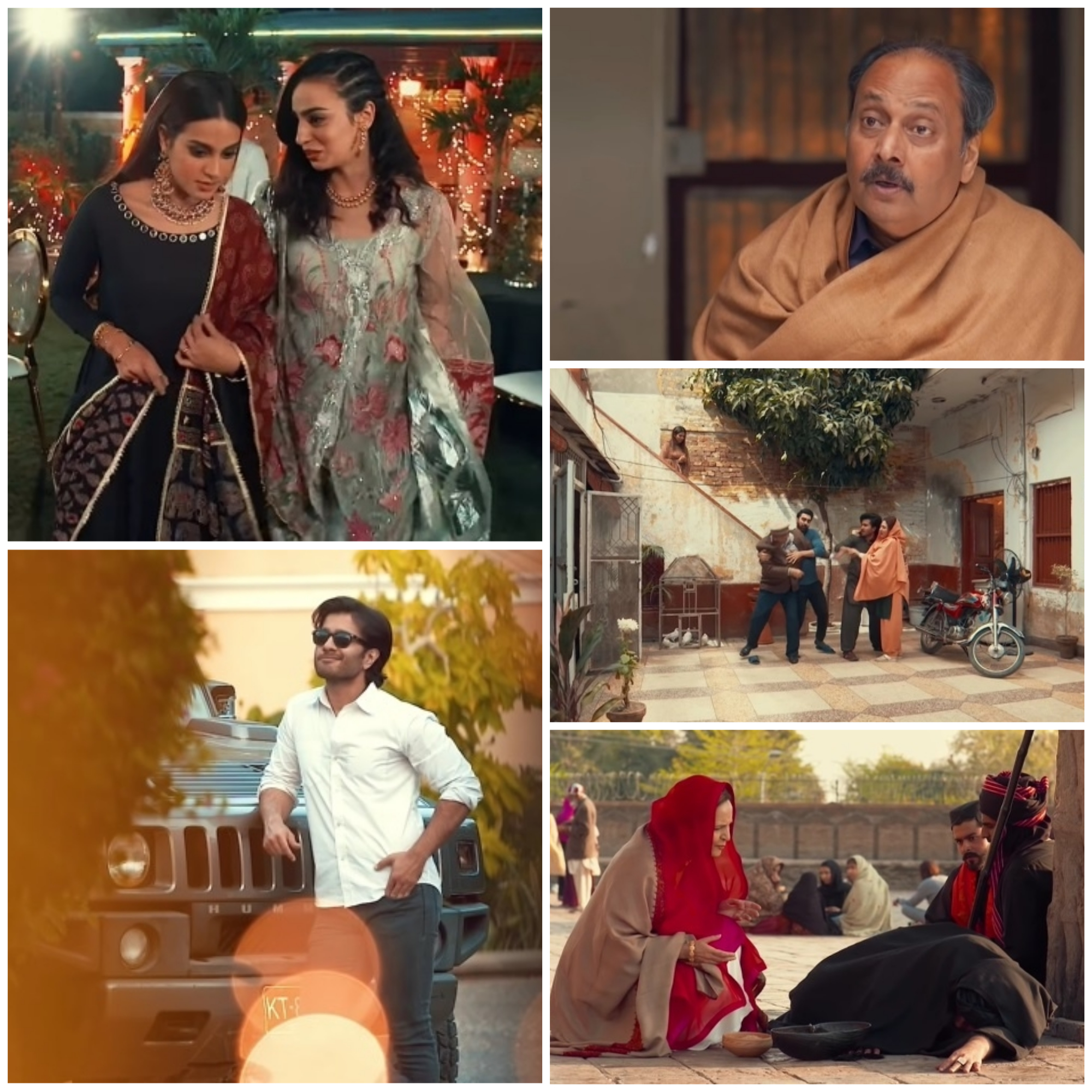 Mahi & Farhad's interactions were definitely nice but I must say, Feroze Khan, is definitely in the lead now. I feel I have seen Iqra Aziz perform exactly like this in a lot of dramas therefore it seems like she is not bringing something new or exciting to the table at the moment. Iqra definitely is doing what her character demands & is absolutely doing justice to it but I feel there will come a stage in the drama where she will actually get to wow the viewers with her performance. Right now, Mahi is fun to watch but can be borderline OTT. Feroze Khan has owned Farhad like this character was made for him & he is leaving no room for doubt. All of his antics & expressions, his body language that changes with the situation that he is faced with were definitely a treat to watch.
Another interesting encounter was at a Mazaar where a new character made an entry. I will however say that Hina Bayat's heavy accent when received with plain Urdu by Noor ul Hassan took away the charm from that scene. I loved the way Hina Bayat looked & spoke & that scene alone made me feel that Noor ul Hassan should've also worked on his accent by making it more raw & organic so that his dialogues could also have that charm. Hina Bayat's scene was short but it was impactful, she is definitely going to be an interesting character for sure.
This episode of Khuda Aur Mohabbat established the connection between Farhad & Mahi, whatever happened wasn't something unique or new but it was nice to see both of them sharing the screen & just being around each other. I think we'll have to deal with Iqra Aziz's fluctuating hairstyles in a few scenes here & there. Also, there was a conversation about Rida's mehndi but in the scene where she spoke to her fiance on the phone, the mehndi was missing or maybe it must've faded away because it was later explained that the Mehndi function was in the 3 days. These minute issues should've been handled by the actors at least but on the whole, in those scenes where it actually matters, a lot of attention to detail has been paid to the visual appeal of the drama.
Sound Direction
It was definitely an enjoyable episode of Khuda Aur Mohabbat & I had a great time watching it. What makes it more interesting is that there are still so many characters that are going to be introduced. It definitely is going to be a long journey but would be worth the watch. The direction & production value of this drama is sound. All the actors are right in their element & have taken their performances to another level by keeping it absolutely real. Iqra Aziz, I must say looks stunning in this drama & throughout the episode her makeup & dresses were amazing. Feroze Khan was the star of this episode as well but Waseem Abbas takes the cake. Hina Bayat, Sunita Marshal, Asma Abbas, Noor ul Hassan and all the supporting actors too are contributing in making this drama a treat to watch. Please share your thoughts about this episode of Khuda Aur Mohabbat.
Keep Supporting,
Cheers,
Zahra Mirza.