Ohkay so, this episode was dedicated to the clarity Farhad got from Mahi. This was nothing that he had expected or imagined in his wildest dreams but the sad part is, he not only was left heartbroken but Mahi rejected him in a way that insulted him, his feelings, his emotions & most importantly, the purity of his intentions. Feroze Khan has been carrying this drama on his shoulders & in such limited scenes, he succeeded in expressing the heartbreak that Farhad was going through, which was unbearable for him.
Farhad's Heartbreak & The Proposal
Farhad & Mahi had a conversation that later turned out to be a confrontation. Farhad thought this was it, he got a chance to get the clarity he was after & this was that moment where he will get to tell Mahi what she means to him. More than that, Farhad expected to get the answer that he wished for, but the reality was different from what he had imagined. Mahi came clear & she knew there was nothing of such sort that even crossed her mind. In Farhad's case, Mahi came across as a rich spoiled brat who actually thought that things rolled as per her likes because she too never imagined that her candidness with a guy like Farhad could become something this big for him. In other words, it seems Mahi in the true sense was enjoying the 'freedom' she fails to enjoy in Bhawalpur, that is why from her dressing to makeup & overall demeanor, she was just acting like a free bird without thinking much about the consequences, which also included befriending someone just so casually because she knew the moment she will go back to Bhawalpur, her life will become one-dimensional without much spark in it!
That particular scene was acted out brilliantly by both Feroze Khan & Iqra Aziz. That conversation showed two different perspectives of two people regarding a situation they both were involved in. For Farhad, it was everything & for Mahi it was nothing. Farhad took it to his heart & for Mahi, it never made it to her heart once. Although Mahi seemed sorted but in his own approach, Farhad was sorted too. He knew he was not afraid of anything, this is exactly why Mahi's threats didn't make much of a difference to him. Farhad has found yet another clarity now, he knows Mahi doesn't love him but that doesn't mean he can just go back defeated. He chooses to stay there & prove his love to her & that's all there is to it for him right now. He has become independent of what Mahi feels but this doesn't mean he is going to set himself free from the love he has for her.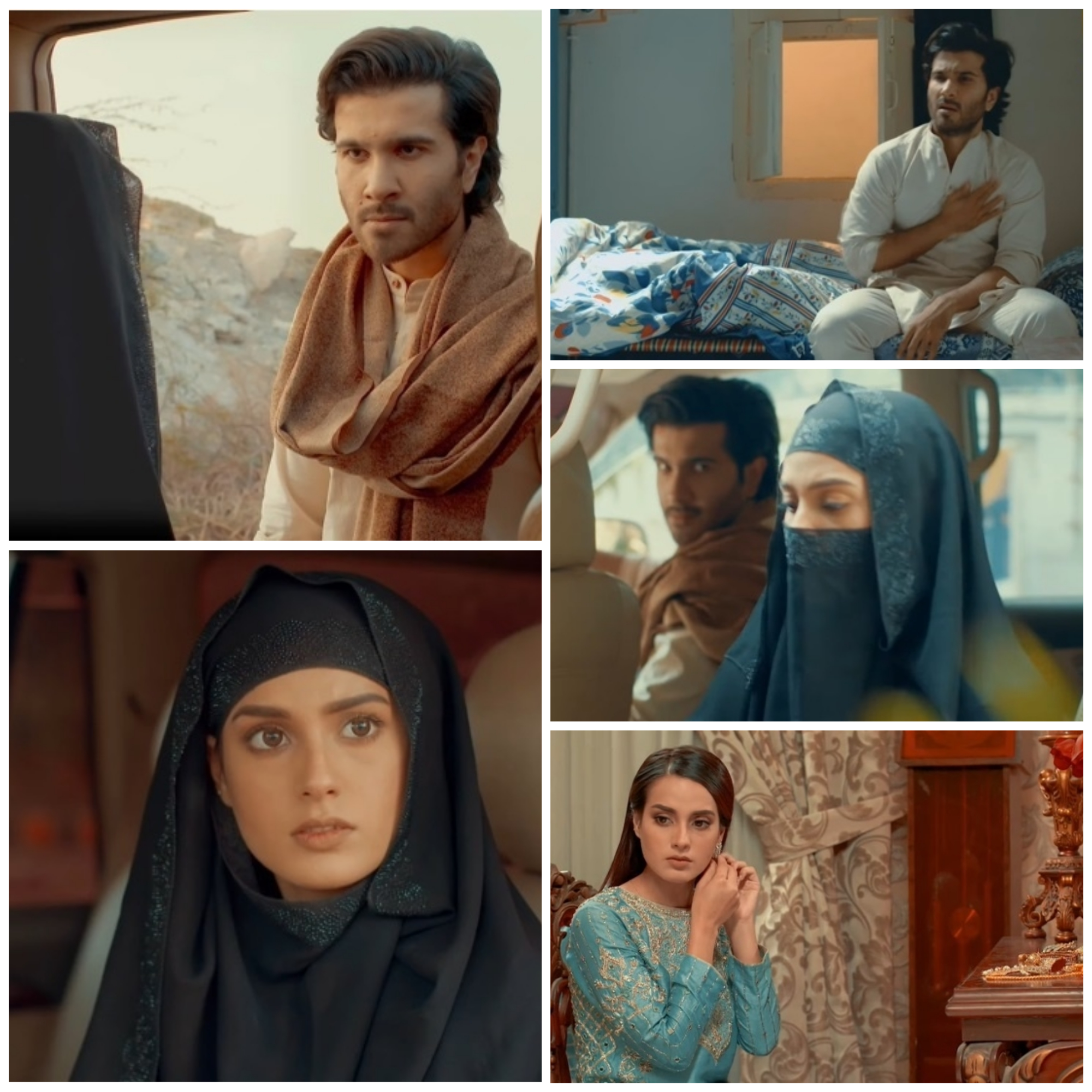 Mahi was quite disturbed, not because she saw the intensity of Farhad's emotions but because for her, this entire scenario was nothing short of a nuisance. She felt burdened because Farhad was expecting more out of this relationship than what Mahi could or had to offer. I find it kind of misleading that Mahi's sister-in-law continues to say that she warned Mahi of not mingling with Farhad too much, whereas such an important conversation was never shown when they both were in Lahore. It was as if Mahi's sister-in-law was just as much engulfed in the wedding festivities that she wasn't even bothered about what Mahi was up to. Yes, it is Fakira who can claim that because not once she faltered from her responsibility & kept an eye on Mahi like a hawk, which was again a nuisance for Mahi.
Taimoor's family finally met Mahi's family & things went pretty smooth. The scenes covering the preparations were done nicely, it was like as a viewer I could also feel the excitement Taimoor's mother felt because this was something she was waiting for so long. For the first time, we found out that Sikandar's wife has passed away & he fails to move on in his life. He has resorted to getting involved in the family business & political affairs, which work like a catharsis for him. At this point, I like their mother's character because she is a doting mother who wants to see her sons happy.
I am not sure that the few concerns that Mahi raises about marriage & proposal etc make much sense or not. I mean she comes from a very conservative family & very well understands how things in her family work, therefore the writer has tried to add a bit of depth in her character by showing that she does know how to raise questions but it kind of doesn't really make much of an impact. I feel the writer as well as the director haven't been able to establish Mahi's personality the way it should've been. When it comes to Farhad, I know quite a lot about him but when it comes to Mahi, her character hasn't been etched out the way it should've been. The leading female character of Imaan in the previous Khuda Aur Mohabbat worked with the limited coverage she got because it was established right from the beginning that she very well understood her family values & knew her limitations, therefore there wasn't much confusion about Imaan but when it comes to Mahi, she has been giving all kinds of mixed & missed signals, which definitely doesn't help in making a connection with her character. Yes, it is understandable that the story of Khuda Aur Mohabbat revolves around Farhad & will continue to be that way but considering how so much thought & effort has been put into making everything about this project so grand & elaborate, I feel a lot more attention should've been given to the leading lady as well.
The parda element once again went unexplained in this episode. At one point we see that when Mahi comes out of her room to go to the main entrance of her own house, the curtains are draped around the house & everyone is warned to lower their gaze, but just when Mahi's mother & sister in law were receiving Taimoor's mother, they stood at the entrance of their home without any parda & I could see all the drivers of their cars int he close proximity too. I have said this before & I will say that again, if they had omitted this entire concept of parda from this series, it wouldn't have made much of a difference because the way they are trying to add it in the story seems a bit too forced & stretched. The elements like that of the train station, parda & the guy's longing for his lady love are what are the defining factors of Khuda Aur Mohabbat, so I do understand that the writer wanted to bring in that charm too but the director has kind of failed to do complete justice to it. Also, I speak about this issue so keenly because, in the previous seasons, the parda of Imaan was established so effortlessly that it was just a part of her personality & everyone including Hammad knew about it but here be it about Mahi or the rest of the female members of the family, it just is not working. It would've been totally perfect if they had stuck to plain dupattas & shawls & the fact that male employees & servants don't go towards the main section of the house – it would've been enough!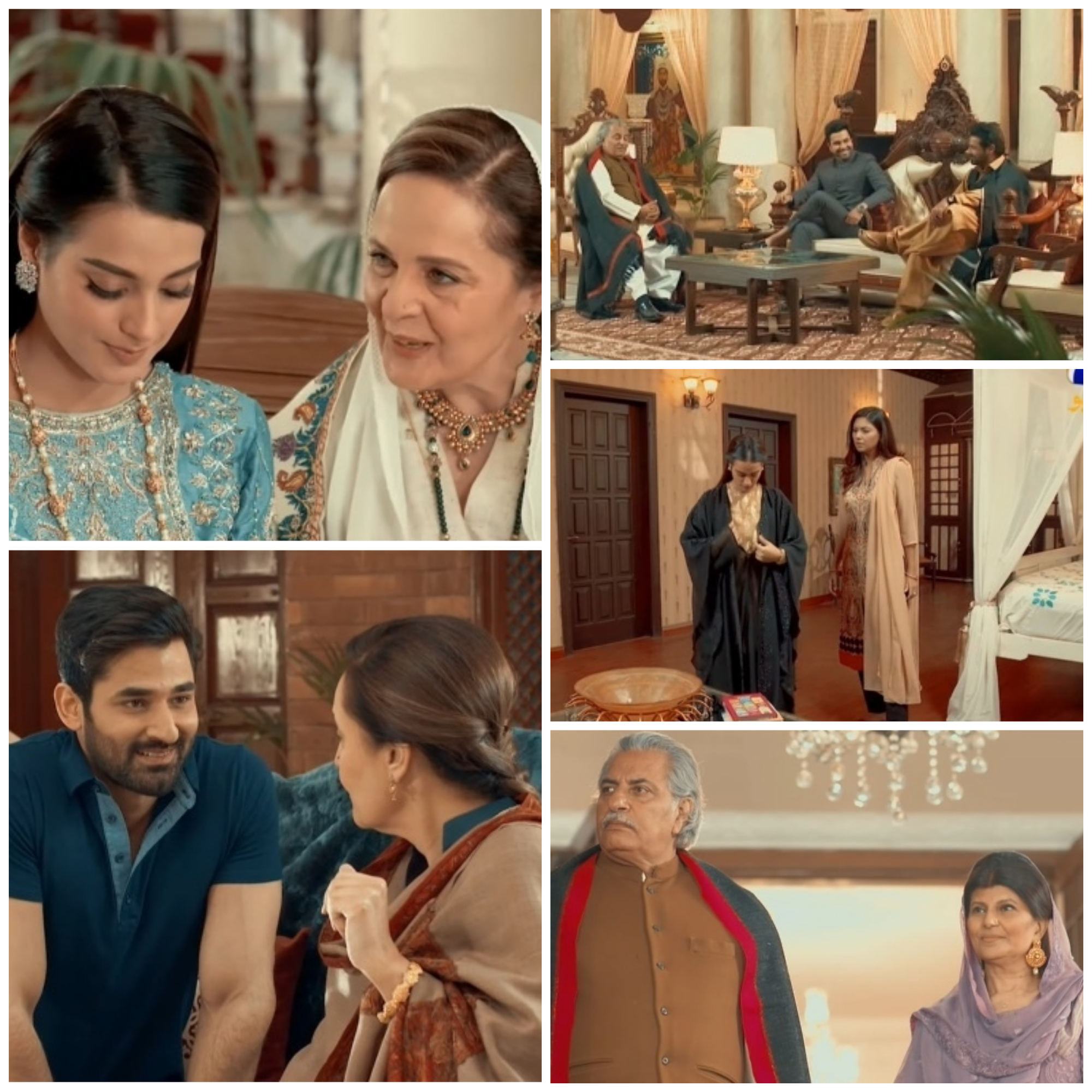 So, Mahi seemed kind of happy & excited about this proposal. Iqra Aziz gave a very subtle expression when Taimoor's mother asks Mahi if she is ready to get married, it was really nice. This is exactly why I find her character confusing because in the previous episode she mentioned she was unable to feel any excitement because of Farhad, then she was questioning her mother & now she was more than ready to get married. Anyways, this episode was mostly about the proposal & the heartbreak. Farhad is suffering & out there, it is only his mother who is also feeling her son's pain. It was another sweet moment where his father felt relieved that Farhad was now bearing the financial responsibility of the family. It showed that on the surface, everyone thinks everything is right but deep down only Farhad knows what he is going through. Dilawar & Farhad's handshake also promised a very strong friendship. I am sure it will be Dilawar who will stand by Farhad because he too has been through a terrible heartbreak so he will relate to Farhad a lot more.
Interesting Precap
This episode of Khuda Aur Mohabbat was really nice but I am more excited to see the next episode because that will define what Farhad to Mahi, especially when she will find out that he got shot while saving Nazim Shah. Sunita Marshal & Iqra Aziz look stunning in this drama. Hina Bayat was a vision to behold especially in the white ensemble during the proposal scene, her jewelry pieces, her shawl, her overall personality; everything about her was just perfect. Feroze Khan was yet again the star of this episode, although his scenes were quite limited he succeeded in showing the emotional turmoil Farhad was faced with. Feroze Khan should be extremely proud of himself for doing justice to this character. Please share your thoughts about this episode of Khuda Aur Mohabbat.
Keep Supporting,
Cheers,
Zahra Mirza.