Ohkay so, this episode of Khuda Aur Mohabbat didn't take the story forward but just a few situations were elaborated a bit more. The only development was how Farhad's position was further strengthened in Kazim Shah's Haveli & everyone around him was just as affected. I am glad the preview of the next episode seemed a lot more promising & dramatic, which will be interesting to see.
Farhad's Heroic Act & Mahi's Perplexity
Farhad has already impressed Nazim Shah & the rest of the people around him quite a lot but now the way he took the bullet to literally save Nazim Shah's life, he earned a special place in everyone's eyes. Farhad was already standing out for his obedience, his selflessness & his trait of touching everyone's hearts but this one was a huge deal. I really think the director missed the golden opportunity of shooting a very dramatic action sequence, it not only would've broken the monotony of the happenings within Haveli but would've added a lot more impact. Considering there's Feroze Khan playing the character of Farhad, this much action was definitely required. I do understand that shooting these kinds of scenes & sequences is not really easy but looking at how grand & magnanimous everything in Khuda Aur Mohabbat is, this scene definitely deserved to be shot. Just mere reactions of everyone & some of the verbal details of what happened & how Farhad heroically took the bullet, it kind of didn't really add much depth into the situation. This was one such moment in the drama that should not have been left to the viewers' imagination & despite the difficulties, they should have shot this particular scene to make it very dramatic & power-packed.
Everyone including Mahi was shaken by the news of Farhad getting shot, where some of them openly spoke about how they felt, there were others who silently said a prayer like Sajal & even Mahi. Dilawar understands that the time has come to return the favor & this is why he was right there for Farhad, telling him that he shouldn't be too fearless for people who actually have done nothing for him. I like the equation Dilawar shares with Farhad, the story that Dilawar told about himself went to show that he actually has no reason to go back to his hometown, therefore he is continuing with this job but when it comes to Farhad, he feels he doesn't belong here & this is why the things he is being put through are not what Farhad should experience & go through.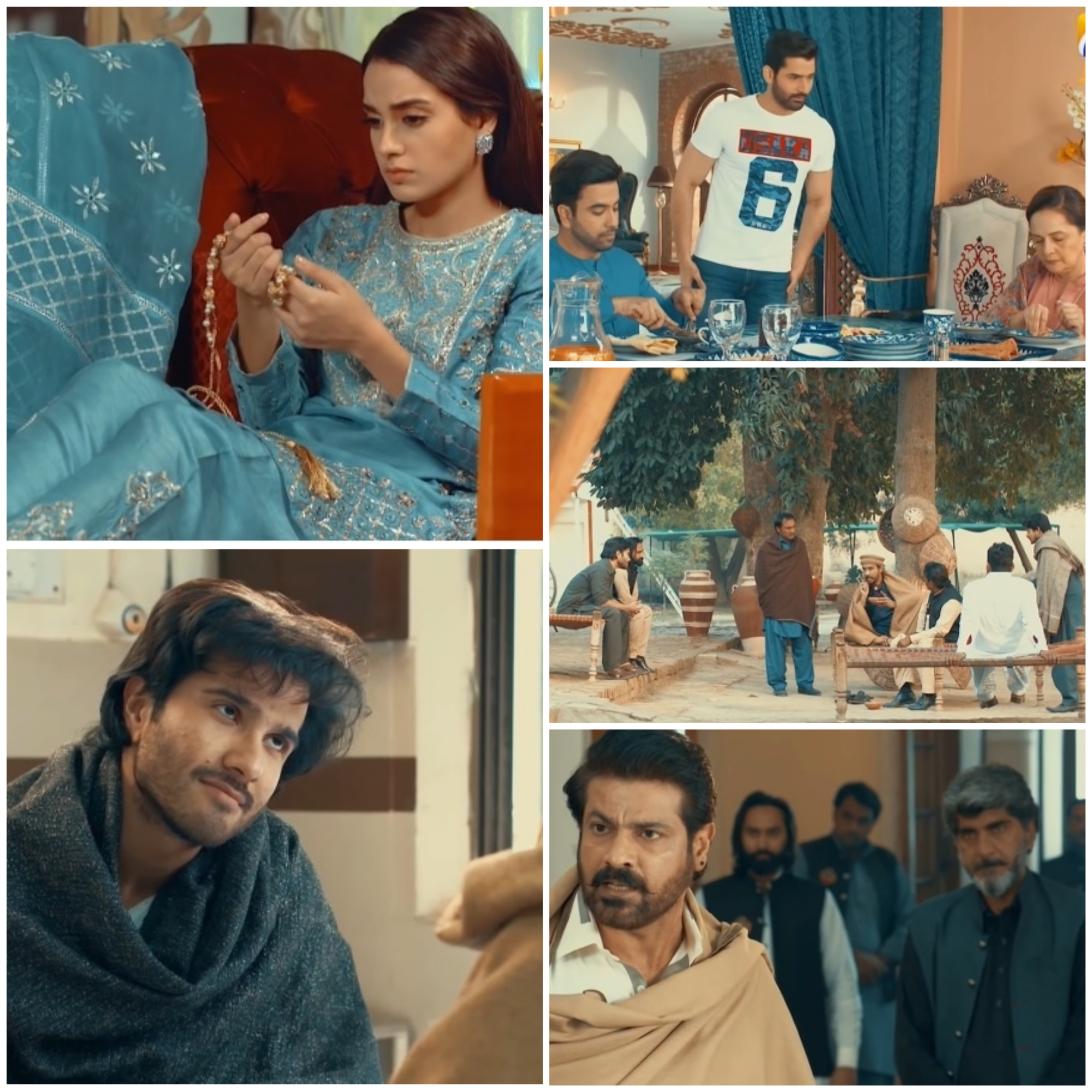 Mahi actually seems excited that she is getting married. Her concerns when she saw Taimoor's picture were right & kind of cute because she felt she didn't leave a good impression on Taimoor. In a literal sense, this happens to be a perfect match for Mahi & this is why her excitement seems justified. However, Iqra Aziz has done a commendable job in portraying Mahi's perplexity & confusion because she hasn't been able to get rid of the thoughts related to Farhad. Mahi has time & again stated how his presence is making her uncomfortable & more than that, she is fearful that he might tell someone especially her brother why he came all the way to Bhawalpur.
I am not really sure of what to think of Sahiba's character though. As much as I like the fact that this character is played by Sunita Marshal, I feel the director failed to give her enough coverage to give viewers an insight into the kind of person she is. I also feel those important moments that would've helped the viewers understand her better were compromised, especially her conversations with Mahi regarding Farhad when they were in Lahore. In this episode, I found it rather odd how she was low-key advocating Farhad's feelings in front of Mahi, despite knowing that Mahi was engaged to be married soon & that she was already having a hard time absorbing the fact that Farhad was in Bhawalpur, that too at her place, trying to make his way to her.
Sahiba is a supporting character but the kind of treatment she has gotten is even far less than Sajal. So far, not even a single scene has been shot to show the kind of relationship Nazim Shah & Sahiba share. I feel some of the very important scenes have been compromised & not shot which were important to add more depth or at least make sense of some of the characters which seemingly are important contributors to the story. Sahiba should've spoken about Farhad in the context of what he did for her husband, but rather she made it all about Mahi & furthered the idea that he was not only fearless, his love was far stronger than what they all had imagined!?! Considering she understands the kind of in-laws she has & the type of people they are, she should've been a lot more careful before speaking about Farhad in such a manner. It was literally like Sahiba was putting ideas into Mahi's head & distracting her from being simply happy about the fact that she was about to get married to such a nice man!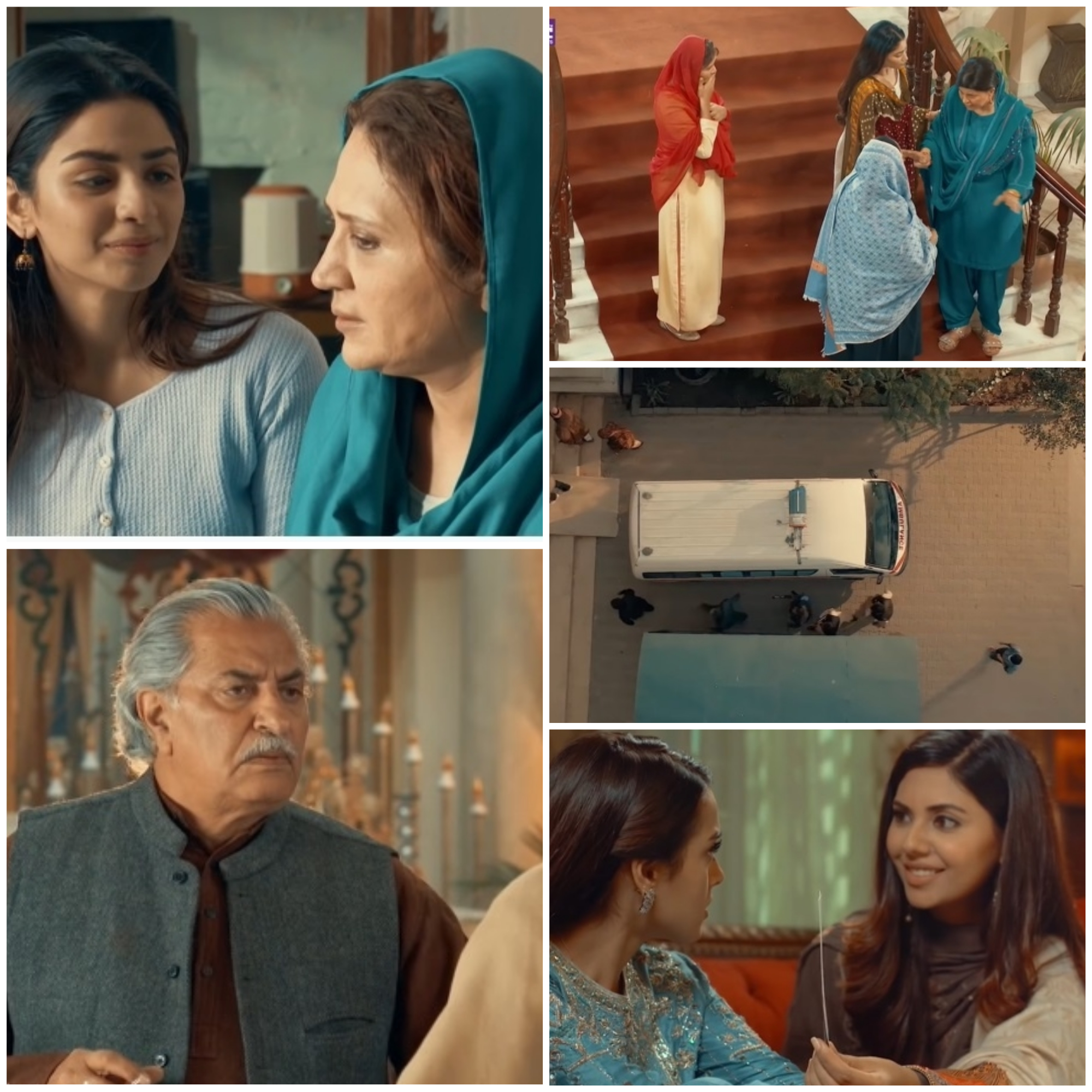 Need More Insight Into The Characters
There is no denying the fact that Khuda Aur Mohabbat is one of the best dramas on air right now but there are a few things that do make you wonder how there is room for improvement & how things could've been told differently. I feel the to & fro between the characters has become a bit monotonous & because the pacing is on the slower side, as a viewer you are left to just being mesmerized with the beautiful locations, the gorgeous interiors & stunning camera work. The situations at times lack depth & it feels because the director was so focused on making everything look larger than life, the intricate details got lost in between. Even at this stage of the drama, I am not too sure how I feel about Mahi's character, considering how she is the leading lady, there is still this kind of disconnect that I feel when it comes to her.
Iqra Aziz definitely has done her job well in portraying Mahi the best she could but I feel the director should've explored the layers of her character a bit more. The same goes for other supposedly important characters too such as Nazim Shah, Sahiba, Sikandar & even Taimoor. There is no denying the fact that Khuda Aur Mohabbat makes a very interesting watch but the depth is sort of missing because everything else is so grand that I miss the simplicity which certain situations & equations required. So far, I feel the only two characters I know & understand are of Dilawar & then Farhad, the rest are a work in progress, so let's see what happens. Please share your thoughts about this episode of Khuda Aur Mohabbat.
Keep Supporting,
Cheers,
Zahra Mirza.