The pace of the drama has slowed down but every episode shows how Mahi's decision to keep her child and to raise him like any other child has enabled Noor to achieve so much. Noor has his complexes, there are times when he finds it impossible to be strong and he is also curious to know more about his father, all these features of his personality make his character more human. The fact that Noor is flawed but has still managed to achieve so much makes me like his character even more. Everything Noor said to his father was something which every individual out there who hates people like Noor needed to hear. Noor's decision to build a school for children like him was one of the best developments in this episode. This development went to show what a huge difference people like Noor can make if they are given a chance. Noor understands the struggles of children like him better than anyone else and is also in a position to do something to change their lives for the better.
Mahi finally decided to sign the divorce papers. After so many years she is finally willing to make a decision which she thinks is good for her and her son. This particular track of the story is somewhat difficult to relate to. It shouldn't have taken Mahi this long to accept the fact that Zain wasn't the ideal partner for her and Zain also made it quite easy for her to fall out of love with him. One of the most gratifying developments in this episode was watching Kashmala realize that some things were beyond her control. Although this did not change her attitude towards Noor or even Sanam but gradually she is beginning to realize that sometimes fate has its own way of teaching some people lessons. Zain is another person who so far has learned very little from his mistakes.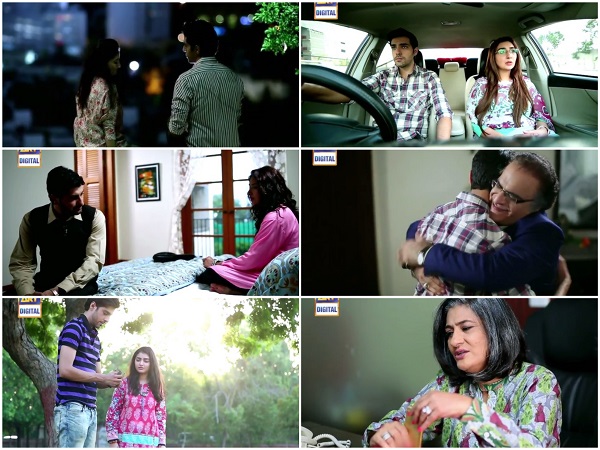 Noor's meeting with his grandfather worked for me because I am so into Noor's character and feel for him. Also, it was definitely great watching H admitting that sometimes staying silent and not doing whatever you can to help those you love is the biggest mistake. It also explained his stance and why he chose to stay "neutral" all these years. Noor finally has another family member who is willing to accept him whole heartedly. I am still wondering why Noor's relationship with his cousin has been relegated to the background and why there is more focus on his relationship with his new friend.
Mikael's relationship with Noor and in fact the relationship of all those people in Noor's life who have supported and loved him all these years is one of the most endearing aspects of this drama. Like every other episode of Khuda Mera Bhi Hai, this one too wasn't perfect but even then Noor's journey and the tracks of the people associated with him keep my interest alive. I am waiting for the day when Zain will apologize to Mahi and Noor. He is already suffering but right now there is no change in his behavior towards Noor.
How many of you watched this latest episode? Do share your thoughts about it.