This latest episode of Kitni Girhein Baaki Hein was written by Khalid Ahmed and it showed another story of betrayal. This time around the ending was slightly less predictable and there were at least two twists in the story which had some shock value. The characters were well-defined which showed the clear vision of the writer and the director. The first scene of the episode showed Alia (Ayesha Omer) putting Ayaz (Hammad Farooqui) down because she thought he was a "loser". Alia was shown as a practical girl who wanted Ayaz to get proper education and Ayaz was shown as someone who wanted easy money. Ayaz's step-father (Aly Khan) on the other hand was shown as someone who was accomplished and mature but definitely not someone who was going to let his step-son dictate things to him. While the characters in the story were believable, the last twist in the story came out of nowhere and wasn't very convincing. Even if Azmat and Alia had decided to be together, there was no reason for him to gift her the house. This last development could have been handled more intelligently.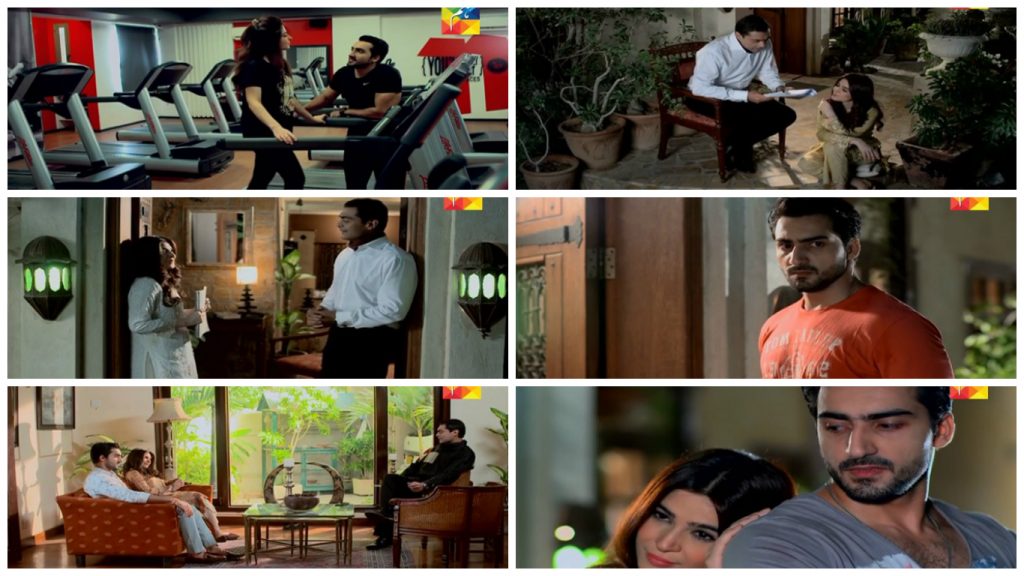 The inclusion of the chess board and the manner in which Ayaz and Azmat played this game was a very creative way of showing the power struggle between these two people. I would give the person who came up with this idea full marks. The opening scene in the gym as well was a good start in terms of location. Also the relationship of the characters  with each other gave this episode a different feel. The story was a little too simple at times but well-executed. The whole episode banked on three actors and all of them breathed life into their respective roles. Aly Khan's stiff body language went well with his character, Hammad Farooqui was also well-suited for playing the role of someone who considered himself very smart when actually he did not even know what he needed to do with his life and Ayesha Omer owned her character as well. Her make-up however was rather disappointing, it was even more so when I read Nabila's name in the credits. Ayesha Omer looks much prettier in Bulbulay and she does not need so much make up. Even her hair which usually look beautiful effortlessly did not look that great.
Overall, this episode was better than the last one but it wasn't fascinating enough and somewhat simple. The production values, acting and the direction definitely stood out more than the overall story.
How many of you watched this latest episode? Do share your thoughts about it.