Guess what? Alvira's father may be stubborn, egoistic and a little unreasonable but he still loves his little girl. I must say that I was expecting much more love from him for an akloti aulad but we will have to do with this much for now. I was also expecting Alvira to take two steps forward and maybe call her father but she sent a message saying thank you to him through her mother. Yes, I agree everything in the drama is very real, it is almost as if my own life is playing there but something is just not right. Every episode is like a few more days, weeks, months and now years in Alvira's life but nothing changes. I agree Alvira, your life really is monotonous, it is putting me to sleep as well!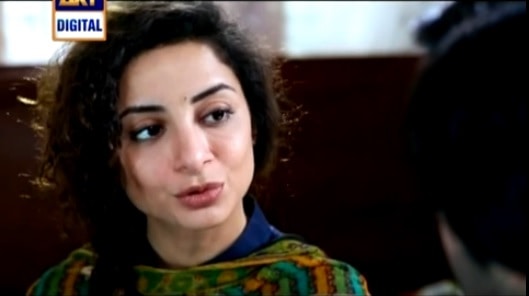 Every woman wants to spend quality time with her spouse but most of the husbands who are struggling to make a career are exactly like Hamza. The wives have to be patient and steal that quality time out of a very hectic routine and make the most of it. "My husband doesn't give me time" is every second woman's complain but does it destroy their marriage? Most often not. Couples who truly love each other find a common ground and live happily ever after. Life is not a fairytale and married life is much more than a never ending honey moon. Once you have children, money is important, if not in abundance then definitely in a decent amount. Good education costs a lot right from day one and if the husband doesn't sweat himself then in this time and age he will probably end up getting fired!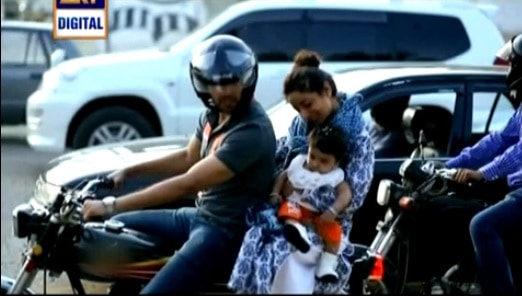 Hamza and Alvira's life went from being picture perfect in this episode to being stuck in a rut all over again. There are times when every couple feels like they maybe living in the same house but they are not spending enough time together but like I said it is not that big an issue! Spending a few hours every week can sometimes make up for it. I am still finding it hard to relate to Alvira's problem – yes life after marriage is like that only!! She should count her blessings; she has a husband who loves her and does whatever he can to keep her happy. He isn't earning so that he can go on a holiday but he is doing it so that he can give his wife and daughter a better life.
Zainab's (Salma Hassan) character was introduced in the play today. She has just moved in next to Alvira's house and the two of them have become really good friends. Whenever they sit down together Alvira complains about how dull her life is with the exception of one scene (thank fully) in which she gives Hamza some credit for all his hard work. Zainab and Alvira's friendship reminded me of Silla and Zoya's friendship in Dil-e-Muzter.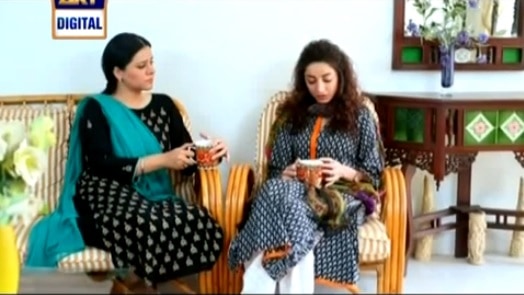 The viewers are taken 6 years ahead at the end of the episode and the one scene which is shown goes to show that nothing has changed in Alvira's life. I am wondering where the story is going to go from here because for now it is going around in circles. All the actors are doing a decent job but the drama isn't quite taking off.
Did you watch this latest episode? Do share your thoughts.
Fatima Awan