Like I said last time, not much has changed between Alvira and Hamza in all these years. Hamza has been working day and night to make a career but Alvira still cannot afford a full time maid! To add to her troubles, she is expecting again. Hamza's character is taking a turn for the worse too. His reaction towards Alvira's pregnancy was disappointing and the way he snubbed Zainab was totally uncalled for. I am equally disappointed with Alvira who does not think twice before sharing her marriage woes in front of her six year old daughter. I found Shiza's attitude towards her father very strange and definitely a result of learned behavior because I know for a fact that children love their fathers and look up to them even if they don't spend enough time with them. Teenagers may have these issues but definitely not a six year old! Shiza is another Alvira in the making so Hamza be warned!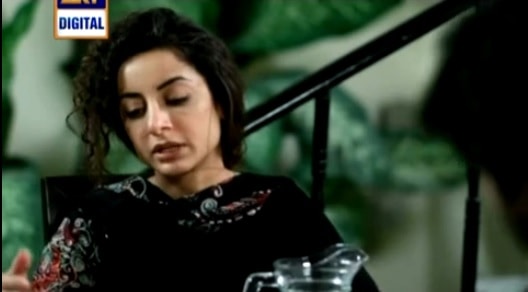 All the episodes after Alvira and Hamza's marriage have followed a pattern. There is a scene or two of happy times – when Hamza takes Alvira out, makes her bed tea or brings her flowers. Then there is always a scene in which Hamza or Alvira are upset because Hamza's mother spends too many days at her sister's house. I am glad that she has someone to visit and is not overly dependent on her son. Alvira's mother in law's attitude is very wrong indeed but the fact that Alvira gives her a shut-up call every time she tells her off more than makes up for it. There are plenty of scenes in which Alvira is complaining about her troubles in every episode. We have never seen Alvira saying anything nice to Hamza. There is hardly a time when she appreciated the poor man.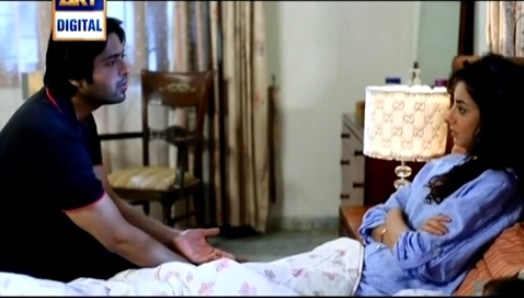 I think all the wives out there who are quite happy with spending a few hours of quality time in the day with their busy husbands should question their sanity after watching this show! When these petty issues start becoming a real problem in marriage then they escalate in to something big in only a few years. In the given circumstances, I am surprised that Hamza and Alvira are still together. Alvira could have started working after Shiza started school but I guess whining is a lot more fun than looking for solutions!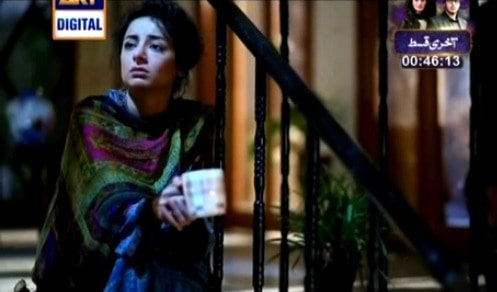 Honestly speaking I am sick and tired of listening to Alvira's constant rants and I am equally tired of watching the same scenes over and over again! This episode did not even deserve to be reviewed. The lack of imagination and creativity in the script and direction is putting me to sleep. I expected better from Fahad Mustafa's production house and also from Sarwat Gillani because she has always been so wise while choosing the projects she works in.
Fatima Awan