It has been a while since I actually looked forward to a play. The only reason I was interested in finding out more about the play was that it stars Sarwat Gillani; she is one of my most favorite actresses among the younger lot. She is an outstanding actress and most importantly she is one of those exceptional actresses who refused to be typecast. I am already in love with the chemistry that Fahad Mustafa and Sarwat Gillani share on screen only by watching the promos but I must admit that the Big Bang Entertainment doesn't have much to its credit – I hope that things will be different this time around. The play has been written by Sana Fahad, directed by Badar Mehmood and produced by Big Bang Entertainment (Fahad Mustafa and Dr. Ali Kazmi).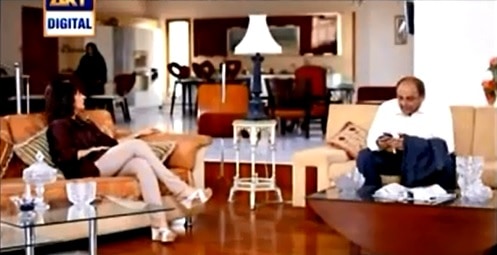 This first episode was well-paced and the picture quality was superb. It looked more like a film than a drama. Our female protagonist Alvira (Sarwat Gillani) comes from a very rich background, she is romantically involved and pretty much committed to Hamza (Fahad Mustafa) who is her class-fellow. The story starts with both of them finishing off their BBA. Alvira's parents (Sajjid Hassan and Sabahat Bukhari) want her to marry a family friend's son who is as well off as they are. Alvira tells her mother straight away that she is not interested because she loves someone else. Alvira is very confident about her feelings and her future with Hamza but Hamza has his reservations because of his status. Alvira was brought up in a very affluent household but she is not the least bit materialistic. Hamza loves her for who she is and does not measure her worth based on how much wealth her father has.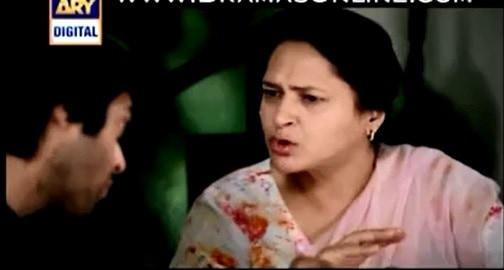 I must say that the first few scenes confused me. One minute Alvira walked in the house declaring that her papers had ended and the other minute she was applying for MBA. It seemed like Hamza found a job a little too soon, I just couldn't make out how much time had elapsed since they graduated. Hamza's mother (Ismat Zaidi) was quite happy with his choice once she found out that the girl was rich, it remains to be seen how Alvira's father will react. I get the feeling that there will be a completely filmy scene when Hamza goes to meet him in the next episode.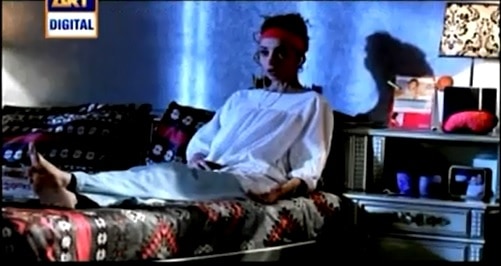 Sabahat Bukhari should have gone easy on the western outfits; you can look stylish, chic and modern wearing age appropriate dresses too. Hina Bayat does it all the time, it would be nice if others could follow her example too. The diamond gift that Zaka gave Alvira was definitely OTT! The story isn't new; rich girl falls in love with a middle class boy and the problems they face later on but Fahad Mustafa and Sarwat Gillani might save the day. I am also waiting to find out what Sana Fahad has ins tore for the viewers. Their characters are very likeable and they definitely look great together. The play isn't overcrowded with side characters and the director didn't take ages to introduce us to the characters. The party scene was very nicely done, talk about paying attention to detail! It had to be the most visually pleasing scene in the entire episode. The facebook page of the drama is promoting it in a very good manner and the admins are doing a great job of keeping the page active.
How many of you watched this first episode? Do share your thoughts about it.
Good News: We will be watching the 2nd last episode of Shukk this week, hurray:)
Fatima Awan