This was another exciting and happening episode of Laa which made up for the slow and disappointing episode of last week. The pace of the show along with a different storyline sets this drama apart from rest of the plays that are currently on air. The story is unfolding at a really good pace with every passing episode. Although, I was a little taken aback and disappointed with the developments in the last episode maybe because I was expecting something completely different but the fact is that this was the best way to take the story forward. Daniyal is dealing with murderers so he can't just make them understand things the way he could have if Dilawar and his mother did not have so much on stake. Dai Maa will do anything to get hold of the Pir's gaddi and jaidad, she tried to get Daniyal killed once and she will do anything to get him killed now too.
Naimat Khan was the one who brought Daniyal to his adoptive parents all these years back, which means they knew about Naimat Khan all along. Daniyal tells Hina that he is looking for his mother and for a little while Daniyal reminded Hina of her son. Hina also told Daniyal that Laila did not consider him just a friend but she was in love with him – that explains a lot! The only reason Laila put her life in danger for someone she had known only for a month or so was because she loved him. Dilawar proved that he isn't such a chooza seth after all; he planned to kill Daniyal while he was on his way to the court but Naimat Khan who for very good reasons does not believe in the justice system decided to "rescue" Daniyal before Dilawar could harm him. I am glad that we were not shown the scene in which Naimat Khan's men took Daniyal with them from the police because that scene would not have been any good unless it was very well directed.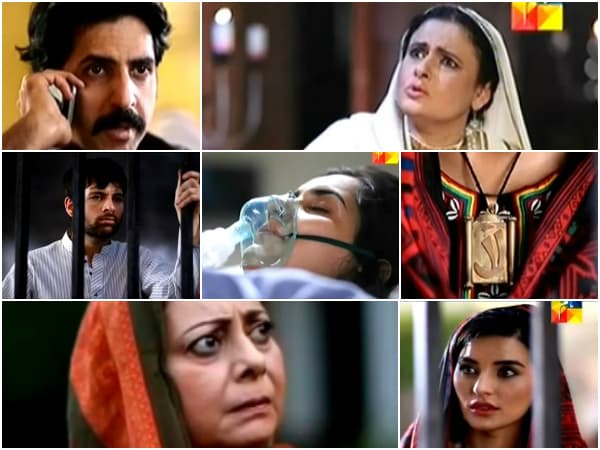 I was waiting for Daniyal and Naina to meet for the past so many episodes but tonight when they finally met somehow the chemistry between them was just not the same. Sadia Khan's acting was at its worst in that particular scene. That scene however was very significant because it gave Daniyal hope. Daniyal told Naina that Dilawar killed Laila and the only reason he is not telling anyone that is that he does not want Naina's husband-to-be to be behind bars. The logic didn't quite click with me because why would Daniyal want Naina to marry someone like Dilawar in the first place. Naina told Daniyal that she didn't want to marry Dilawar which meant that he did not need to save him and which also meant that Daniyal and Naina could get married now. Dilawar saw the tape of the meeting between Naina and Daniyal and that is when he decided to take more aggressive measures.
Khalid Malik deserves tons of appreciation for playing Dilawar's character with perfection. He depicted his anger and frustration in tonight's episode so aptly. Mikaal Zulfiqar has been spot on as Daniyal too. The only weak link in the play is Sadia Khan. The preview of the next episode looked very enticing although I do think that it revealed a little more than it should have. Naina will tell Hina the truth about Daniyal's identity in the next episode and I can only wonder where things will go from there. Looking forward to another exciting episode of Laa!
Do share your thoughts about tonight's episode.
Fatima Awan