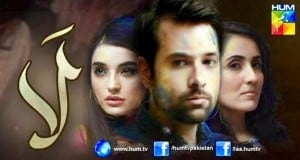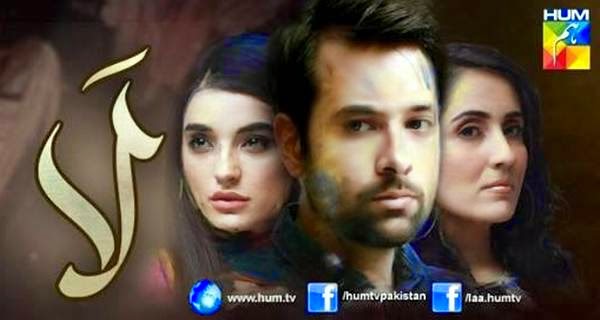 Jab insaan ki koi manzil na ho toh who yunhi bemaqsad safar karta rehta hai… And so begins Daniyal's journey of self-discovery. He travels to Nawabshah to meet Naimat Khan- the man responsible for bringing him to Malik Tareen and Zarina. At the train station, he meets a lady (Sabreen Hisbani) who's from Karachi. She enlightens him with a parallel thought- Koi bhi safar bemaqsad nahin hota; bas manzil tabdeel hoti rehti hai. Those few words give us an insight into her character- a mature woman who has probably had her fair share of problems over the years but seems to have made peace with the hand that life has dealt her.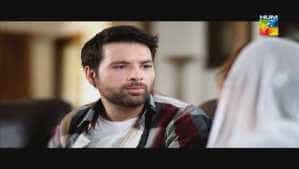 Jab aulaad bari hojaye toh azmaish mein toh daal deti hai- Naina expedites her return to Karachi but she can't seem to part ways with the Laa taweez. Her mother fears the taweez might be taking a toll on her personality and asks her to remove it but Naina refuses. Naina is struggling with the rejection meted out to her by Daniyal but fails to come to terms with it. She's hurting in her own silent way- and the greatest display is the change in her personality from a vibrant, enthusiastic young girl to a quiet, silently musing one.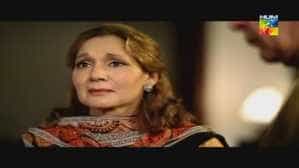 Daniyal too has experienced a rapid transformation. He's filled with curiosity about his origins- his biological parents and his background but Naimat Khan cautions him to be patient. In time, he will know everything but it's not time yet! He does let on that soon Daniyal will come face-to-face with Dayii Maa (Rabia Noreen)- the woman who wanted him dead. Naimat reveals that he saved him from her wrath. Why would Dayii Maa want a helpless newborn dead? Was he the heir to some inheritance she was after? He's relieved to know that he was not of ill birth- a thought that was tearing him apart. Daniyal returns to Lahore and expresses his desire to find his birth parents.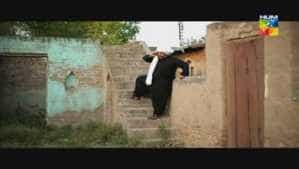 I have a hard time believing Naimat Khan had sincere intention. If the story was as straight-forward as he makes it sound, why doesn't he lay Daniyal's anxiety to rest? Surely if he was a namak halaal as he claims to be, he would be expressing solidarity at this time instead of a stern attitude. Here's my theory- What if Daniyal happens to be Dayii Maa's son and Naimat kidnapped him to avenge the death of his daughter?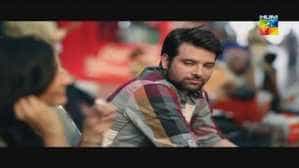 I'm glad the drama maintained its pace and I'm hoping the coming episodes don't disappoint on that front either. What did you think of Episode 3? Have you formulated any theories of your own?
P.S. Hopefully Fatima will be back very soon and will be reviewing this drama on a weekly basis.
Yours in watching,
Kanwal Murtaza