This was another powerful and engaging episode of Laa. Every episode reveals something new about the characters in the play and the story is progressing slowly but steadily. Dilawar thinks that his wealth and status in the society would be enough to make Naina his "slave" forever but Naina's answer to his proposal is Laa!! Naina may have let her parents decide who she was going to marry but she is not going to let her future in laws decide the terms and conditions under which this marriage will take place. I absolutely love Naina's character; she is not swayed away by cast, social status or any of those things. She is liberal but spiritually enlightened. Dai Maa naturally wants a farmabardar bahu and not one who has a mind of her own. Dilawar is blown away by Naina's beauty and he knows only too well that once she is married to him, he will manage to have his own way. This marriage does not mean much to him, he already has someone in his life who he considers his companion. Also, he is clearly one of those men who look at women as objects which they want to own and use according to their own wishes.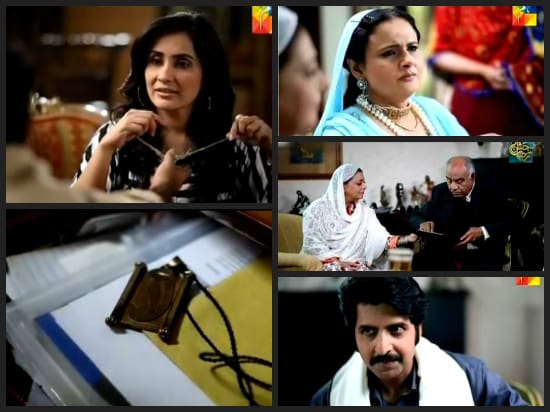 The way Dai Maa interprets everything that Naina's father has to say to her said a lot about the kind of person she is. Dilawar knows how to manipulate Dai Maa and right now nothing means more to him then ensuring that Naina becomes a part of his life soon. The conversation between Dilawar and Dai Maa about Nazar ki raqam went to show how this drama is touching on different topics and is showing ways by which people like Dai Maa and Dilawar use people's ignorance for their own benefit.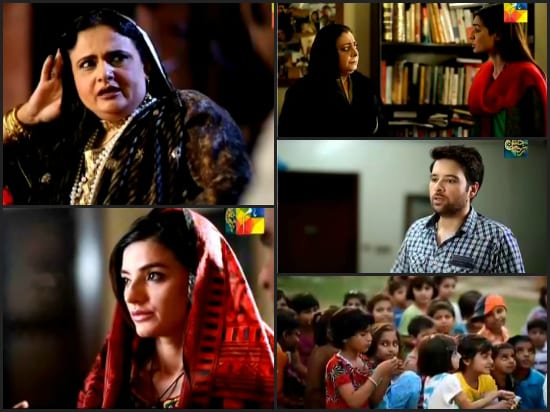 Not much happened with respect to Daniyal's track in the first half of the episode but all that happened in the second half more than made up for it. Daniyal finally shares his secret with Laila and Naina also finds out the truth. Now Naina has absolutely no reason to go ahead with her marriage with Dilawar but the question is that does she have a choice? It is good to see that Daniyal's parents are shown in every episode for some reason or the other. I am glad that they are not completely out of the picture and the entire development of Daniyal finding out about his past has been handled intelligently.
The preview of the next episode left me with a lot of questions; Is Daniyal Dilawar's brother? Will Naina and Dilawar get married? Was Laila worth confiding in? Until now Laila seems to be a good person at heart. Sabreen Hisbani is doing very well in her role and this character is very different from what she has done already. Mikaal Zulfiqar owned his character as usual. Sadia Khan's acting is not perfect but somehow her character has grown on me and I am actually finding the connection between Daniyal and Naina very relatable. All the senior actors are doing a commendable job; Rabia Noreen in particular has nailed her character as Dai Maa. I was blown away by tonight's episode of Laa as usual particularly because I can totally connect to the characters and happenings without even making an ounce of effort.
Fatima Awan