Laa is one of those very few plays on air nowadays which have great entertainment value; the pace of the show is remarkable, there isn't a single character I can't connect to and I don't mind the frequent coincidences either. Not to mention the fact that I am thoroughly enjoying the filmy aspect of the play. Daniyal's quest to find his mother has turned out to be a very exciting journey till now. The people who he has met during his journey have kept us guessing till now but it seems like Laila and Dilawar are genuinely concerned about Daniyal after all. Dilawar Khan has his ulterior motives of course but he did not lie to Daniyal.
Like every other episode of Laa the story moved forward considerably in tonight's episode too. We know now that Daniyal is indeed Dilawar's step-brother and Dai Maa wanted him dead because she wanted her son to take over everything left by her husband. Daniyal shared the secret with Laila as well and Laila is willing to do whatever she can in order to help him. Naina desperately tries to meet Daniyal but the meeting does not take place in this episode.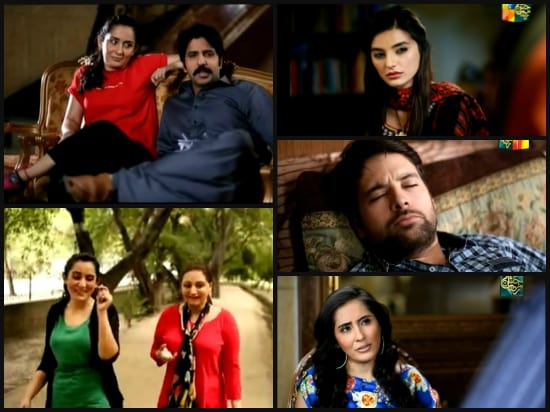 It was great to see Laila Zuberi on screen after such a long time. She looked charming like always and she suited the role really well. Could Hina be Daniyal's mother? Why else would she have the photograph of Pir Murtaza's Haveli? She was very puzzled and wanted Daniyal to leave when he asked her about the photograph. Dai Maa is obviously not very fond of Naina's "simplicity and she does not think she needs to hide the way she feels. Naina wears a very informal dress to a very formal occasion and Dai Maa does not appreciate that at all.
Dilawar and Laila's conversation about Naina clearly showed that in his heart Dilawar already knows the real reason behind Naina not accepting his gift but he really doesn't care if the woman who is going to be his wife loves him or not. Dilawar is going to get a taste of what Daniyal has been going through in the past few months and he is most certainly not the sort of person who will react the way Daniyal did. Naimat Khan is the only person who probably knows who Daniyal's mother is, is he going to reveal the truth to Daniyal only after he agrees to oblige? Because he cannot go ahead with his plan unless Daniyal co-operates with him. The term " chooza seth" was hilarious and very true for Dilawar! Whoever chose the cast for this drama deserves special appreciation and so does the director who has brought out the best in all the actors. For once this HUM TV drama does not rely solely on good production values. Sadia Khan's acting isn't up to the mark but her performance in this play is much better than it was in Devar Bhabi. People who have seen her other plays can be better judges.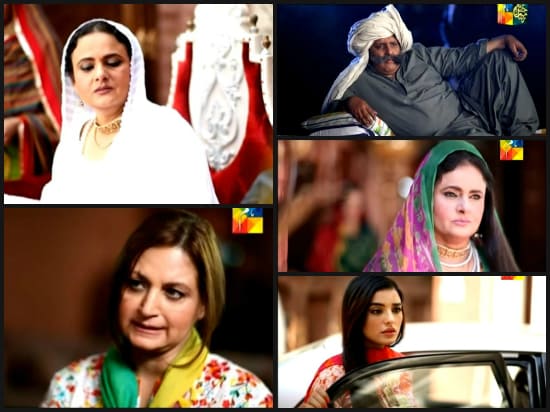 Why was Laila so worried when she found out that Dilawar knew he had a step brother? Is Laila helping Daniyal out of goodwill or does she have an ulterior motive too? Who was the little girl in the picture which Daniyal saw at Laila's house? I think there are many more mysteries that are going to be revealed in the upcoming episodes. I am glad that HUM TV has finally decided to come up with a different drama that is very entertaining, I would really like to see more dramas like Laa on screen.
Do share your thoughts about tonight's episode.
Fatima Awan