Opening Thoughts – Stagnant:
Ohkay so, these episodes of Lashkara offered nothing new. Yes, it is good that they are showing how this incident literally changes everyone's lives – be it the victim or those associated with the victim but then again, they have been making this point for quite some time now & I guess it's time to move the story forward now. I don't think strong performances alone can keep the interest of the viewers intact because despite the amazing acting, I found myself bored throughout these two episodes of Lashkara in particular!
Bubbly's Ordeal:
Bubbly found the solution to her & everyone's problems – she wants to die. Bubbly is shattered, she is broken & she is honest about it. Bubbly is not sugar-coating her feelings & she is not in a mood to listen to everyone's pep-talk too because she is the victim here & only she knows what she is going through. Everything that Bubbly said to Nazeer, Feeka & Sheedan was understandable because Bubbly happens to be someone for whom her face & her beauty mattered a lot. Bubbly was never arrogant about it but yes, she loved herself, she loved her outer appearance & for someone like that to go through such a thing is like a death in itself.
Everyone else felt a lot for Bubbly too, her parents, Nasreen, Feeka, her cousin, her friend but again, they or their tears were not enough to make Bubbky feel loved or motivated enough to come out of this depression that she was faced it.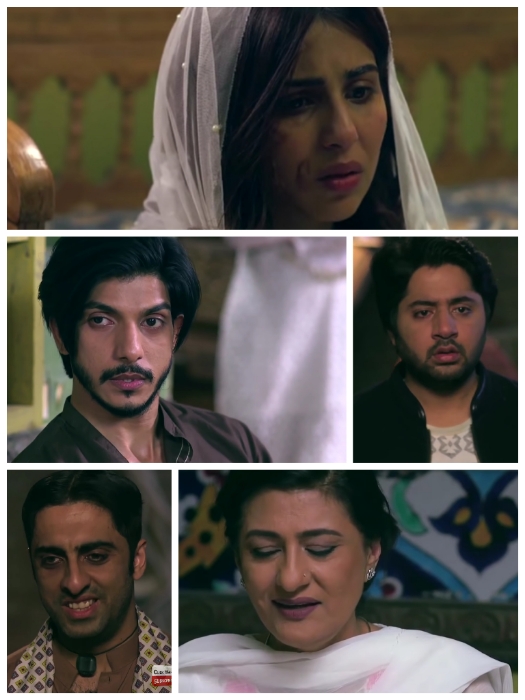 Even though I am not too happy with how stagnant things have become but I did like how they have shown everyone's perspectives. Feeka was depressed & so was Sunny & then we had Nasreen who decided to seal a deal with Bubbly because she could not see Feeka ruining his life over something that happened with Bubbly.
Sunny did come clean but then Nikki has also gotten Feeka confused too. I wish to see some growth in Feeka's character. He has gone through enough ups & downs in his life by now so he should put his sensibility to use because it's a high time. Yes, Feeka loves Bubbly a lot but I think Sunny definitely would have proved to be a better partner for Bubbly, so much so that at this stage of the drama I don't even mind Sunny's obsession of winning Bubbly over.
Story Must Move Forward:
Overall, these two episodes were quite slow & stagnant. I think everyone has given superb performances & they have really proved a point that they are brilliant actors but that alone is not doing much. I definitely feel its about time that the story should move forward & the actual issue is dealt with. Please share your thoughts about these episodes of Lashkara.
Keep Supporting,
Cheers,
Zahra Mirza.