Opening Thoughts – Perfect Closure:
Ohkay so, the last episode of Lashkara was done well. For the first time in long time I found the ending of a drama to be quite detailed & not rushed at all. The reason why it looked like a detailed ending was because the drama-makers started wrapping the story up slowly & built the suspense in the end to give it a proper closure. Nothing was dragged unnecessarily & then nothing was rushed as well!
Sunny The Savior:
Feeka chose not to say a word & stick to his plan but everyone in the outside world was trying to uncover the truth, not only to save Feeka but to let Bubbly know what the reality is as well. Sunny turned out to be the most important person in Bubbly's life who saved her marriage as well as her husband. Bubbly & Feeka went through a lot & Sunny was always one such factor that happened to be the reason behind them drifting apart but this time around, things were different & Sunny drew them closer.
Sunny saved Bubbly's life & told her the truth that her brother Iqbal was the one who threw acid on her face. Bubbly who was struggling already felt it was the right thing to die because knowing that Feeka did such a thing was too difficult for her to grasp. As much as I was happy that things were turned in Feeka & Bubbly's favor, I wish either one of them had this blind trust on their spouse to believe that they couldn't do such a thing what the world was trying to say about them. Feeka ended up believing Nikki when she said that Bubbly was having an affair with Sunny & now Bubbly ended up believing Iqbal that it was Feeka who threw acid on her? Just a little more trust & faith apart from the love they had for each other would've been a bit better!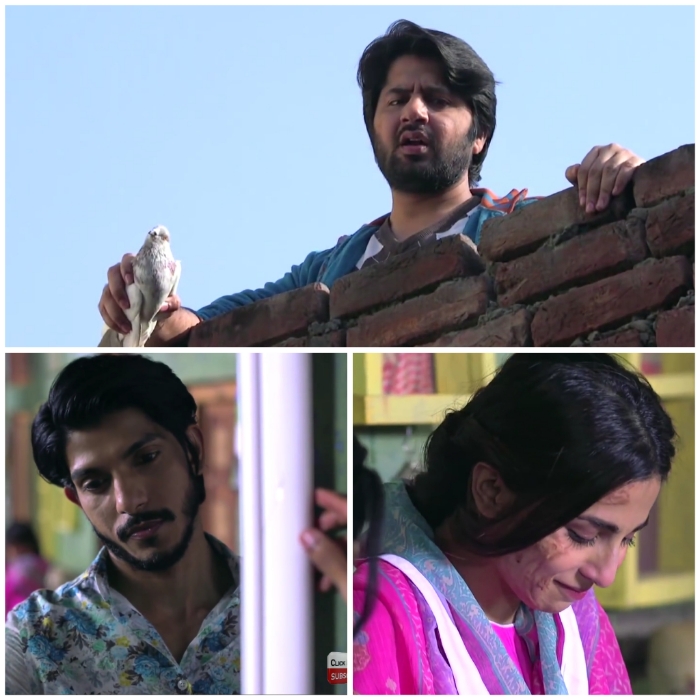 Iqbal tried to steer clear from what he did but then Sunny got to the crux of the reality & found out it was him & that uncovered Iqbal. The scene where Bubbly threw boiling water on Iqbal was intense but I felt it was rightfully symbolic that those who throw acid on others should actually also know what it feels like when your face is burnt. Yes, boiling water didn't compare to the acid but it was enough for Iqbal to know what he did. Nikki ended up killing Iqbal only to save her husband Akram but the fact remained that she was a murderer with Akram being her partner in other crimes that they had committed over the years. I feel Akram & Nikki couldn't have gotten a better ending & Bubbly got the best revenge where she didn't even have to do anything but things turned out to be in her favor.
My favorite part of the last episode of Lashkara was definitely the closing sequence where they showed Bubbly & Feeka's current life with both of them being with each other, happy, in love & going strong while making a living for themselves on their own conditions with the support & encouragement of their family members. It was sweet & very appeasing to see Bubbly finding a purpose & a reason to shape up her life with her husband peacefully.
Closing Thoughts – Acting Made Lashkara Worthwhile:
Lashkara was a treat to watch for sure. The setting in Lahore & the way they brought the life of interior Lahore to the screen with so much of impact was brilliant. The subject & the execution was phenomenal too. Lashkara definitely was a different drama which actually kept my interest intact in it throughout & it surely deserves more attention than it got. The way the writer added depth in all the characters through different dimension in their personalities was what made this drama even better. The direction was amazing too but the credit definitely goes to all the actors; both main & supporting ones for bringing this story to life with their phenomenal performances. There was a phase when this drama was basically relying on the brilliant acting & it surely worked as everyone performed to the best of their abilities & gave Lashkara their all. Ushna Shah & Mohsin Abbas Haider were beyond brilliant as Bubbly & Feeka, so much so that no one else could have portrayed these characters the way they both did. Last but definitely not the least, for me Imran Ashraf takes the crown for his exceptional portrayal of Sunny. He made Sunny my favourite character through his acting. I swear what an amazing & gifted actor he is, wow! Please share your thoughts about the last episode of Lashkara.
Keep Supporting,
Cheers,
Zahra Mirza.