Guys and gals, Bushra SMILED  today and that too a broad, beaming smile. <3 I think this calls for a celebration! Without a speck of doubt, this was Main Bushra's BEST episode. And after so many dreary episodes, we deserved a light-hearted one fair and square! I've lost count of all the times I said, 'Awww so cute' throughout the episode. Needless to say, Bushra and Shayan are made for each other <33.  I just can't get over how adorable they look together and believe me, this picture MUST be framed (see below):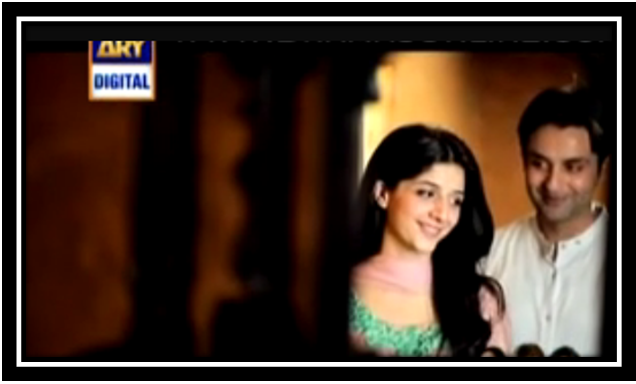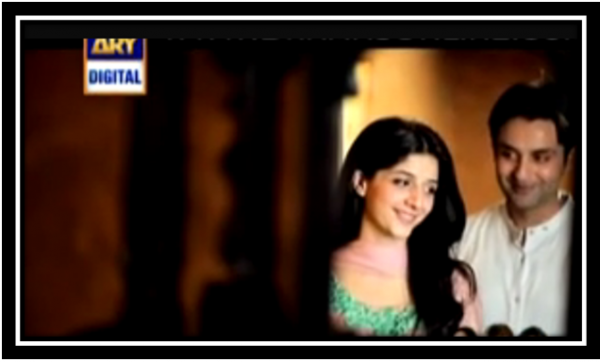 I lovedd how Shayan's outburst and absence made Bushra realize his true worth. I think she always loved him but for the first time ever, we saw Bushra admitting that she has feelings for him because deep down, she always knew how pure Shayan's intentions have been. The thing that makes Shayan stand out is how he gives Bushra the time and space she needs. Even though he always had feelings for her, he never tried to get things his way by force. I remember how he called her before nikkah just to ensure that she's not coerced into making such a huge decision. The only time he did raise his hand was when Bushra's words stabbed his moral character and things started to get out of hand. Thappar- connecting people :P Haha, you'd think that Shayan's mother's twisted 'aqal thikanay laganay wali' logic actually works! On the face of it, it looks like the thappar did the trick but I think its Shayan's understanding and thoughtful nature that earned him respect in Bushra's eyes. They always shared a special bond because if you come to think of it, Bushra and Shayan are alike in many ways. They both grew up with a sense of deprivation, trying to prove their worth to the people they loved. Bushra wanted to be a perfect daughter in the eyes of Nasir and in Shayan's case, even though Sabiha loved him as her own, he kind of considered it his duty to be an ideal son in order to reciprocate all the favors bestowed upon him. Also, what brings them closer  is how they both need someone with whom they can share their thoughts and feelings without any inhibitions or the fear of being judged. I loved how Shayan returned home to find Bushra all set for turning over a new leaf *cheers*. Their conversation was well-written and beautifully executed and with this, our leads have MOVED ON! 'Mein iss safar mein na aap ko ruknay dunga na hi thaknay.' Affan Waheed and Mawra Hocane nailed it!! I loved the meaningful glances they kept throwing each others' way. I loved the exchange of words of gratitude. 'Thank you tou mujhay aap ka karna chahye' <33 Thank you tou hum viewers ka bhi karna chahye, hum kab say duayen kar rahay thay ;)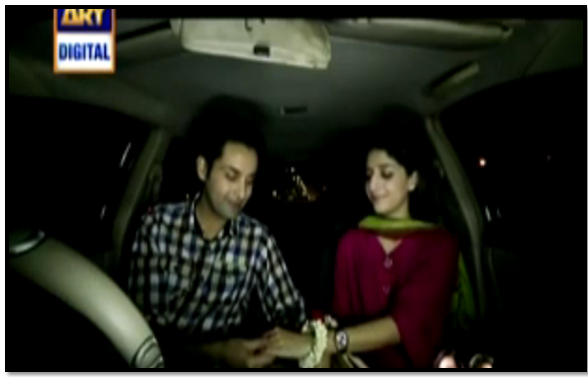 Bushra, Shayan, Sabiha- everyone was in a great mood today so when the episode ended, I ended up feeling a lot happier and relaxed. Ha! Okay so Bushra and Shayan's post-marriage official date was super sweet and  I think Bushra's nervousness was pretty understandable too. I  enjoyed the way Shayan made Bushra feel special by buying her gajray, confessing his love and telling her over and over again how beautiful she looked <3 Shayan talked a lot about his real parents today and I found this very natural because its relate-able how he never felt comfortable talking about them in front of Sabiha as that might've made her feel guilty of not taking enough care of him. But now that Bushra is here, he talks about the bittersweet memories and I think its the circumstances he grew up in that made him sensitive and considerate.
I don't know if this was a directional or editing loophole or what, but considering the ending note of the preceding installment, I was expecting them to show the rest of Bushra's conversation with her mother but this episode began on a somewhat different note. However, the way Sofia grew suspicious when Shayan answered her call goes to show that Bushra chose not to spill the beans.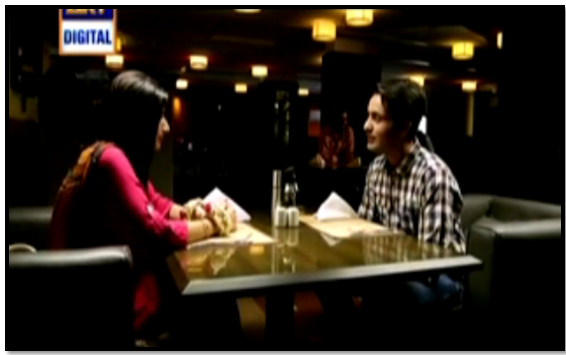 The final part of the episode introduced something serious- Sania and her family are in for a little visit (that's about to turn emotionally violent) and it turns out that Sania's mother is fighting a life-threatening disease and like any other mother, she wants to see her daughter tie the knot before her death. Pretty filmy and mainstream, no? I remember a couple of weeks back, there was a confusion as to who Sania really is. I watched Episode 11 again and it's that confirmed that Sania was only engaged to Shayan (no nikkah).
I hope and pray that Sania walks out like a sensible woman after coming to terms with the fact that Bushra is married to Shayan. I am soo not in a mood to tackle another obsessively desperate young woman!! I think Sabiha has been unfair to Sania because she was the one desperate to see Shayan and Sania together in the first place. Faraz and the shocking divorce changed the situation but the bottom line is: Shayan loves Bushra. It's true that things would have taken a far worse turn if Shayan had married Sania, despite having feelings for Bushra. I like how Bushra is feeling guilt pangs- she is genuinely nice and conscientious :).
I admit this over and over again that Mawra Hocane is beautiful as Bushra and Affan Waheed is perfectly portraying Shayan's character. They look flawless together <33 Andd I am soo looking forward to the next episode!!
Did you watch the episode? Share your thoughts, please!
Maryam Mehdi